The main bedroom may not be the heart of the home, but it is a crucial space for whoever is inhabiting it. This room should be an oasis, one that's calming, tranquil, and peaceful. Unfortunately, this isn't always the case. Homeowners often overlook this main suite during remodeling projects because they're focused on upgrading the entertaining spaces. While sprucing up your kitchen and living room are certainly important, don't forget to invest in yourself via your own personal retreat — your bedroom.
If you've been neglecting the room for some time and have yet to decorate it thoroughly, take the time this season to tackle these blank spaces. With a few clever design hacks, you can put together a cohesive, unique design scheme that looks expensive but won't break the bank.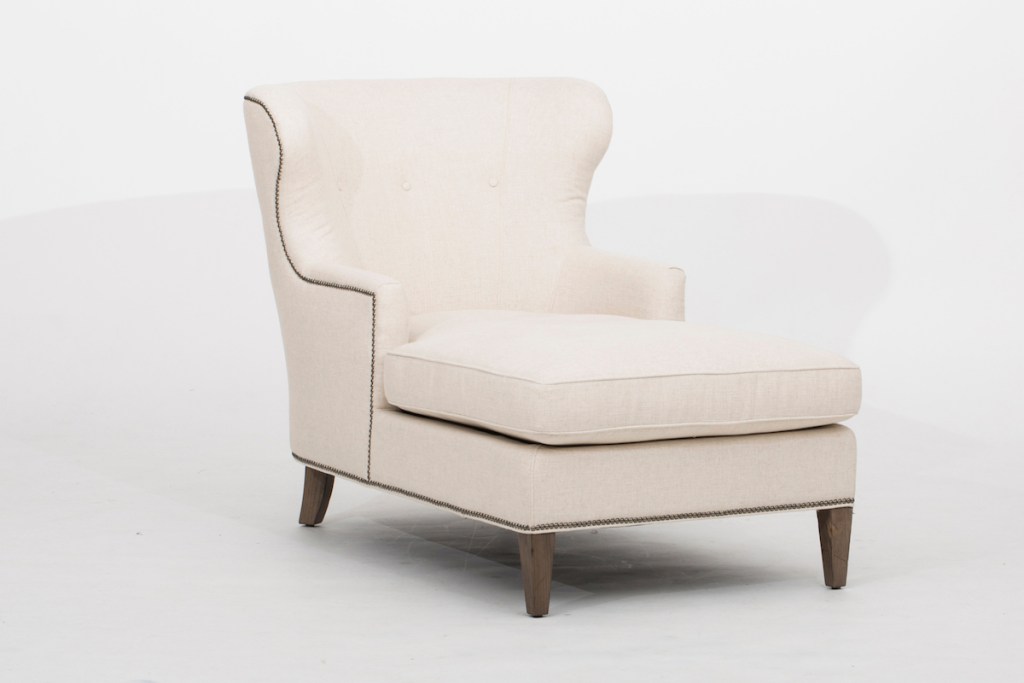 Buy a statement chair
For those sad, empty corners that you're not sure what to do with, find a bold chair with a lot of character to add a fun design element. While the style is certainly an important consideration, it also has to be comfortable enough to snuggle in with a good book or relax on while donning a face mask. That's why we love this Scandinavian lounge chair in Kali Ikat blue. The geometric pattern brings some fun into the room, but the blue and beige color scheme keep it a little more demure. If you have a slightly larger space and are willing to splurge on something luxurious, check out this Maxwell accent chair from Interior Define made out of ultra-plush velvet.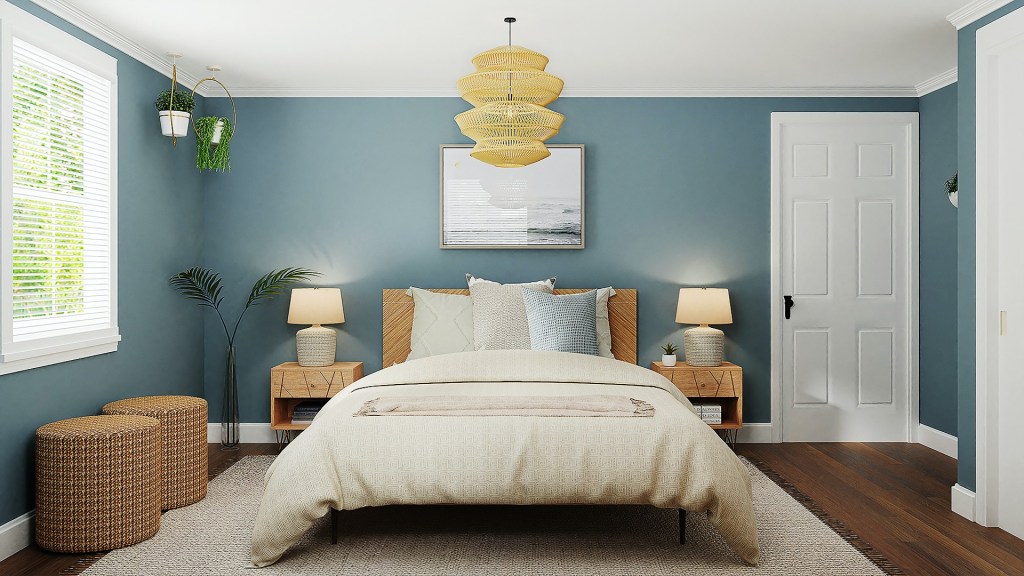 Consider a chandelier
If the blank space runs across the top half of your room and you need to insert something to break up the monotony, consider buying a chandelier. This piece adds a little interest to an otherwise barren ceiling, and the soft, moody lighting elevates your room to a level of luxury you didn't even know was possible. As with any bedroom light, make sure there's a dimmer so you can adjust the brightness as needed. We recommend this modern, semi-flush chandelier from Chandilierias with a collection of Edison bulbs that make for an industrial-chic look.
Get off the bench
To fill the space at the end of the footboard or below a large window, consider placing a fabric bench there. We're currently obsessed with this Fiske fabric bench from Wayfair, available in warm tones of deep blue, green, or ivory. It's a perfect spot to sit for your morning coffee or lounge across to read. For tighter spaces that need a smaller piece of furniture, check out this Dail fabric bench, also from Wayfair.
Mirror mirror
For smaller rooms that don't have enough space for an additional couch or ottoman, opt for a floor mirror. It will not only make the space feel bigger, but it will also reflect light and make the entire room feel brighter. We love this Distiller metal arch mirror from Pottery Barn for its industrial look and gorgeous shape that's reminiscent of a large, arched window.
Build a library
For the book lovers of the bunch, create your dream library right in your bedroom. With just a few bookshelves and a tall lamp, you can craft a small book nook without taking up too much space. We love this hanging bookshelf from Wayfair because it's big enough to hold your books, decor, and even a few picture frames, all without eating into your limited square footage. If you don't have quite that much empty wall space, check out any of these floating shelves.
Refreshing the main bedroom is always worth the investment, even if you can't show it off like you do the kitchen or living room. Your room should be a reflection of your character and personality, so too much blank space can make it feel like a guest room more than your own personal haven.
With a few of these upgrades, you can walk into a bedroom that feels complete so you can finally feel at home. Whether you lounge around all day or just hang out when it's time to rest your head at night, this room should calm your mind and give you a break from the outside world. Now, you can crawl into bed, grab a book or a cup of tea, and enjoy all the work you've done to make it your favorite room of the house.
Editors' Recommendations