Mealtimes are an opportunity to connect with your family and friends. When you incorporate kitchen details that impress, you attain an aesthetically pleasing environment that may contribute to a friendly ambience. Make sure your kitchen chairs are comfortable to encourage bonding and allow you to enjoy your meals together.
Families are so busy nowadays that formal dining rooms often go unused. Kitchens provide a casual environment that is ideal for easy meals and effortless bonding moments. Keep a smile on your loved ones' faces with welcoming kitchen chairs that offer comfortable seating anytime. Let's take a look at our top picks.
Devoko Metal Kitchen Chairs
Best overall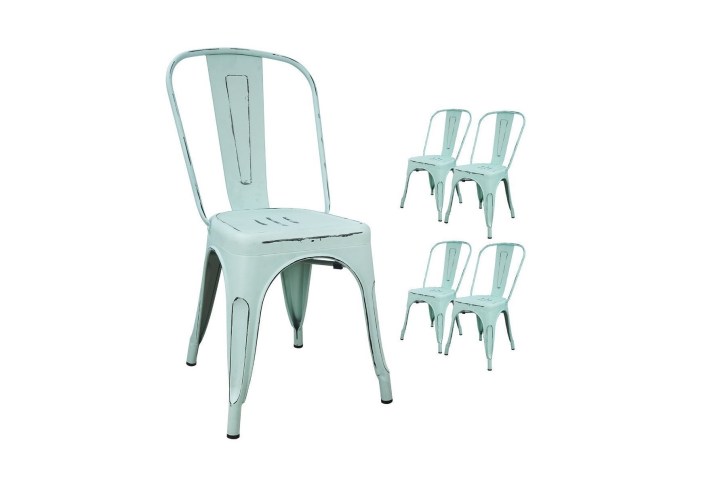 Create a coffee shop vibe in the comfort of your own home with the Devoko Metal Dining Chairs. It has a distressed yet modern finish that gives off a slightly retro, slightly industrial vibe. It has rubber feet protection to prevent sliding and floor damage. Available in a variety of colors, the distressed industrial look of these chairs is modern with a vintage flair that is perfect for your stylish home.
UrbanMod Bar Stools for Kitchen Counter
Best counter stools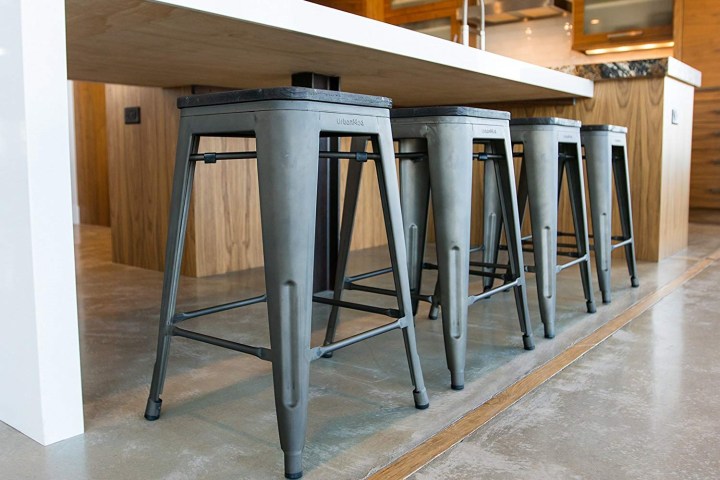 Beautifully built to last, the UrbanMod Bar Stools are made from heavy duty galvanized steel. This material provides a sleek, modern industrial look that's perfect for homes, shops, cafes, and restaurants. It is lightweight, and yet it can carry up to 330 lbs. It is durable and stable – you most certainly won't encounter a wobbly experience with these stools. It has rubber protectors to ensure your floors are protected. Enhance the modern décor of your kitchen with high-end, stable stools that stand out.
Coavas Kitchen Chairs
Most comfortable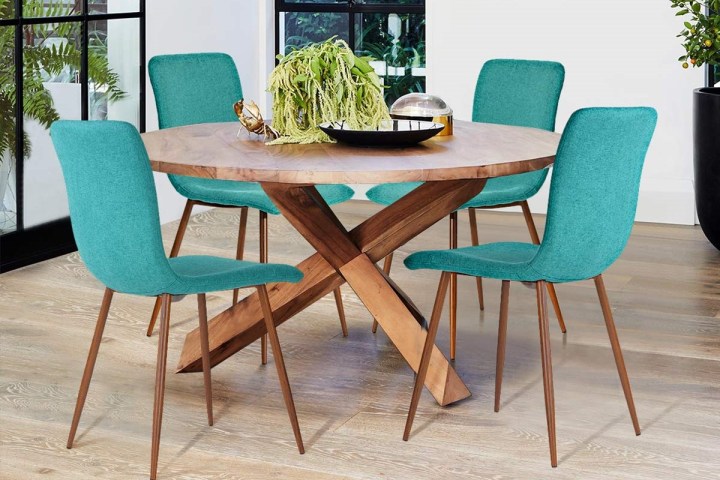 Comfy and breathable, the Coavas Kitchen Chairs feature thick padding and upholstery for greater durability. With anti-scratch rubber protection, you never have to worry about pet damage or scratches on your floors. Curved backrests provide comfort and stability. It is sturdy and durable, and can hold up to 250 lbs. It has unique metal legs which you can customize according to your preferred color.
Kitchen chairs play a vital role in a home's dynamic. They set the stage for families to spend time together and share special moments around meals that everyone enjoys. The kitchen chairs on our list are designed for you and your family to have a great dining experience everyday.
Editors' Recommendations