If you're thinking about remodeling your bathroom, consider how you want to feel when you use the room and the impression you want to make on guests — certainly, no one wants a messy bathroom, but you don't want a drab one either. A bathroom sink must be functional, but it can and should be stylish as well. If you need some inspiration for your upgraded bathroom, consider these fan-favorite bathroom sink ideas.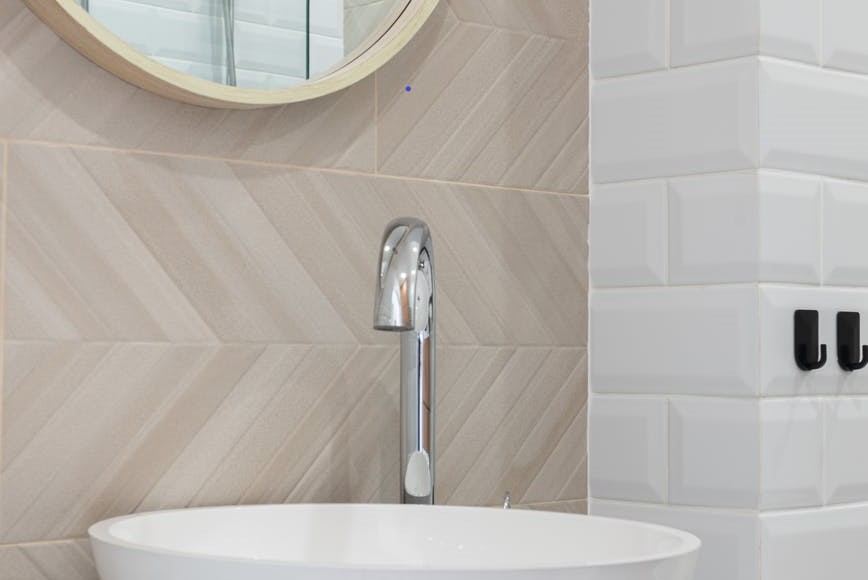 Types of sinks
Wondering what type of sink you should get?
A drop-in sink, or self-rimming sink, is installed in a pre-cut hole in the counter. The rim of the sink rests on the surface of the countertop. They're typically the least expensive option, but it's also easy for them to feel dated since drop-in sinks don't offer clean lines. For an updated look, try a square or trough sink.
An undermount sink sits below the countertop, drawing attention to the counter's details. It offers clean lines and just a bit more counter space. A popular option in recent years, this style works well in modern and contemporary homes.
A vessel sink rests directly on a countertop, making the style and shape of the sink itself a standout feature of the bathroom. The popularity of these sinks comes and goes, which means a vessel sink could date your bathroom. However, a particularly unique shape or style may make that worth it.
Oval vs. square
Bathroom sinks generally come in oval and square shapes. Oval sinks are the most popular because of their aesthetic appeal. A basic, traditional oval sink may be a smart choice if you're thinking about selling your house in the future and don't want to spend money on bathroom upgrades that might turn off prospective buyers. You can pair an oval sink with a countertop that has a bold color or one that's made with less traditional materials to make a design statement without going overboard.
If you want your bathroom to have a distinctive, trendy vibe, installing a square sink can certainly achieve the modern aesthetic you're looking for. You can also pair it with a vintage-style mirror and fixtures for a more eclectic look.
A square sink will leave you with more counter space around the sink than you would have with an oval design. A square sink may, however, pose challenges if you want to install it on top of an existing sink base, which is likely fitted for an oval shape.
If you're in the market for a more unique, unusual, or whimsical design, visit your local home improvement or specialty store for more artistic options.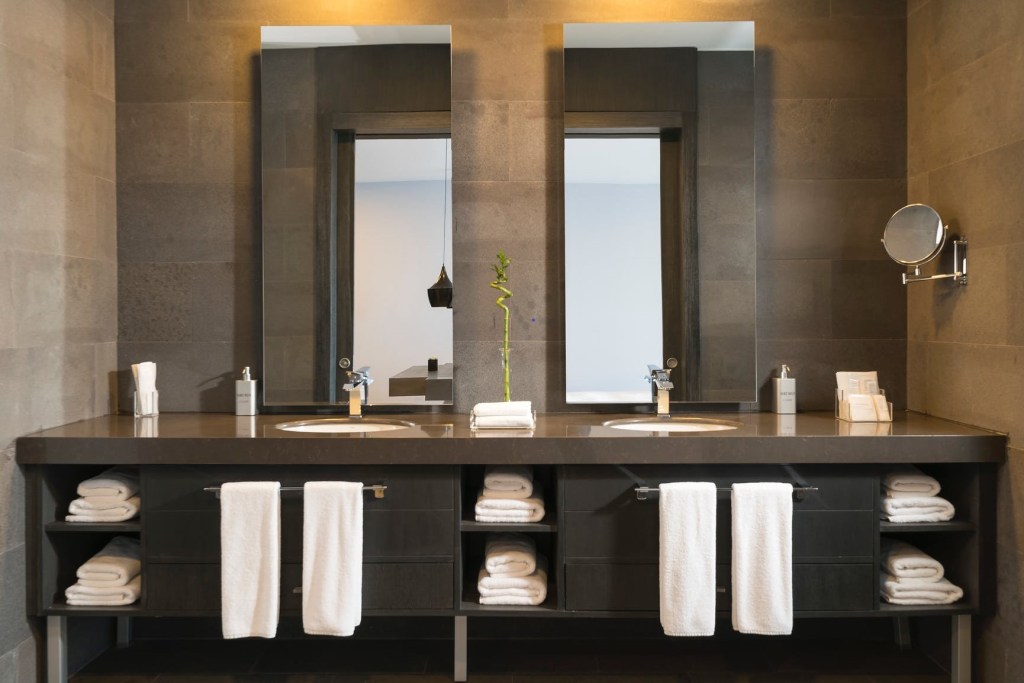 Sinks made with natural materials
Many homeowners choose to incorporate natural materials wherever they can, and a sink crafted from stone, such as marble, granite, and onyx, can give your bathroom a unique look. With natural materials, each piece has its own distinctive color and design pattern.
For an elegant and sophisticated option, opt for a glass sink. Tempered glass can be a beautiful and unexpected feature, and its light, delicate look can make any bathroom look luxurious. This glass is far from fragile, though. Tempered glass undergoes a process that makes it extremely durable and resistant to breakage.
Copper or bronze sinks add a chic, industrial vibe to your bathroom, perfect for modern farmhouses. Adding metal knobs, pulls, and shower rods can incorporate this accent throughout the space, making for a more cohesive design.
Wood, with its natural ring patterns, can give your bathroom a unique element. Wood has become increasingly popular as nature-inspired design has taken hold. Bring a sense of serenity to your bathroom with a sink made of oak, cedar, bamboo, or teak. It'll go perfectly with a backsplash in 2022's color of the year.
Nontraditional colors and patterns
You don't have to limit yourself to a sink in plain white or another neutral color. Ceramic sinks are available in practically any color you desire, including bright, bold shades like pink, emerald, and light blue, to provide an unexpected burst of color. Alternatively, for a dramatic look, opt for a black sink to complement your minimalist home.
Vanity, free-standing, and wall-mounted options
Not sure how your sink should be mounted? If you have the space, a vanity is always our favorite option. It gives you space on the counter to organize your toiletries and also provides drawers and/or cabinet space for much-needed storage. If you don't have enough space for a vanity, install a simple pedestal sink that extends up from the floor and includes just a basin on top.
If you and your partner always seem to be competing for space in the bathroom, consider investing in a double vanity to give each of you a separate area to get ready. This way, you won't be getting in each other's way and on each other's nerves.
Small bathrooms may also benefit from a corner sink. These are generally mounted to a wall, but you may be able to find one with a pedestal base.
A console sink has two or four legs and can be free-standing or attached to a wall. Although a console sink doesn't have a countertop, you may be able to find a model with a shelf underneath to hold a few necessary toiletries.
A wall-mount sink can give your bathroom a contemporary appearance and is perfect for accessible bathrooms since there is floor space available under the sink for a wheelchair.
Explore the many possibilities
When it comes to bathroom sinks, you may not realize just how many styles and materials you have to choose from. This is a great opportunity to add a custom element to your bathroom, picking from a wide range of materials, colors, patterns, shapes, and mounts. Give your bathroom the wow factor it needs with a stunning statement piece that shows off your personality and your home's character.
Editors' Recommendations