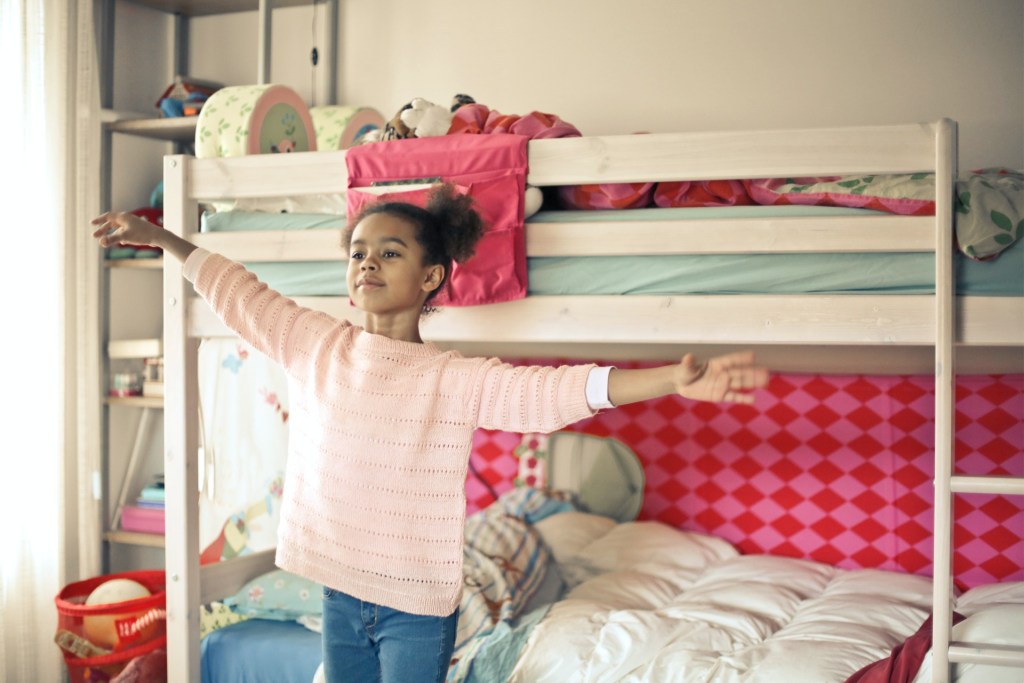 Perhaps no room in a home can go from tidy to cluttered faster than a kid's bedroom. And is it any wonder? This is a space that needs to house not only what most bedrooms do but also toys, books, and all the little knick-knacks that come with childhood. Is there a way to wrangle the mess and keep it in check without breaking the bank? The answer is yes. By outfitting the room with affordable furniture that helps free up floor space and doubles as additional storage, your child's bedroom will be shipshape in no time. Read on for our picks for the best furniture for your child's room.
The first step in any organization project is to take stock of what you have. Go through your child's room and sort through everything. This will allow you to toss or donate what isn't being used and give you a better idea of what you need to store. As you look through the items, think about what will work best. Does your child have a lot of books? Maybe they need a place for many small figurines or stuffed animals? Take note and make sure the storage you choose will accommodate your needs.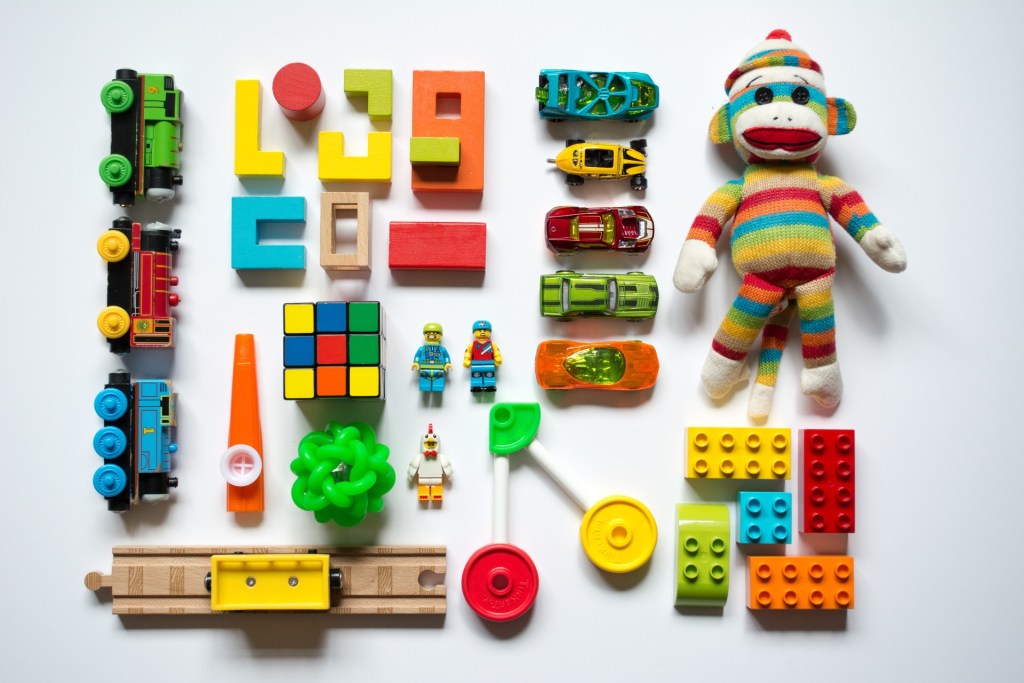 When you want a bed that will grow with your child
One of the fastest ways to gain space in a child's room is by adding a bunk bed. We love this Walker Edison Elodie one because it offers a lot of flexibility. A top twin mattress sits above a futon, which doubles as a second bed or a couch. The futon is the ideal spot to curl up with a book, and as your child grows, it will offer additional sleeping space for sleepovers and a spot to socialize with friends in the years to come. Its sturdy metal base comes in several finishes and will work with any design style.
When you need options
Need a place to store toys and books? This Homfa storage cabinet comes with three large drawers that will keep toys hidden and organized. A shelf is a perfect spot to hold children's books, and the top surface can serve as a display area for special items. Wheels make these cabinets easy to move, and they look great in pairs if additional storage is needed.
When you need hidden storage

We love a piece that does double duty, and this Songmics bench not only looks chic but also offers seating and storage. It comes in two durable faux leather finishes and works perfectly at the foot of a bed as a place to put shoes on. Use it to store sheets, toys, or other items.
For the budding reader
Is your child a future bookworm? This four-tier bookcase allows you to put books on display so children can easily see each one. The best part? It has a very narrow profile and takes up barely any floor space. If safety is an issue, have no fear—since this shelf attaches to the wall, there is no danger of a child pulling it over.
For the stuffed animal collector
Need an easy out-of-the-way place to house your little one's furry friends? This Simplehouseware hammock can be affixed with hooks to any corner of the room. Stuffed animals will remain visible in their own cozy spot off the floor.
When you need supersize storage
Blocks, toys, cars, action figures, trains, dolls— you name it, and the Humble Crew Storage Organizer will keep it sorted and organized. When you need a supersize place to hold multiple items, this is a great option. Twelve standard and four double-size bins offer plenty of storage. It comes in four colors, and the tilted open design allows children to see what is inside easily.
Having a well-organized child's room can be a challenge, but with the right systems in place, yours can go from a space of chaos to clean and tidy in no time. And the best part—once these storage options are in use, it allows the opportunity to teach your child how to keep it that way.
Editors' Recommendations