National Gardening Week brings an opportunity for you and your family to share the simple joys of gardening. This activity has so many advantages, from improving mental and physical well-being to achieving that satisfaction of getting a project completed.
Furthermore, you don't necessarily have to possess a "green thumb" to start a garden or to perform some simple garden maintenance. You could opt to maintain a few planters on the patio or designate a small corner of your backyard for some vegetables. If you're looking for some inspiration for National Gardening Week 2021, we have some simple project ideas for you.
Introduce edibles into your flower bed
One project that's always satisfying is planting a vegetable garden. However, you can take a simple and fun spin on this project by using existing space in a flower bed instead of creating a whole new vegetable patch in another area of your yard. For instance, strawberry plants double up as a beautiful ground cover if you already have rose bushes or taller plants. You'll only have to plant one of these types of plants in the flower bed because, in a matter of weeks, the ground cover spreads rapidly with little maintenance other than watering. They won't over-run your flowers either.
Start a windowsill herb garden
Also, you can plant a few herbs. Even in a minimal indoor or outdoor space, you'll have plenty of room for planting your own mini herb garden. Just get a few decorative planters or a long rectangular window box with holes at the bottom for drainage, some potting soil, and some pre-grown herbs from your local nursery or home improvement store. If you're planning on growing the herbs indoors, you'll need a tray to place under the planter. Otherwise, an outdoor window box already comes equipped for drainage. Either method provides the best gateway to introducing your own home-grown aroma and flavor to your kitchen.
"Build" your own garden bench
Have you ever wondered what to do with that old end table or nightstand that's taking up extra space? Why not refurbish it into a work stool? You can repaint or refinish it. Or you can also distress it with sandpaper. The result of repurposing this piece will give you a comfy place to sit while you tend to your simple garden maintenance duties. Also, as a bonus, you can use your new "bench" as a patio end table to place your drinks.
Create your own gardening toolbox labeled "National Gardening Week 2021"
Another fun and easy project is to take a toolbox that's not already in use or purchase a small carrier of your choice to personalize your own gardening toolbox. Whether you use paint and stencils or one solid color that you love, this handy carrier will prove to be useful as you complete your simple garden maintenance.
Elevate your garden
Another way to create an easy-to-maintain garden is by incorporating simple raised beds into your empty backyard space. All it takes is a couple of empty wooden or plastic crates or any other raised container that fits in with your yard's decor. This project not only brings an aesthetic appeal to your yard, but it also means you may not have to bend so much while you enjoy planting.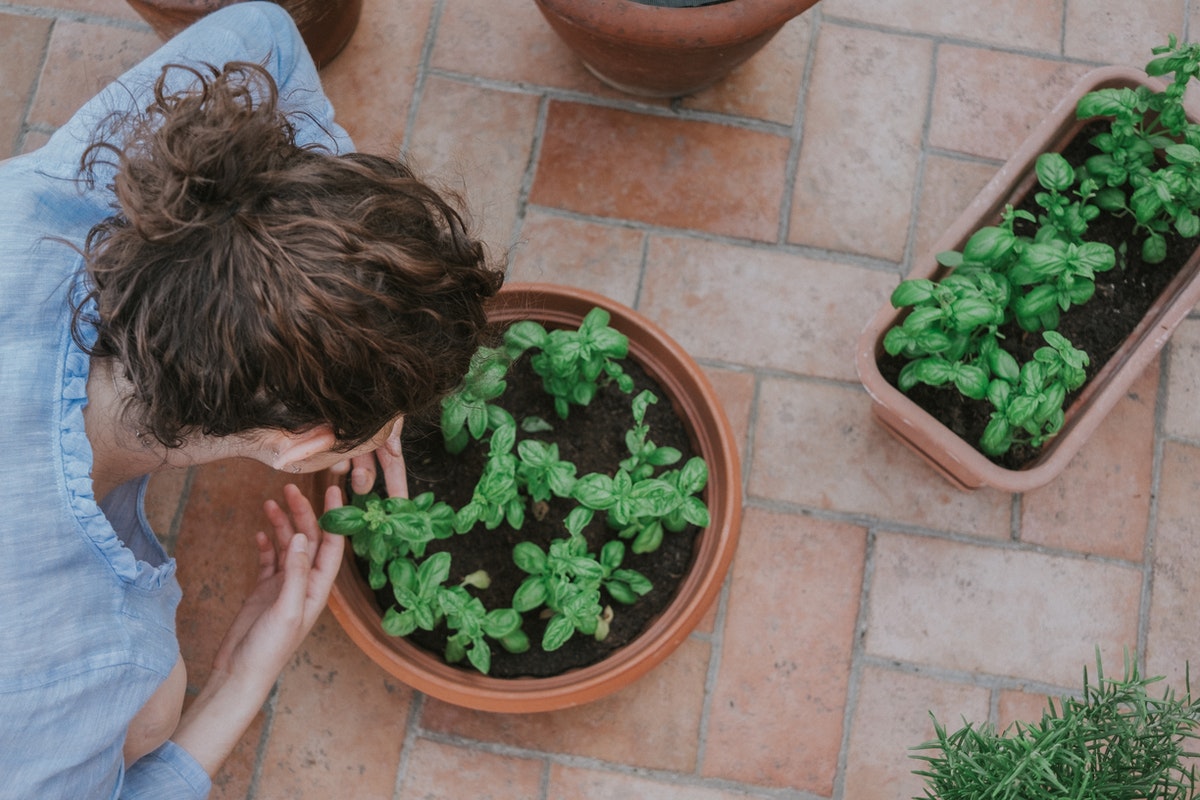 Start your own (virtual) gardening club
Have you thought about hosting a meet-and-greet that's centered around gardening? Whether you're opting for in-person or virtual meetings, National Gardening Week 2021 is the best time to share knowledge to help others while showcasing your well-earned results to the world. You can do this on social media or in a small gathering with friends and family. It is also an opportunity to learn from others as well as meet up with fellow gardeners.
Simple garden maintenance might be the highlight of the week, but for the most part, you can try any of these ideas during any given time in spring or fall. Also, remember that you can craft planters any time of the year and save them for the sowing season. Plus, pre-grown plants tend to be the easiest start for vegetables and some shrubs. Whatever you decide to do for your home during National Gardening Week, it's sure to be a fun and worthwhile project for the whole family.
Editors' Recommendations