A laptop desk is most certainly a home office essential – but it is also an essential if you're working from pretty much anywhere. Working in uncomfortable positions or less than ideal environments can be distracting and detrimental to your business. With a good laptop desk, you can comfortably get to work wherever, whenever. Make the most of your mobility and flexible work conditions to accommodate your lifestyle.
Whether your office today is at your couch, the beach or a park there is a laptop desk ready to go with you wherever you go. These portable desks are as mobile as you are. No need to limit yourself to coffee shops or other places with tables. Enjoy the freedom of truly remote work with a laptop desk that offers flexibility and comfort. Let's take a look at our favorites.
TaoTronics Adjustable Laptop Table
Best overall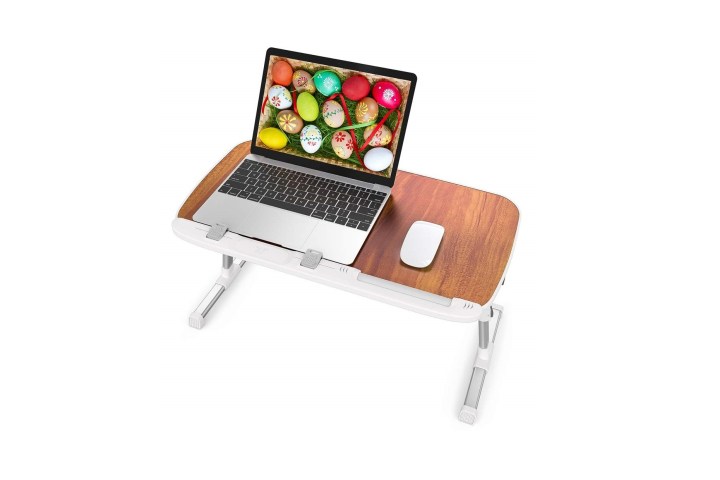 With adjustable heights and angles, the TaoTronics Laptop Table is the best overall desk to take everywhere with you and get work done. Featuring retractable blockers to keep your computer in place and a soft wrist rest for maximum comfort, this laptop desk allows you to create the perfect desk every time so you can work for as long as you need to.
LapGear Laptop Lap Desk
Best lap desk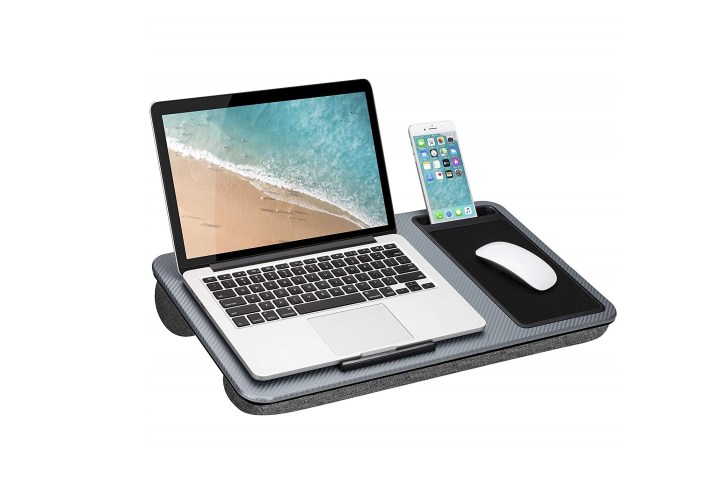 Pick up your LapGear Lap Desk and get to work quicker than you ever imagined. With room for your computer, phone and mouse pad, this nifty solution keeps you organized, comfortable and productive. It enables you to do what you need to do, wherever you may be, right from your lap.
Seville Classics Mobile Laptop Desk Cart
Best mobile laptop desk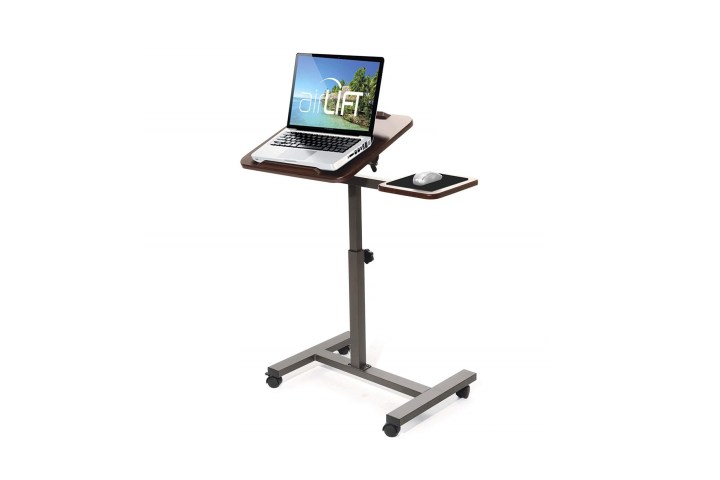 Working from home offers great flexibility. Free yourself from sitting at the same boring place every time you do work. Any part of your home can easily turn into your office with the Seville Classics Mobile Laptop Desk. Simply roll your cart and get to work. And when you're done, you can easily tuck your workstation away to clear out space.
The way we work has changed rapidly in the last few years. Mobility is now essential and you need the tools to support your evolving workflow.  The laptop desks on our list adapt to your work style, as well as your lifestyle, to provide the balance you are looking for. Enjoy greater productivity and make the most of your time with a laptop desk that has been designed with your needs in mind.
Editors' Recommendations