Put an end to the nighttime fights with your kids and speed up your morning routine with the best children's toothpastes. These products are good for them, and they'll happily brush away while working toward a lifetime of oral health.
Teach your children about dental hygiene and make your next dentist appointment a pleasant experience by encouraging healthy oral care at home. With fun and tasty toothpaste, you can encourage good habits that will last a lifetime. The toothpastes on our list were made especially for children, with yummy flavors and attractive designs that makes brushing a great experience for them. Let's take a look at our favorites, so you can prevent cavities, remove plaque, and strengthen those pearly whites.
Tom's of Maine Anticavity Fluoride Children's Toothpaste
Best kids' toothpaste overall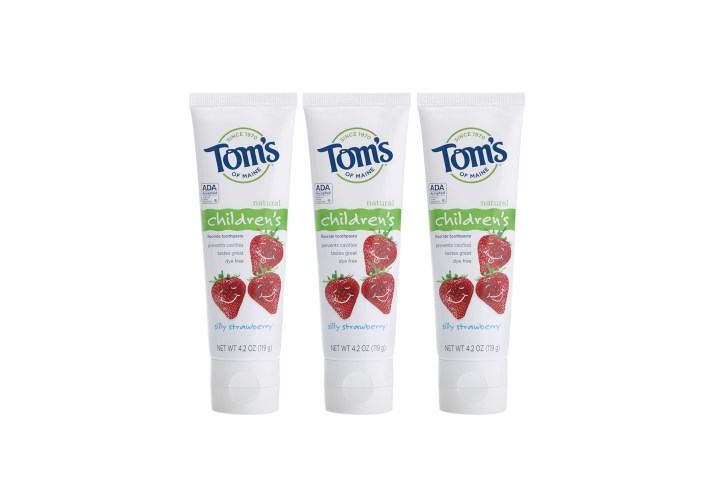 Prevent cavities and strengthen your children's enamel with the fluoride toothpaste that kids love. Tom's of Maine Anticavity Fluoride Children's Toothpaste is an all-natural product specially formulated without any artificial sweeteners, preservatives, colors, or flavors to gently clean your kids' teeth using calcium and silica.
Act Kids Bubblegum Blowout Toothpaste
Best kids' toothpaste flavor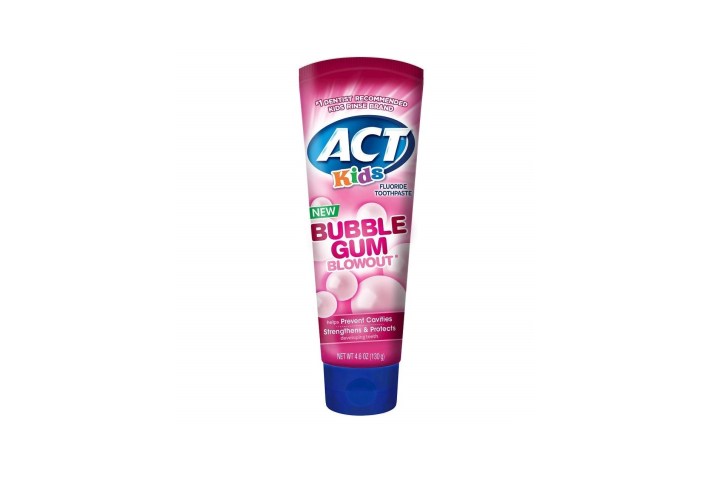 Make toothbrushing a tasty experience for your children with the Act Kids Bubblegum Blowout Toothpaste. Your kids will enjoy the taste so much that you won't even have to remind them. Clean, strengthen, and protect your kids' teeth with the fluoride toothpaste they love — and dentists approve.
Hello Oral Care Kids Fluoride Free Toothpaste
Best fluoride-free kids' toothpaste
If you prefer the benefits of fluoride-free toothpaste, the Hello Oral Care Kids Toothpaste is the perfect solution for your little ones. Formulated with the highest-quality ingredients, this toothpaste gently polishes your kids' teeth while being free from dyes, sulfates, artificial sweeteners, triclosan, or gluten. Polish and protect without any putting any harmful ingredients in your children's mouth.
Bring the fun to your kids' daily routine with a toothpaste that they love and is good for them. With the products on our list, you can be confident that you will help your children learn healthy habits that will provide a lifetime of strong teeth and confident smiles.
Editors' Recommendations