Encourage the growth of new, healthy skin cells every day by using only the finest exfoliating gloves. During your daily shower, you can use them with body wash or specialized face soaps and give yourself a deep-cleaning feeling by renewing all of your body. Combine it with natural-based scrubs that contain ground coffee or coarse organic material for a spa-level experience. Find the perfect one for your skin type with our curated selections.
We recommend following the advice of the American Academy of Dermatology and limit exfoliating to only once or twice per week to avoid skin irritation. Applying too much pressure may also worsen acne and other skin conditions. Because exfoliation removes the top layer of your skin, it makes you more vulnerable to sunburn and damage. That is why we picked only the most gentle-yet-strong exfoliating gloves in the market for you to choose from.
EvridWear Exfoliating Bath Gloves
Best exfoliating gloves overall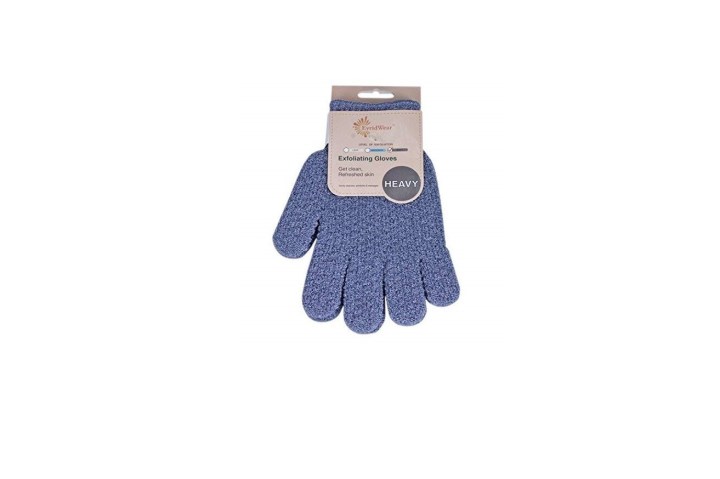 When it comes to taking care of your skin, you shouldn't settle for anything less than the best, and the EvridWear Exfoliating Dual Texture Bath Gloves will leave you feeling like royalty after the very first time you use them to remove all the impurities and dirt off your skin. The unique crepe-pattern design made of nylon fibers removes the smallest particles for a true, deep cleaning.
SmitCo Exfoliating Gloves
Best value exfoliating gloves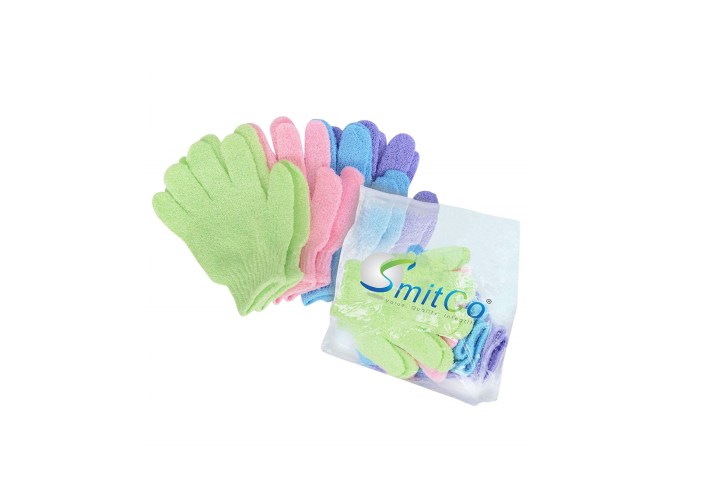 The whole family can get rid of flaky, bumpy skin, and ingrown hairs with SmitCo Exfoliating Gloves. With four pairs in each package, they are perfect for daily use for their smoother quality. You can machine-wash them and are a popular item to control acne and keratosis pilaris. Stretchy material assures fit with your hand, and they come with a reusable, resealable bag to store neatly for use in the gym or while traveling.
Zakia's Morocco Kessa Hammam Scrubbing Glove
Most efficient exfoliating glove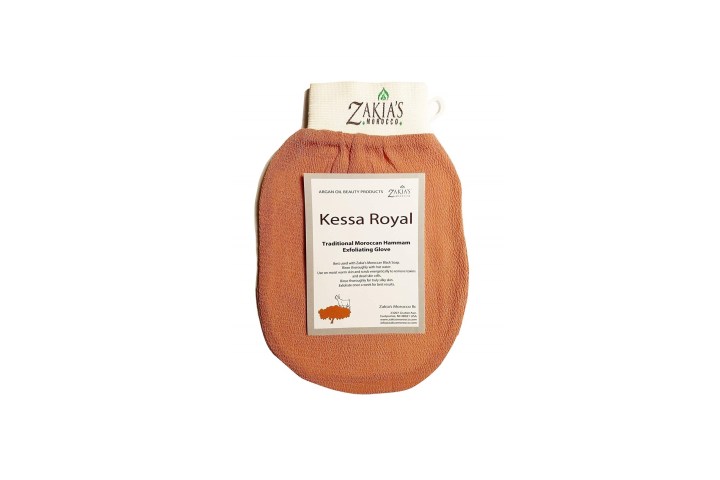 The Original Kessa Hammam Scrubbing Glove is a traditional Middle-Eastern exfoliating mitt famous for its performance. Made out of rayon, it removes virtually all dead skin cells, excess oil, and any other specks off your face. Favored by self-tanning enthusiasts, since it prepares the skin for even application. Delicate to the face, but effective on the body, this premium alternative to chemical peels reveals the natural glow of your healthy skin.
Keep your skin looking healthy, young, and smooth with a daily cleaning routine that includes light scrubbing on a regular basis. Make sure you stock up, since exfoliating gloves are something you want to replace every few months depending on use. Enjoy beautiful skin with this carefully selected list of the very best in exfoliating products.
Editors' Recommendations