With a standing desk, you can lower your blood sugar, the risk of heart disease, and back pain. You can also improve your energy levels and overall mood. These productivity boosters are ideal for health-conscious workers who are looking to stay active while at the office.
Purchasing a new desk is not always possible. If you already have a good working station, getting rid of it may be a difficult decision to make. Instead, consider the option of adding a riser to convert your desk and still have the option to stand or sit while you work. If this sounds like a good solution, let's take a look at our favorite budget standing desk alternatives.
VIVO Adjustable Standing Desk Converter
Best overall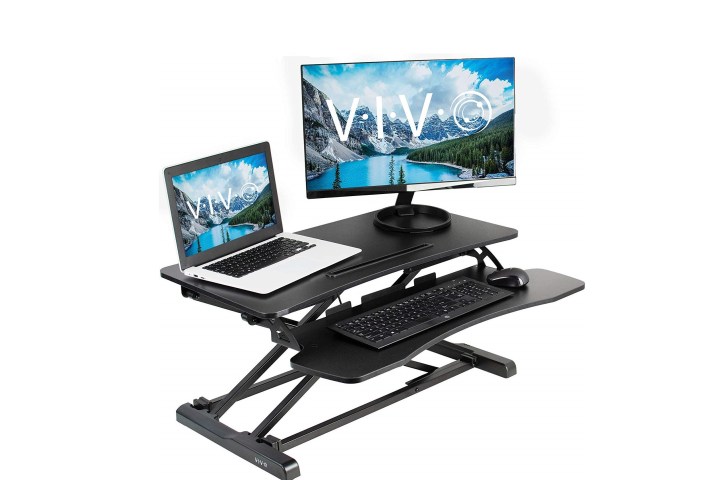 Instantly turn your work station into a standing desk that allows you to sit and stand as needed. With VIVO's height adjustable standing desk converter, you create enough space for your laptop, monitor, keyboard and mouse with minimal assembly.
Varidesk Standing Desk Converter
Most reliable
With ergonomic movement, the Varidesk is the most reliable option for standing desk converters. It provides a smooth raising mechanism that combines with a heavy, weighted base for maximum stability and safety of your devices.
SHW Sit to Stand Desk Converter
Best value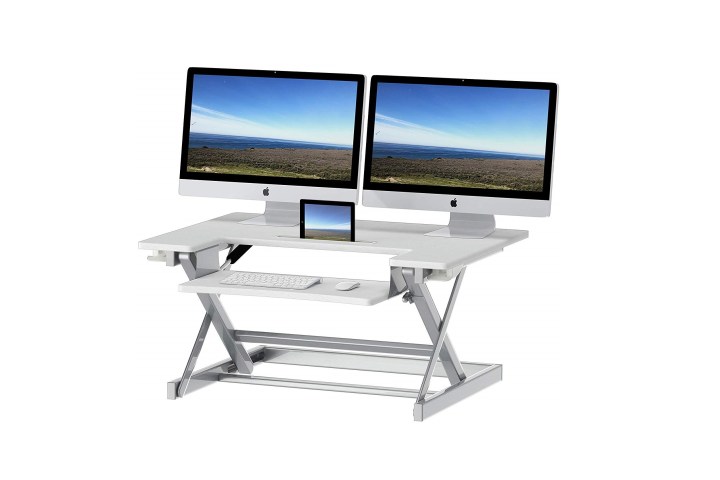 Improving your health while you work should not cost a fortune. The SHW Sit to Stand Desk Riser provides a cost-efficient solution that is compact and slim while still providing the height and space you need to stand at your desk.
Sitting desks are a thing of the past and you shouldn't have to choose between your health and your work. The desk risers on our list provide the best budget options for you to convert your desk into a standing work station with the option to sit as needed. Get the best of both worlds without paying more than you need to.
Editors' Recommendations