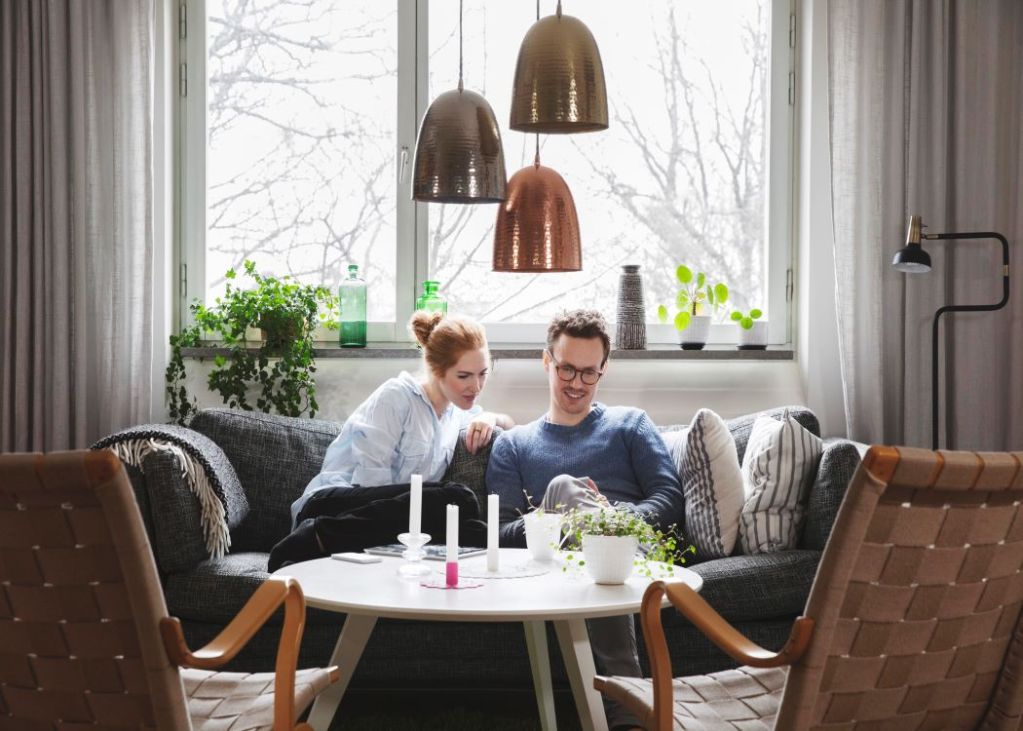 Seven Scandinavian decor ideas you'll wish you'd seen sooner
Minimalist, simple, functional, and natural. These words describe the essence of Scandinavian decor, a reflection of the styles of Norway, Sweden, Denmark, Finland, and Iceland. Avid nature lovers, residents of these five Nordic countries practice allemansrätten, translated to mean 'everyman's right', or the right to public access of pretty much anywhere in the countryside, both public and private, with the agreement that they will not destroy or disturb anything.
Although this right to roam is not restricted to any certain season, there are months during which very little light can be enjoyed in Scandinavia. These dark winter months are long and difficult, so the Scandinavians opt to bring a bit of nature inside the
home
with them to be enjoyed — a big part of Scandinavian design can be attributed to nature-inspired elements, with natural texture and natural color.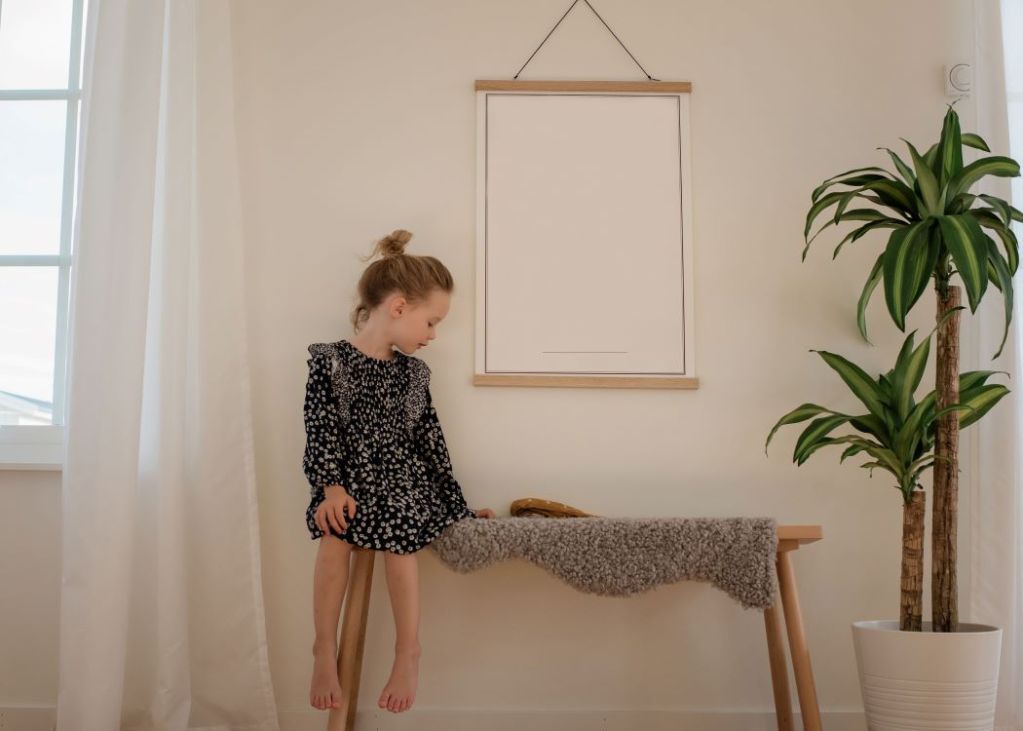 The minimalistic, simple, and functional design of Scandi decor is often drawn from aspects of nature beloved from the Nordic region, such various types of wood like pine, fir, birch, maple, elm, alder, and aspen. Also integrated to reflect and draw in as much light as possible are glass materials, stones, light pastel colors, and carvings or other decor that play with light as it shines into the home.
Aside from the neutral main colors in Scandi design, there are also bright colors in floral and other fun patterns. These illustrate the ways Scandinavian folks pull in as much light and color as possible during dreary, long winters.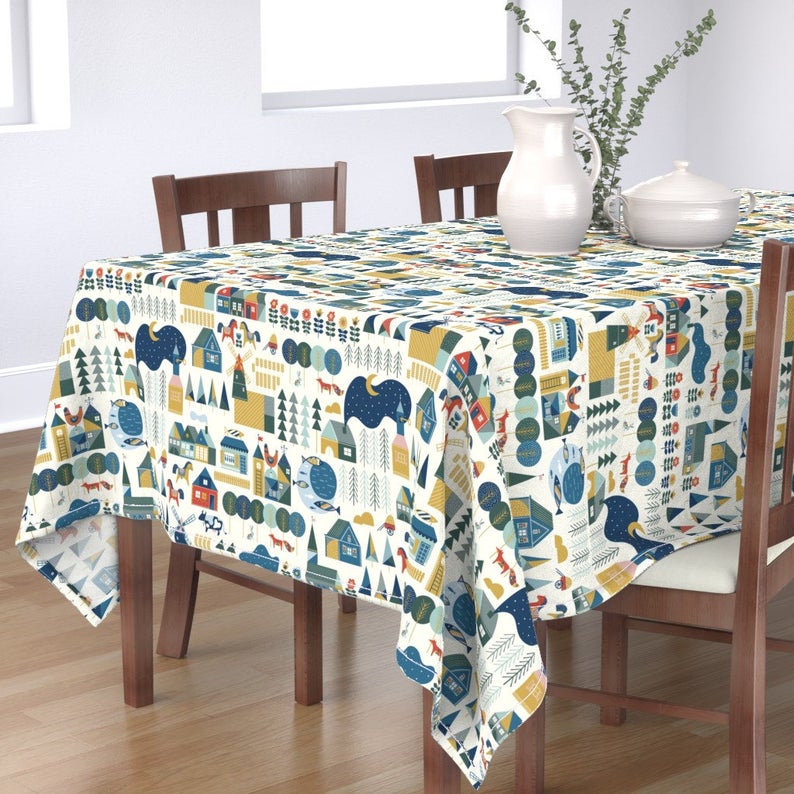 Scandinavian Folk Art Animal Woodland Cotton Sateen Tablecloth
Created from a design called Scandinavian Dream by Hala Kobrynska, this tablecloth is handmade of luxe sateen cotton and ready to adorn your table in colorful Scandi style. Wrinkle-resistant and sturdy, this is one of the most elegant conversation starters you could own.
Select your own preference from six sizes, the smallest being 70-inches wide by 70-inches tall for $95. Get it at Spoonflowerhome on Etsy.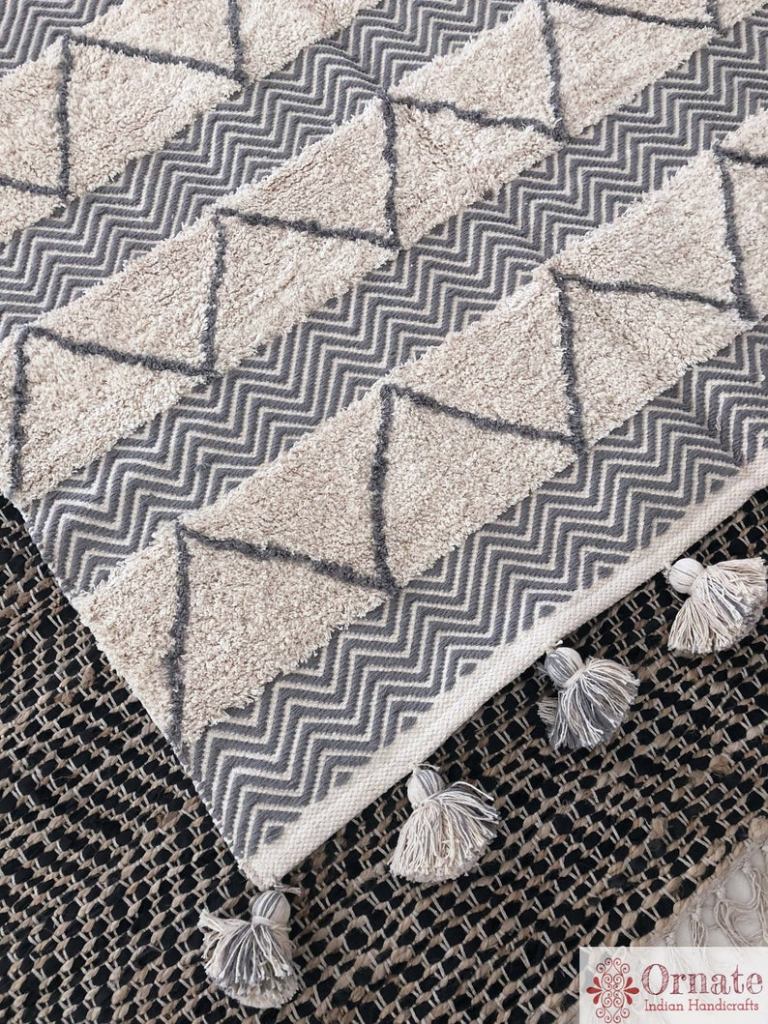 Scandinavian washable cotton rug in ivory grey
A lightweight and minimalist cozy cotton rug, this Nordic gem is super soft, integrating neutral ivories and greys into geometric patterns and playful tassels. Handmade of cotton in northern India with fair trade principles observed. Dimensions are 4-foot by 6-foot.
Ships free from India in 1-3 days from order. Get it on Etsy at OrnateCrafts for $175.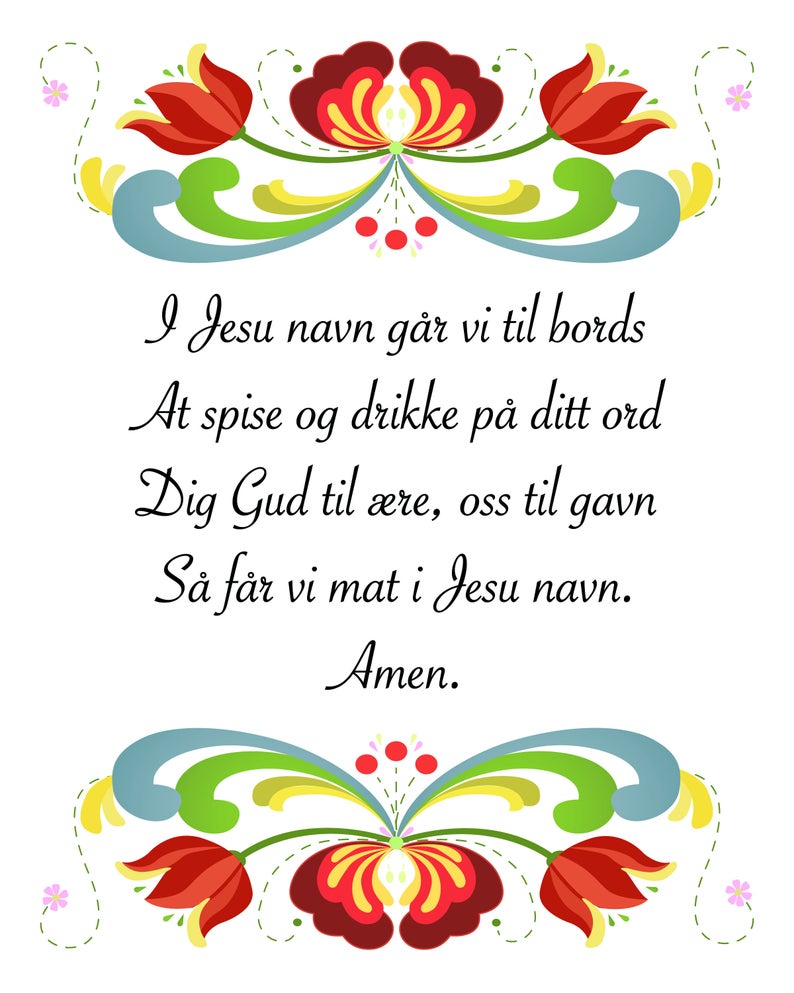 Norwegian Table Prayer, Rosemaling, Nordic Wall Art
This stunning wall art is created in the Scandinavian folk art style of rosemaling, a tradition of painted flower motifs which originated in Norway. Typically painted onto wooden furniture or other objects, this piece is ideal for framing and placing on the wall beside the dinner table.
A Norwegian Table Prayer, this colorful work will delight the room, and is available as a digital download. (Translation is: "In Jesus' name we sit by the table to eat and drink at your word. By humbly honoring you God, we get food in Jesus' name. Amen.") You'll receive it as a PDF and a jpeg, which you are free to print at a printing center locally or keep as a digital copy. Discuss the details with the Etsy crafter at ACustomCopy for $12. Dimensions are: 10 inches high by 8 inches wide.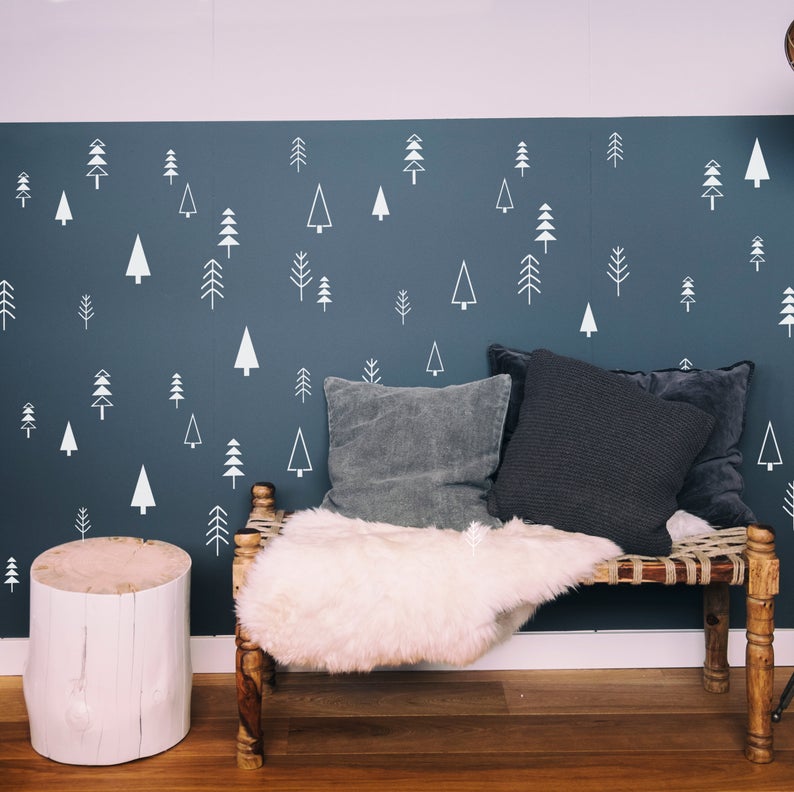 Nordic Pine Tree Set of 12 Stencils
Add an adorable forest scene to any wall, cedar chest, dresser, or anything else you like with this Nordic Pine Tree Set of 12 Stencils. Handmade of 190 micron Mylar, these stencils are sturdy and durable, super fun and easy to work with. Large trees are 18 centimeters wide by 20 centimeters tall. Small ones are 11 centimeters wide by 12 centimeters tall. Buy them from DizzyDuckDesignsUK for $25. Ships from the UK within 3-5 business days.
Not sure if you want the forest stencils? There's a Scandinavian birch tree stencil set with a much more 'up close' feel to it, as well at $57.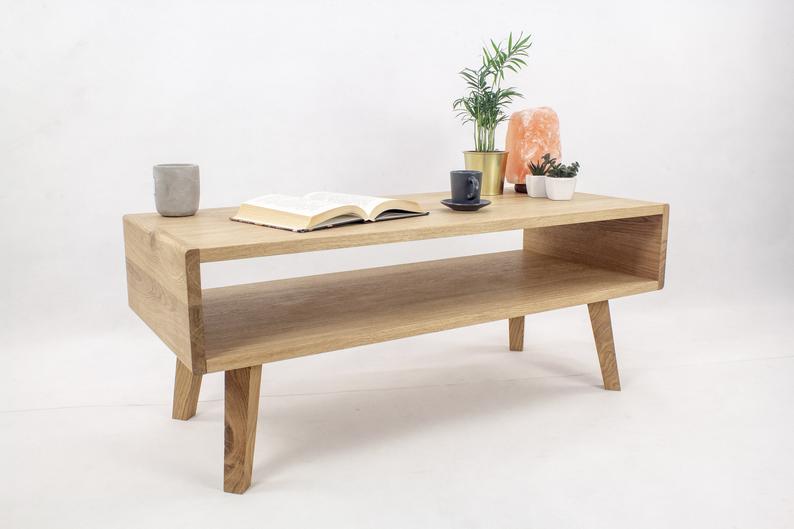 Designer oak wooden Scandinavian TV table with rounded solid oak sides
Keep that minimalist natural wood theme going strong with this solid oak Scandinavian TV table. Handmade in a Polish workshop, this can be used in a multitude of ways, but is best suited as a TV table.
Dimensions are 99 centimeters wide by 43 centimeters deep; you choose your desired table height up to 53 centimeters tall (table shown above is 50 centimeters tall) from numerous choices on the site. Sturdy and durable, this table is covered by natural waxes made of eco-friendly oils, highlighting the beauty of the wood. Once ordered, this item will ship from Poland within 2 or 3 weeks. Comes with a two-year warranty.
Get it on Etsy at USTOLARZY for $284.
Reykjavik Cityscape Scandinavian Print
Whether you've visited the capitol of Iceland already, or it's still waiting on your bucket list, let this colorful Reykjavik cityscape print remind you that it's there!
Perfect for nearly any room or bookshelf, this illustration features the city's buildings in complementary colors, printed on sturdy matte paper with dimensions of 29.7-centimeters width by 21-centimeters height. Signed by the artist. You can frame it yourself if you like, but it will arrive unframed. Ships 1-3 days after order from England.
Buy it on Etsy at HelenaCarrington for $19.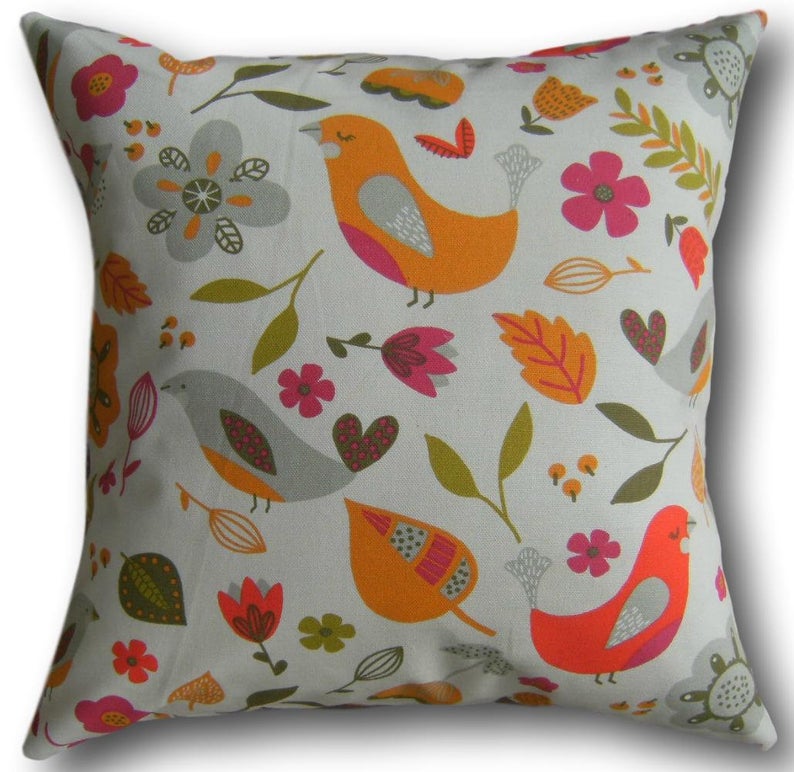 Scandinavian Retro Design Cream Envelope Back Throw Pillows
These cushion covers bring in the bright colors and critters of spring no matter the season. Cover your favorite pillows with them (they're available in three sizes and easily cover pillows with an envelope back), and enjoy the smooth 100% cream cotton fabric. Made in Suffolk, UK, and ships within 3-5 days of your order.
Various sizes starting at 14-inches wide by 14-inches tall at $9 on up to 18-inches wide x 18-inches tall for $13. Buy them on Etsy at Hollesley Cushions.
There are a few of our favorite Scandinavian decor pieces that could work in almost any home. Mix and match some of them with different styles and colors for a dash of the Nordic countries in each room, or keep them as they are. We're certain you'll be pleased with whatever you select!
Editors' Recommendations