Casually enhance the atmosphere of your space with an attractive tripod floor lamp. Its broad stance and warmth create a welcoming environment that feels homey. The lamps on our list look great in any room and are a great solution to shine light wherever it is needed.
Standing lights offer ambiance and versatility, as they also add brightness no matter where you choose to place them. Create a comfortable atmosphere and a sense of relaxation in your home with the warmth of a tripod floor lamp. You will love the easel-style legs of this lamp — they have so much character that you can place them in the middle of an entrance hall or discreetly next to a couch and still make a statement. Let's take a look at our favorites.
Lepower Tripod Floor Lamp
Best overall
Featuring elegant Nature Rubber wood legs, the Lepower Tripod Floor Lamp has a natural refinement that feels cozy and composed. Its high-quality flaxen lampshade provides lighting above and below, to create a lovely lighting effect.
Brightech Bijou Tripod Floor Lamp
Best value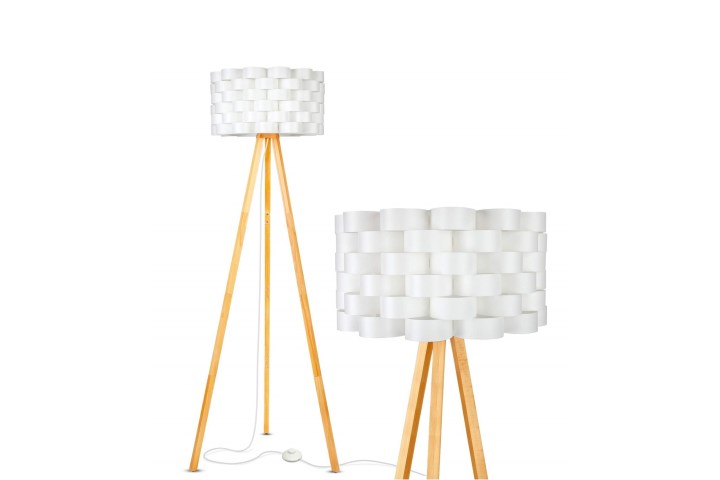 The Brightech Bijou Tripod Floor Lamp offers a contemporary and polished look at an excellent cost. Its effortless air is ideal for a minimalist home that needs more lighting and freshness. Its harmonious design features a balance between soft curves and angular lines, to blend perfectly with your current furniture.
Rivet Modern Tripod Floor Lamp
Best design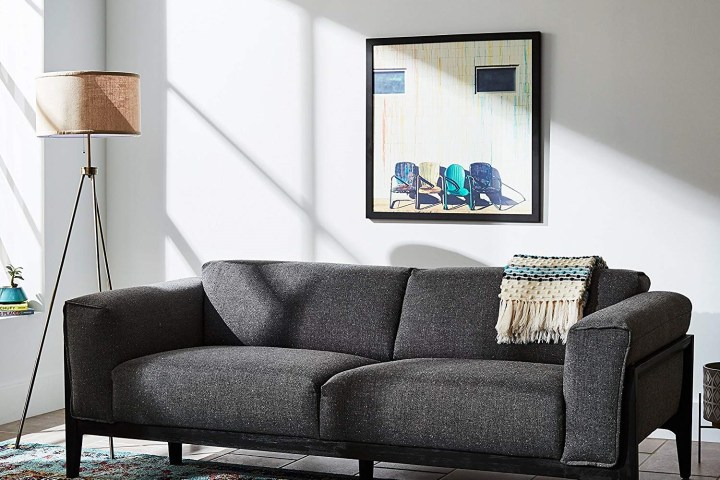 The slim and light design of the Rivet Tripod Floor Lamp is a contemporary twist on mid-century-style standing lamps for the refined home. The polished look of this lamp creates a warm light that lets a breath of fresh air into any room.
If you're looking to add brightness to any room, a tripod floor lamp is a stylish lighting solution that adds personality and fashion to your home. The modern classics on our list offer a variety of styles that are beautiful and functional. Choose your favorite to bring trendy warmth where you need it.
Editors' Recommendations