Squeezing all the paste out of a tube has always been a human goal. Thankfully, we've achieved a level of technological prowess with the creation of automatic dispensers, self-squeezers, and streamlined presses to make sure no toothpaste is left unsqueezed. Find your perfect match with this list of suggestions we put together.
Welcome to the convenience of tidy toothpaste serving. Whether you are looking for a complete and automated solution for a multiperson bathroom or a simple toothpaste squeezer to make sure you get it all out, our selection of quality solutions will make your life easier and your bathroom cleaner. Who doesn't like that?
LoveInUSA Toothpaste Dispenser
Best toothpaste dispenser overall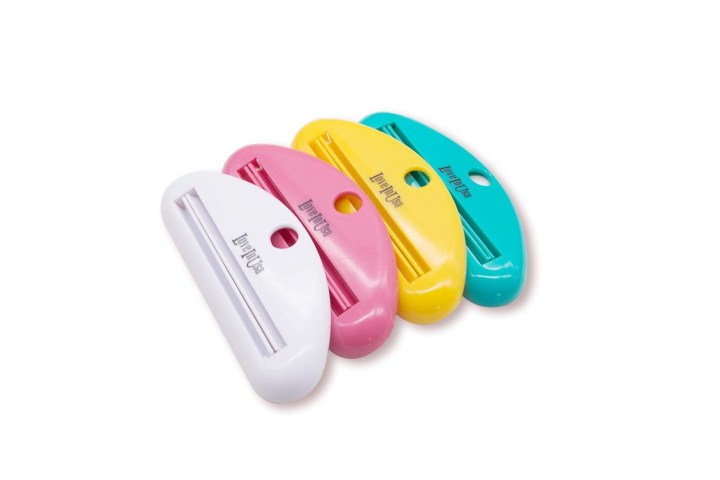 If you are looking for a straightforward solution, the LoveInUSA Toothpaste Dispenser is a great squeezer that is wide enough to accommodate all brands and widths of tubes. With four in a pack, you can save up to 30% by squeezing the contents of paste or ointment that normally is left in the tube when thrown away. Avoid squirts and spills with its reliable push rate.
Wekity Automatic Toothpaste Dispenser
Best toothpaste dispenser for kids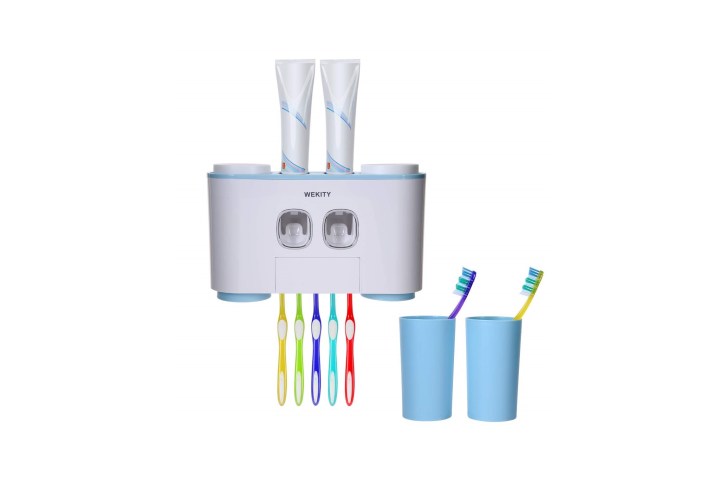 For the big family that shares a single bathroom, the Wekity Automatic Toothpaste Dispenser will ease all tensions between housemates by neatly storing everything you need for your daily dental cleaning. This automatic-pump dispenser also holds five toothbrushes and has four mouthwash cups that attach magnetically. Two toothpaste tubes inserted on top feed the pumping mechanism that delivers the perfect amount every time for all the kids in the house.
Chengu Rolling Tube Toothpaste Squeezer
Best rolling toothpaste dispenser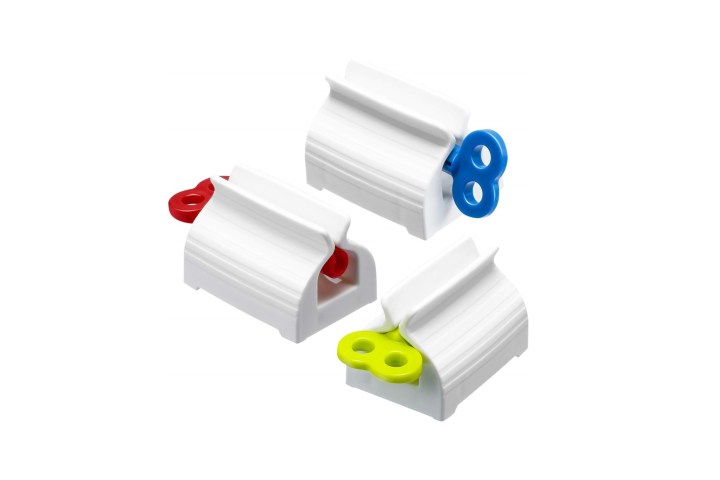 This is the bathroom gadget you didn't know you needed. The Chengu Rolling Tube Toothpaste Squeezer is a practical tool that rolls your tube of toothpaste in as it squeezes the content out for a super-clean and neat operation. It also doubles up as a stand to save space and improve organization. Three toothpaste dispensers of different colors come in every pack.
Make your bathroom scream adulting done right with the perfect toothpaste dispenser. Keep your personal spa organized and clean of day-old splatters or spills with the convenience of controlled serving that a squeezer can provide you. Choose a cleaner toothbrushing experience with our cool selection of quality products.
Editors' Recommendations