With features like silicon heads, stainless steel construction, and lock mechanisms, our list of tongs offers the best models with characteristics like scalloped edges, extra-length, and spring-action performance. Grilling tongs favor length for extended reach and hand protection whereas kitchen tongs focus on grip and control.
Based on a very simple design, tongs make for the perfect extension of your arm and are sure to own a spot in your favorite kitchen drawer. Of course, they won't stay there for long since you will find yourself reaching for them often . Their many uses and long-lasting performance will turn many tough cooking tasks into easy work in no time. From the grill to the kitchen, we have the top options to cover your cooking needs.
Hotec Stainless Steel Kitchen Tongs
Best tongs overall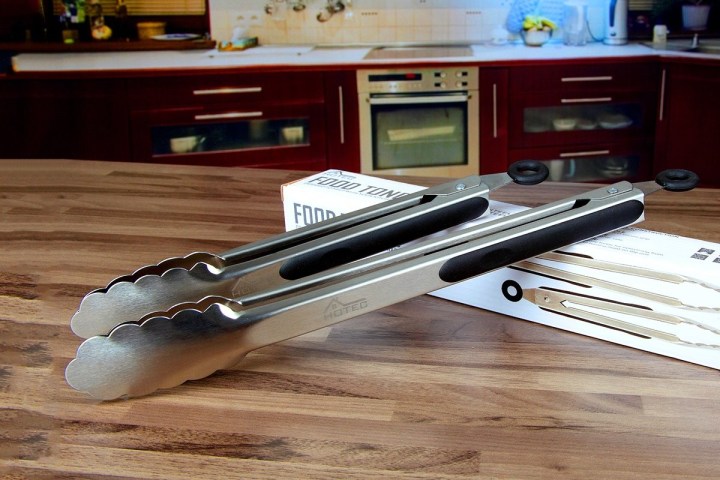 The Hotec Stainless Steel Kitchen Tongs are the top choice for kitchen enthusiasts looking for a heavy-duty and heat-resistant pair of tongs that are great for both the grill and the kitchen. This convenient set of two includes the standard 9-inch serving model and the longer 12-inch model, making it ideal for both kitchen and open fire cooking. The hanging loop doubles as the pull-push locking mechanism.
StarPack Basics Silicone Kitchen Tongs
Best silicone tipped tongs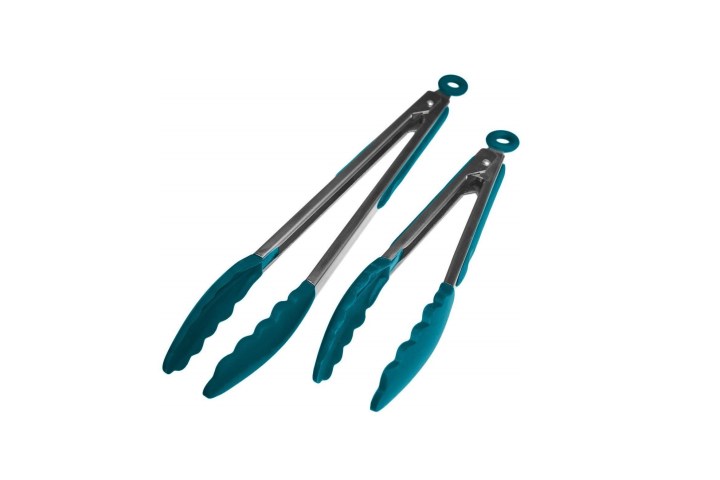 If you need your new tongs mainly for kitchen use, the StarPack Basics Silicone Kitchen Tongs offer the best set of features and come in a variety of colors to give your cooking a bit of flair. Featuring silicone tips that provide superior grip and control, they make grabbing, flipping and tossing food easier than ever, especially when using non-stick cookware.
Mountain Grillers Heavy Duty Grill Tongs
Best tongs for grilling
When it comes down to grilling, the Mountain Grillers Heavy Duty Tongs set themselves apart. With impressive lengths of 12 and 16 inches, you can grill at a safe distance from excessive heat. The ergonomic and anti-slip silicone handle strips allow for a better grip and shields the hand. With a focus on safety, the two color-coded tongs allow for separate handling of raw and cooked food.
Be inspired to continue cooking thanks to this amazing kitchen tool. You can also use them to toss salads, serve pasta, and even reach for ingredients on the top shelf. Your new pair of kitchen tongs will quickly become your second pair of hands.
Editors' Recommendations