Souffle dishes are sometimes called ramekins. A ramekin is simply a single-serve souffle dish. So whether you are cooking for 1 or the whole family, we are confident our curated selection includes the ultimate solution for all your baking needs.
Believed to have originated as early as 1742, the souffle is a flavorful baked dish, either sweet or savory, that is mixed with beaten egg whites. While baking, tiny air bubbles puff the souffle up creating their famous cloud-like crust. Using a circular ceramic bowl with straight sides as a baking dish, it guides your creation up above the edge to create those tasty peaks.
Sweese Porcelain Souffle Dishes
Best souffle dishes overall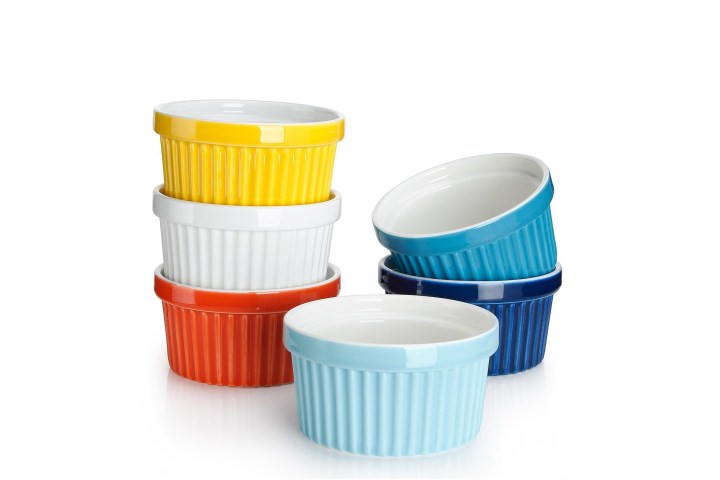 The Sweese Porcelain Souffle Ramekin Dishes are a super cute set of 6 versatile dishes that work great for souffles, creme brulees, jams, dipping sauces, and an endless list of yummy finger food. The professional grade porcelain makes them completely safe for both traditional and microwave ovens. Cleaning will be a breeze thanks to the non-stick, dishwasher safe coating.
HIC Souffle Dish
Best large souffle dish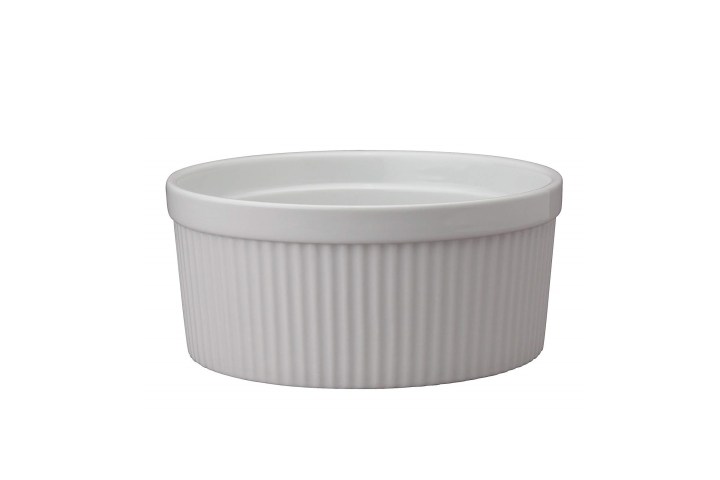 When you need to cook for a big group, the Harold Import Company Souffle Baking Dish is the best option out there. This versatile porcelain 64-oz bowl has a specially designed exterior for use in the oven and broiler and can bake anything from artisan mac and cheese to peach cobbler. If you are getting only one baking dish, this is the one you need.
Delling Geometric Porcelain Ramekins
Best souffle dish design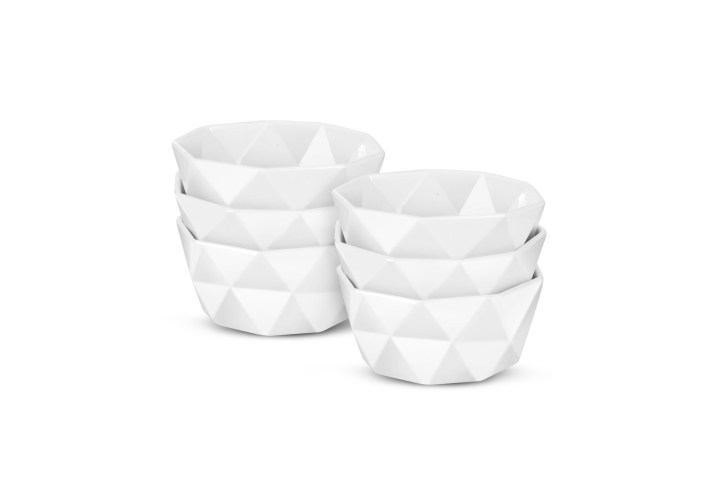 Love comes at first sight. Impress your guests before they even taste your souffle with the elegant design of the Delling Geometric 8 Oz Porcelain Ramekin Set. These artistic ceramic bowls dress up your table but are tough enough to sustain oven temperatures of up to 520 degrees Fahrenheit. The functional angles make for stronger construction and prevent chipping and breaking.
This selection of souffle cups was curated with baking performance, versatility, and budget in mind. Discover many sweet and savory uses with these utensils and become the ultimate host when entertaining at home.
Editors' Recommendations