You don't need to be a professional chef to make the most of a skimmer spoon. Keep it at hand to avoid overcooking your food or burning it with hot oil. Once you start using it, you will be amazed by how useful a skimmer can be and will wonder how you ever lived without one.
Keep a safe distance from hot steam or sizzling oil with a handy skimmer spoon that helps you remove delicate foods from the stove before they overcook. These flat spoons are easy to clean and come in a variety of depths and material, so you can find the one that best suits your cooking style. Let's take a look at our favorites.
Hiware Spider Skimmer
Best skimmer overall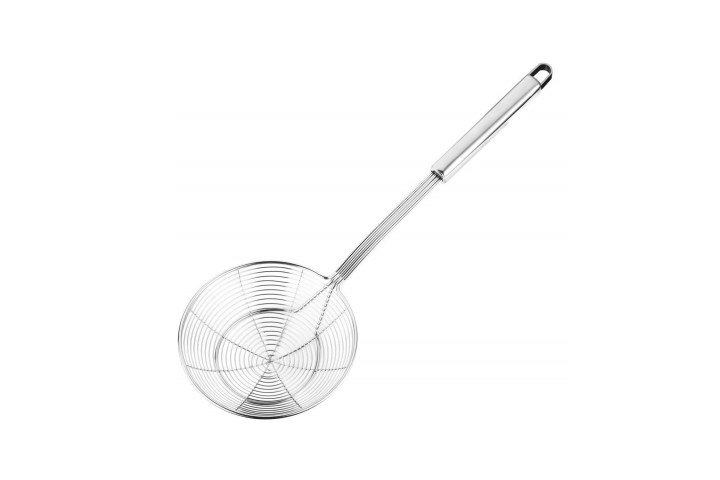 Made from high-grade stainless steel, the Hiware Spider Skimmer is a durable kitchen utensil that is as functional as it is attractive. Use it for straining noodles, steaming vegetables, removing excess oils from soups or fried foods and to help avoid overcooking. Add this skimmer to your kitchen toolkit to make delicious meals easier to create and enjoy.
Helen Chen's Asian Kitchen Spider Strainer
Best bamboo handle skimmer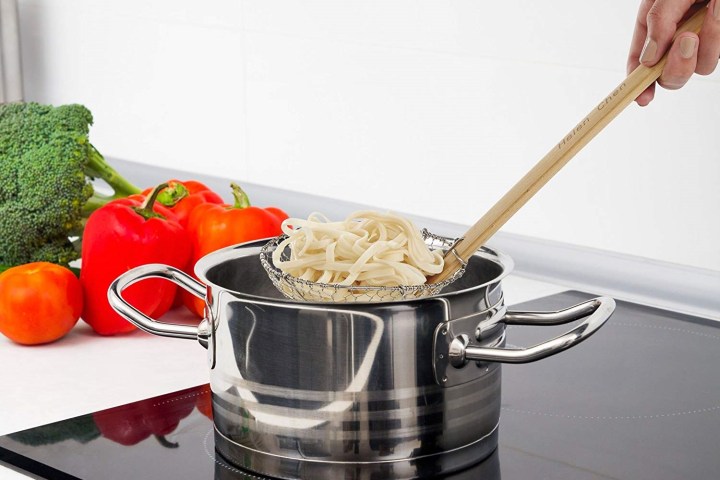 With a bit of a deeper bowl and a gorgeous bamboo handle, the Helen Chen's Asian Kitchen Spider Strainer is a convenient skimmer that helps you remove foods when they are just right, to keep them from overcooking or burning. Featuring a convenient mesh basket, this spoon helps keep your kitchen clean while avoiding splashes or spills. Enjoy perfectly cooked dumplings, ravioli, vegetables, and more with this handy kitchen utensil.
Westmark Germany Thermoplastic Skimmer
Best nonstick skimmer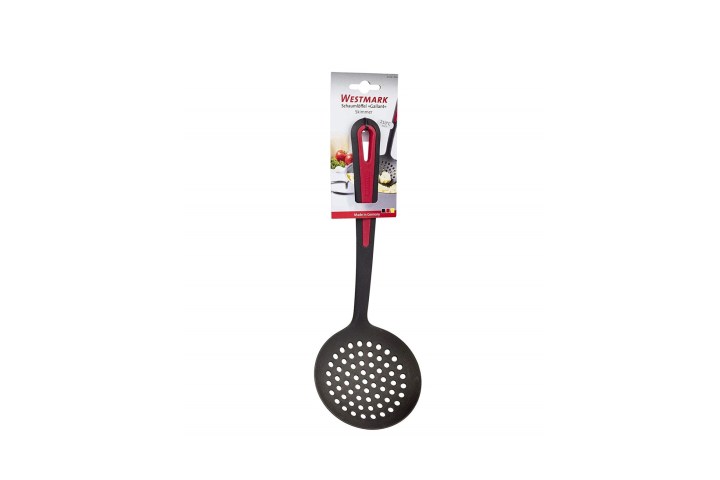 The Westmark Germany Skimmer is made from heat resistant, nonstick polyamide material to safely scoop foods and avoid sticky messes. Keep your delicate dishes intact and also protect your hands with this spoon's thermoplastic elastomeric handle that is ergonomic and comfortable to handle. This modern tool is an excellent addition to any kitchen and a helpful utensil for all cooks.
Home chefs who know their cooking tools love the convenience of a skimmer. This versatile utensil assists in boiling, frying, simmering, stewing and many more cooking methods that help keep your menu varied and delicious. With the skimmer spoons on our list, you can dare to experiment in the kitchen and enjoy new recipes that your friends and family are sure to love.
Editors' Recommendations