Little details can make a huge difference. Boost your confidence in the kitchen and serve your creations in style with the elegance and grace of a ramekin. Before you know it, you'll be thinking of recipes and dishes just to be able to use this beautiful dish.
From a perfectly browned crème brûlée to a tantalizing and cheesy onion soup, a ramekin is the perfect dish to serve mouth-watering meals that look like they came out of a recipe book. Impress your guests with any of the ramekins on our list and create like a professional chef with these stackable dishes that are easy to store and always look great. Let's take a look at our favorites.
Bellemain Porcelain Ramekins
Best ramekins overall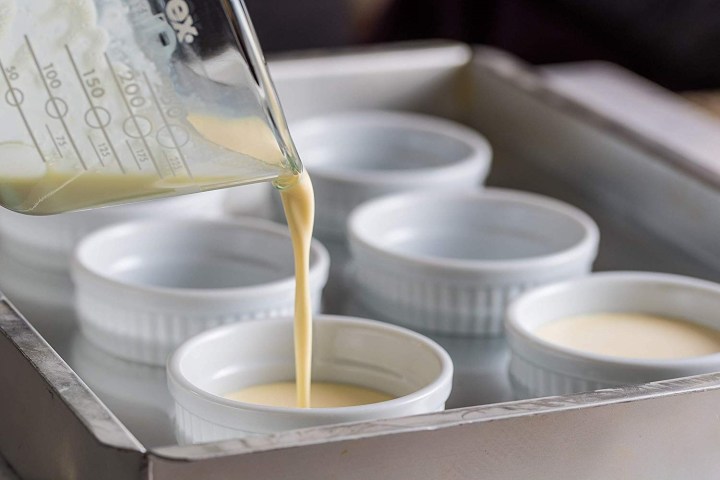 Bellemain offers a complete set of six 10-oz, white porcelain ramekins that are perfect for serving desserts, souffles or appetizers. These classic dishes will complete your dishware and safely resist scratches, chips or cracks for maximum durability. You will love the way your dishes and appetizers look along with the convenience of stacking these up when you are ready to put them away.
Sweese Porcelain Ramekins
Best colorful ramekins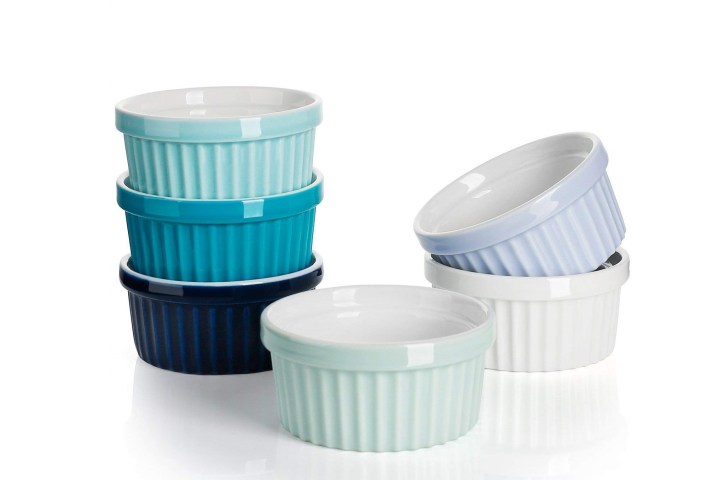 Give your table a splash of color with these perfectly sized ramekins from Sweese. Enhance the appearance of your desserts and make dishes more fun to eat thanks to these six 4-oz ramekins in assorted colors.
Norpro Porcelain Ramekins
Most versatile ramekins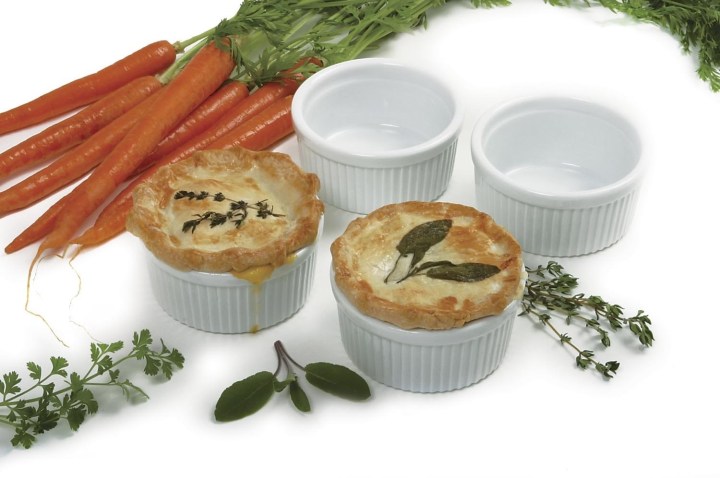 Norpro's Porcelain Ramekins are the perfect size for serving medium portions of your favorite foods. Not too big, but not too small either. Give your friends and family delicious custards, puddings, cobblers and more in a beautiful ramekin that will satisfy their appetite while looking stunning. They are dishwasher, oven, freezer and microwave safe for your maximum convenience.
Let your kitchen creations shine and surprise everyone by serving your foods in a lovely set of ramekins. The products on our list are well-made, durable and versatile for you to find the perfect one for everyday use or your next family gathering.
Editors' Recommendations