Microwaves weren't created as a solution to heat up leftovers. Take full advantage of everything this powerful oven can do with the use of microwave cookware. These kitchen accessories are the perfect solution for you to make easy and delicious meals in no time.
Contrary to popular belief, microwave cooking doesn't mean that your foods will taste bland or that they have to come out of a box. By using specialized cookware, you can cook faster, healthier, and yummier meals than you ever imagined — without ever having to touch the stove or the oven. Take full advantage of modern technology to make a variety of foods with bold and exciting flavors. Any meal or snack can be easy and fun to make with the microwave cookware on our list.
Joseph Joseph M-Cuisine Microwave Cooking Set
Best microwave cooking set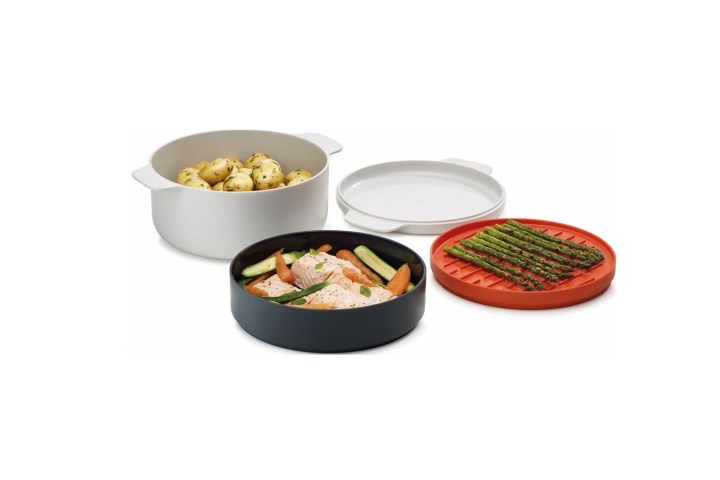 If you want to cook everything from a single meal to a full feast with only your microwave, the Joseph Joseph M-Cuisine Cooking Set is the right collection of cookware for you. The four interchangeable pieces ensure all the different components of your menu are ready at the same time. The set includes a main cooking compartment, steamer basket, griddle, and a reversible lid that doubles as a base for a single component or standalone plate.
Salbree Microwave Popcorn Popper
Best for popcorn
One of the most useful and fun microwave utensils is the Salbree Microwave Popcorn Popper. Made with silicone, it allows you to pop your own corn kernels in the microwave without the health risks associated with one-time-use bags with a harmful chemical coating. It requires no oil, so you can eat as many loads of popcorn without fear of the extra calories. It is BPA free and with special handles for safe handling out of the microwave.
Sistema Microwave Breakfast Bowl
Best for breakfast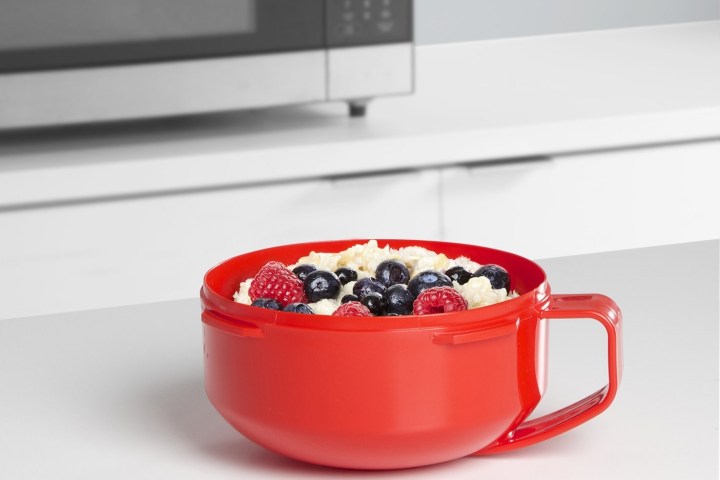 When morning become hectic and you need to get kids and loved ones out the door quickly and with a full belly, the Sistema Microwave Breakfast Bowl is your best ally. It's a unique system of cooking and serving that makes cooking morning cereals like oatmeal, barley, or wheat a matter of minutes. Made of 100% virgin BPA free plastic, it was designed with a unique vented lid for moisture retention and to avoid that unwanted splatter. For cleaning, place on the dishwasher top rack, and you are good to go.
If the words "cooking from scratch" and "microwave cooking" don't seem to belong in the same sentence, think again. You will be amazed by the variety of delicious meals that you can create with microwave cookware. Your dishes will be more enjoyable, fun, and easier to make once you start making the most of your microwave. The microwave cookware on our list will bring a whole new life to both your meals and your microwave oven.
Editors' Recommendations