Originated in India, this deep frying pan has become a very popular cooking tool around the world for its versatility and ability to lock-in flavors thanks to the high walls and flat bottom on modern versions. Add a new level of traditional world cuisine to your cooking with the different Kadai pans we rounded up for you.
Once you have chosen the perfect Kadai pan from our suggestions, you'll be cooking the most delicious pakoras in no time. Make sure you take into consideration the type of stove you will be using, the number of portions you want to prepare and the type of food you will be making. For deep-fry enthusiasts, these Kadai pans will prove a great investment.
Hawkins Futura Non-Stick Kadhai Pan
Best Overall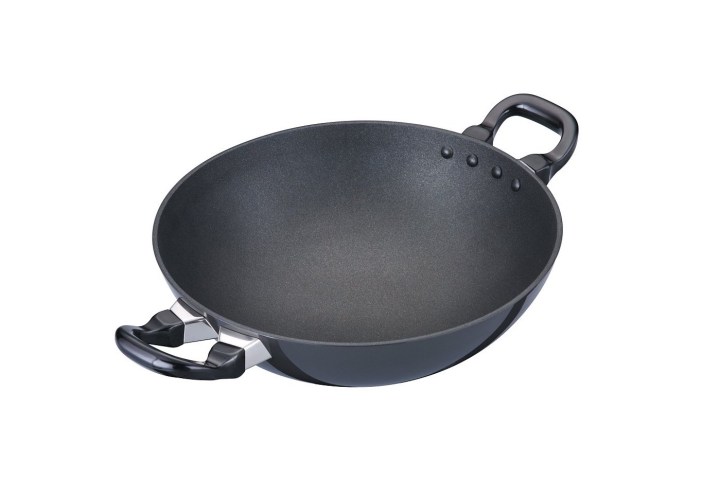 Made with a unique patented process, the Hawkins Futura Non-Stick Kadhai Deep-Fry Pan is the standard when it comes to modern manufacturing of a timeless classic. For the chef that likes the convenience of high-quality non-stick coating and quality materials, this Kadai will perform at restaurant-level professional environments as well as in the smallest of home kitchens. Ideal for deep frying meat, poultry, and traditional samosa cooking.
Futura Flat Bottom Kadhai with Lid
Best For Induction Stoves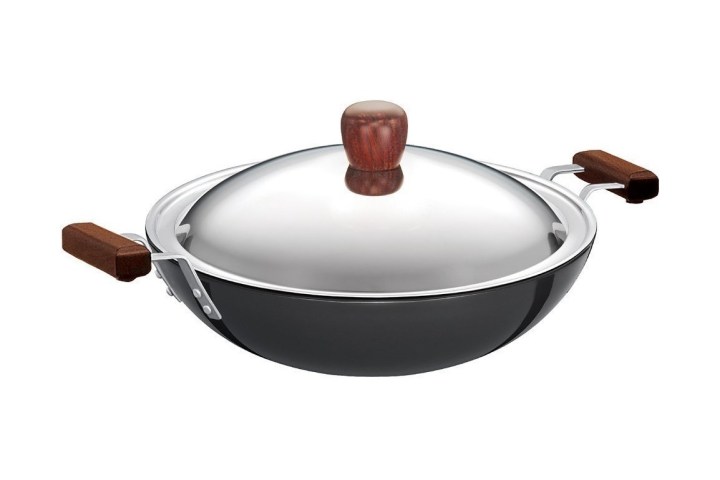 If you prepare food on an induction cooktop, the Futura Flat Bottom Kadhai with Lid is the best companion if you need to make every inch of your cooking space count. The specially designed flat bottom is perfect for stability, effective heat distribution and is made with top quality, hard-anodized metal. The stainless steel lid seals the flavors in and the rosewood handles allow for safe handling. The larger capacity of the pan makes it perfect for family cooking.
Vinod Pearl Hard Anodised Kadai with Lid
Best Value
Learning how to cook the staples of Indian cuisine is easy and accessible with the Vinod Pearl Hard Anodised Kadai with Lid. This pan is a world-class piece of kitchenware at an affordable price. Get all the value you can with this long-lasting Kadai that will be your trusty cauldron during countless hours of deep-frying your new favorite recipes.
A traditional Indian Kadai or as it is traditionally spelled, karahi, is designed to keep the juices of meats in for a tender and flavorful dish. Sometimes compared to the wok, this frying pan will be a versatile cooking tool for making noodles, stir-fry plates and exotic finger foods. Choose your favorite from our curated list and start crafting your own Indian-inspired creations.
In the meantime, check out our list of the best baguette pans you can find in the market.
Editors' Recommendations