Although traditionally used for baking, the jelly roll pan has been used to create many savory delicatessens. From oven-frying to making a breakfast scramble for a crowd, this specialty kitchenware will sure be your new favorite. Find your perfect match with this great products.
From roasting nuts to broiling bacon asparagus, jelly roll pans are a very useful tool. This smaller type of baking sheet will prove itself a trusty pan time after time. Cook the most elaborate rolled deserts for your guests with our high-quality suggestions.
OXO Good Grips Jelly Roll Pan
Best jelly roll pan overall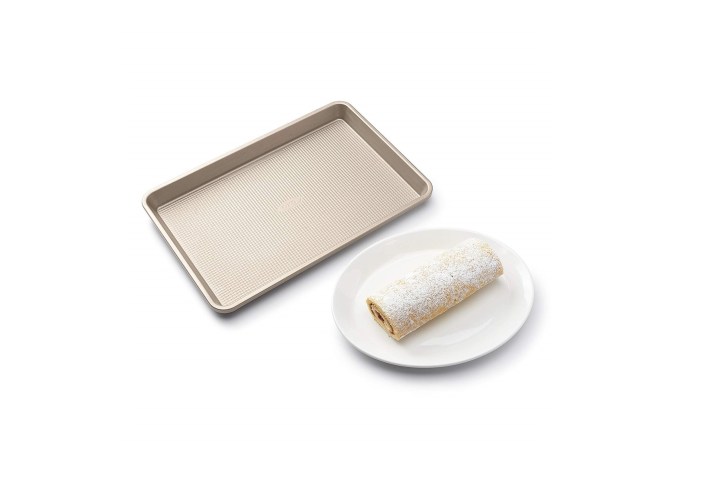 The OXO Good Grips Non-Stick Pro Jelly Roll Pan is the gold standard when it comes to quality and durability. Heavy-gauge aluminized steel creates superior heat distribution and makes sure there are no hot spots that can ruin your baked goods. A micro-texture enhances the non-stick effect for an easy release of food after cooking.
USA Pan Jelly Roll Pan
Best value jelly roll pan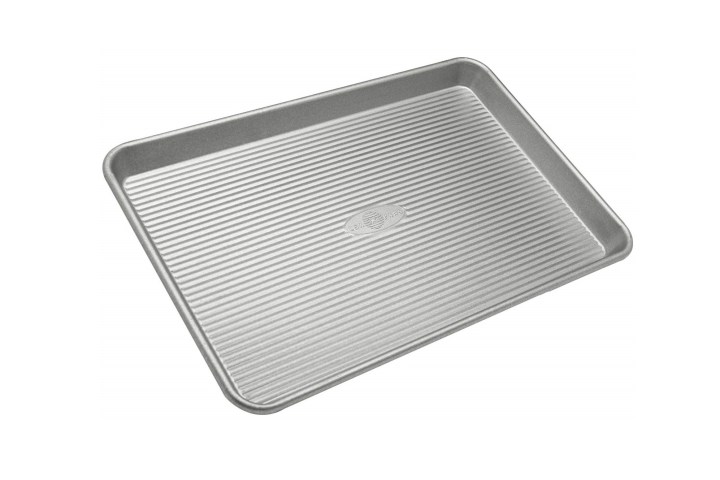 The USA Pan Jelly Roll Pan is a versatile product that never fails. Use this heavy-gauge sheet pan to make cookies, roast veggies or bake cakes. With high-end features such as corrugated surface and nonstick Americoat coating, this commercial-grade pan is one of the best investments you can make.
USA Pan Baking Pan and Cooling Rack
Best with a rack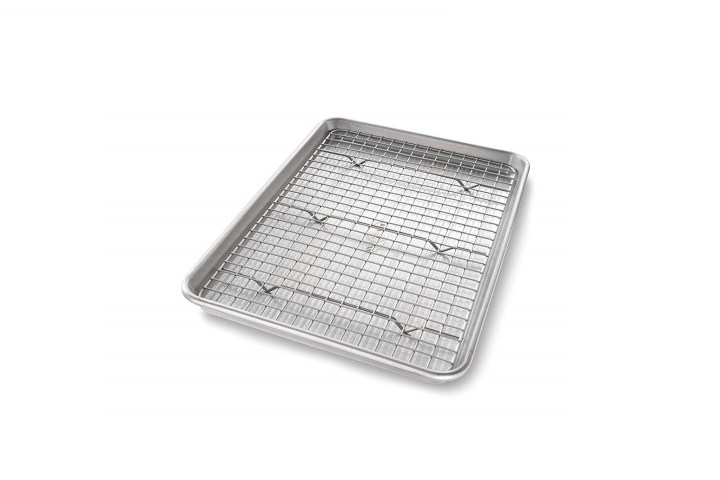 One of the most convenient options, the USA Pan Jelly Roll Baking Pan and Cooling Rack is a great bundled solution to get your baking started in no time. Quality construction with Americoat, a patented American made silicone coating, makes this pan a kitchen favorite with super easy cleanup and stackable storage.
Jelly roll pans are some of the most versatile tools that you can add to your kitchen. You will be amazed by all of the new creations that this simple pan will inspire you to make. With the jelly roll pans on our list, you will roast, bake and broil just like the professional chefs.
Editors' Recommendations