Ease of use and enjoyment make the hot pot an excellent investment for any home. Dare to experiment with new cooking techniques or discover easy ways to make your go-to dinners with the versatility of a hot pot.
Another reason hot pot is such a popular meal for large groups is because it is so diverse in nature. Its wide range of dipping sauces and variety of healthy ingredients accommodates all tastes and dietary preferences, allowing everyone to enjoy the shabu shabu experience. With the hotpots on our list, you can also make everyday foods such as stew, mac and cheese or salmon to get the most out of this convenient appliance. Let's take a look at our top picks.
Zojirushi Electric Skillet
Best hot pot overall
The Zojirushi Electric Skillet is a large hot pot that will satisfy the appetite of all your friends and family. Also ideal for stewing and grilling, this skillet is perfect for homes with small kitchens and limited space. Use the included recipes to test out new cooking methods and create a diversity of dishes.
Aroma Housewares 3-in-1 Super Pot
Most versatile hot pot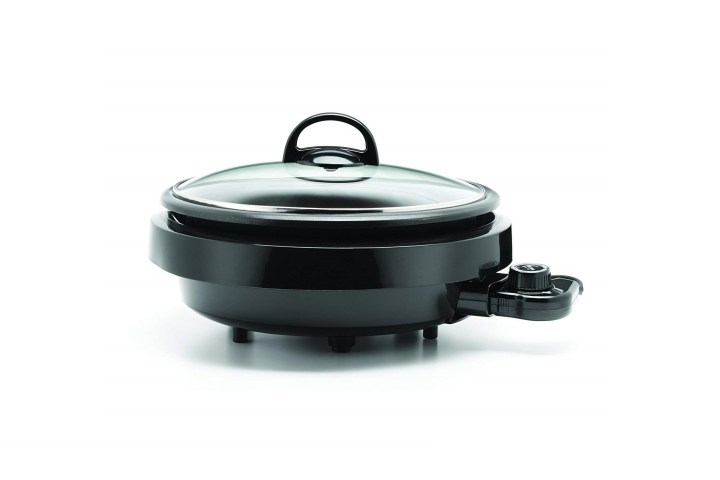 The large grill of the Aroma Housewares Super Pot makes this appliance an essential of every kitchen. This versatile pot can be used to create unforgettable flavors year-round. Make hot pot to stay warm in the winters and grill your favorite meats in the summers for fresh fare that satisfies in any weather.
Sonya Shabu Shabu Hot Pot
Best value hot pot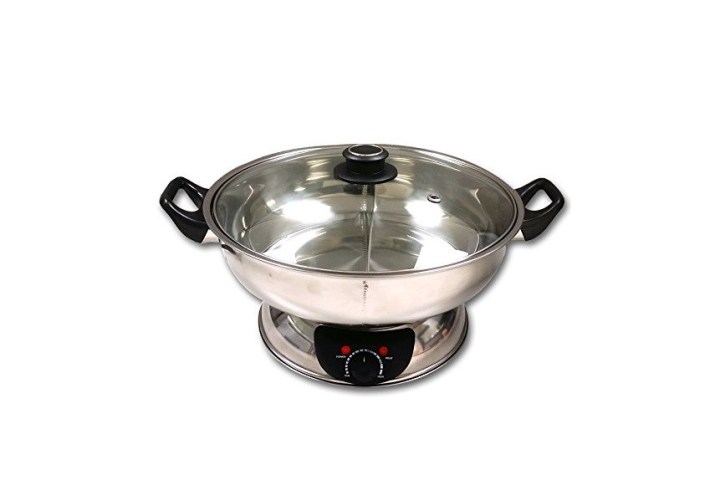 Featuring an internal divider, the Sonya Shabu Shabu is practically two hot pot machines in one. It allows you to create two different flavors at the same time, thus making a convenient solution for busy home chefs with picky eaters.
Savor in the variety of dipping sauces, meats and vegetables that shabu shabu has to offer with your own electric hot pot at home. With the items on our list, you can have your friends over or cook a feast for one and bask in the experience of this Asian favorite.
Editors' Recommendations