One of the most flexible dishes there to make, bibimbap's preparation can range from a Korean soup bowl to a re-fried crust rice bowl that concentrates all the flavor, and it's mixed with chosen ingredients. Having the right Korean stone bowl just got much easier with our curated selection.
In order to prepare a proper bowl of traditional bibimbap, you need two things: Gochujang sauce and the right stone cooking ware. Pickled cucumbers, a fried egg, and a citrus-based soy sauce are a must for some. We love this amazing dish so much that we put together a complete guide with all the best Korean stone bowls for you foodies out there.
Crazy Korean Cooking Stone Dolsot
Best dolsot overall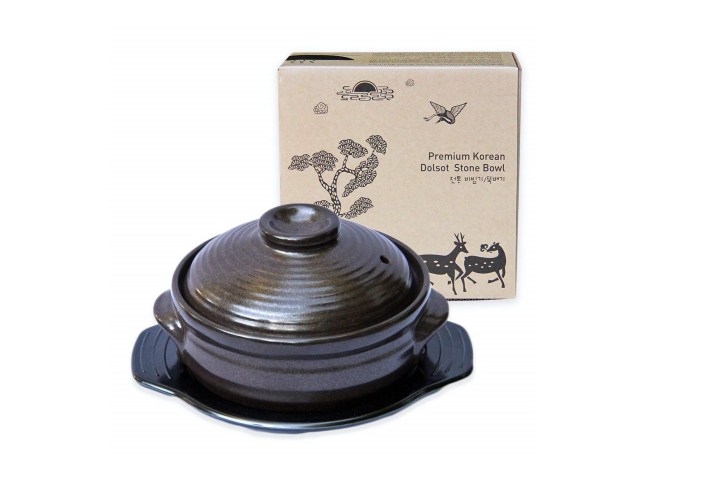 If you are looking for a superior and modern alternative to serve a large group, the Crazy Korean Cooking Stone Dolsot is made with premium ceramic and has an unparalleled thermal resistance. Large enough for six servings, this versatile bowl includes a snug-fit lid and is safe to use with an open flame, coil, glass top, broiler, oven, and microwave.
KoreArtStory Dolsot
Best looking dolsot
Who said that performance and beauty can't coexist in a stone bowl? The KoreArtStory Dolsot comes with a heat-resistant saucer and features a stainless-steel accent around the rim that makes it a head-turner in every Korean soup shop in town. The wooden plate was carbonized twice, which prevents warping to remain rock solid.
Angoo Premium Ceramic Dolsot
Best value dolsot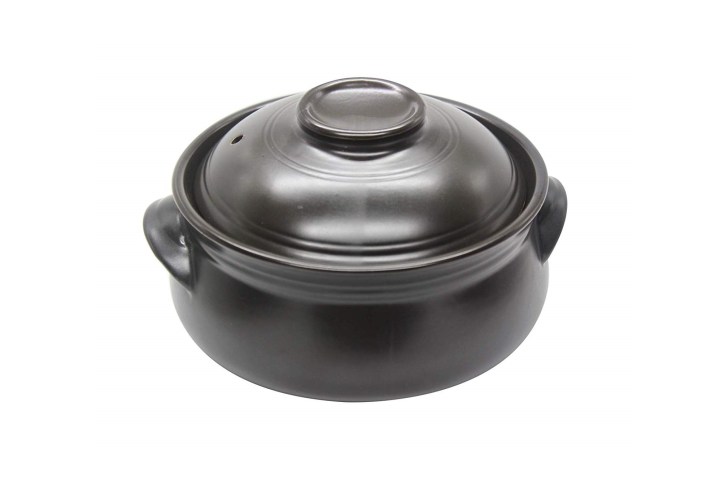 For those looking for an entry-level but quality option, the Angoo Premium Ceramic Dolsot is a great choice. It includes a useful lid and is made with high-quality premium ceramic well beyond its price. It's restaurant-quality dinnerware and perfect to serve your sizzling bibimbaps and delicious hot soups.
In Korean, the word "bap" refers to cooked grains, giving origin to the term bibimbap, which means "mixed rice" or "mixed meal," and "bap" is also used in a general sense to mean meals. Mix your own ingredients in one of our suggested bowls and grub the night away!
Editors' Recommendations