When you're worried about the spreading of diseases or need to clean up messes as fast as possible, disinfecting wipes are your portable and easy solution. Use them with the confidence that you are protecting yourself and others from bacteria and germs that cause unwanted contamination.
When you need to clean quickly and don't have time for extra steps, disinfecting wipes are a fantastic solution. These cleaning products are also great to take with you, to wipe surfaces clean when you're out and about. Avoid catching colds or the flu from trains, shared computers, or airplane trays. Also use them to keep your car clean and to remove bacteria from your baby's toys. Let's take a look at the most efficient disinfecting wipes that are available on the market.
Clorox Disinfecting Wipes
Best disinfecting wipes overall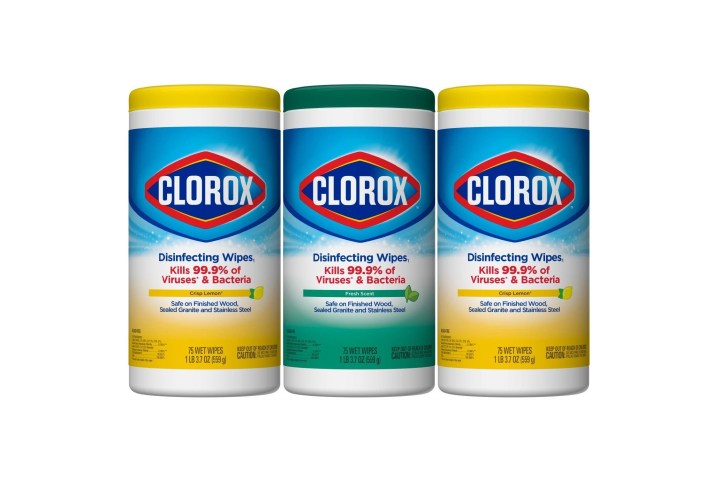 Trust the power of Clorox Disinfecting Wipes to kill 99.99 percent of bacteria and viruses. This powerful product even removes allergens from around your home, so you can breathe more easily and with confidence. This bulk pack of four canisters comes in two different scents, so your space always looks and smells fresh.
Lysol Disinfecting Wipes
Best value disinfecting wipes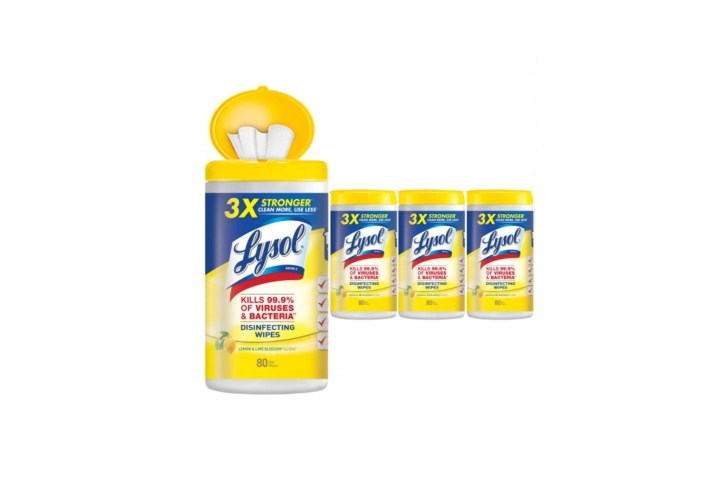 When you have a lot of surfaces to sanitize and constant messes to pick up, the pack of four Lysol Disinfecting Wipes is the only solution to keep up with your cleaning needs. Wipe away 99.99 percent of cold and flu viruses and get rid of 95 percent of allergens with these efficient cleaning wipes that also prevent the growth of mold and mildew.
CaviWipes Towelettes
Best heavy duty disinfecting wipes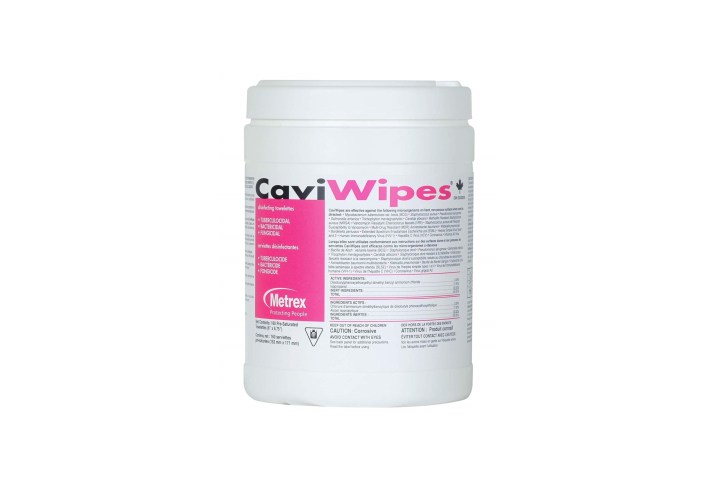 Tuberculosis, salmonella and coronavirus are only a few of the microorganisms that the CaviWipes Towelettes can help you eliminate. These heavy duty, low-alcohol disinfectant towelettes are trusted by professionals. Use them at home to keep your surfaces clean and your family healthy.
When you are on a mission to stop diseases in their tracks, the toss-and-use wipes on our list are there to help. Because they are single use products, these disposable cleaning wipes prevent the spreading of viruses and bacteria to keep you and your loved ones safe.
Editors' Recommendations