When you are craving that artisan taste, you need a comal to bring out the unmistakable aromas of warm corn and the complex, earthy flavors of your tortillas. You'll feel like you've taken a trip south of the border without ever leaving the comfort of your own kitchen.
Comales are versatile kitchen utensils that can do a whole lot more than heating up tortillas. Use them to make French crepes, Indian naan, or Venezuelan arepa and add an international flair to your home cooking. These handy pans can also be used to toast spices and nuts, grill vegetables, or even sear meat. Let's take a look at our favorite comales.
Hawkins Futura Dosa Tava
Best overall
Featuring a durable nonstick coating, the Hawkins Futura heats up quickly and evenly to deliver warm tortillas before you can say, "Por favor." This warming pan will retain its shape and make cooking easier and safer, with its handy stay-cool handle and sturdy rivets. Avoid using metal utensils or harsh cleaning pads, for the best maintenance of your griddle.
Victoria Cast Iron Comal
Best cast iron comal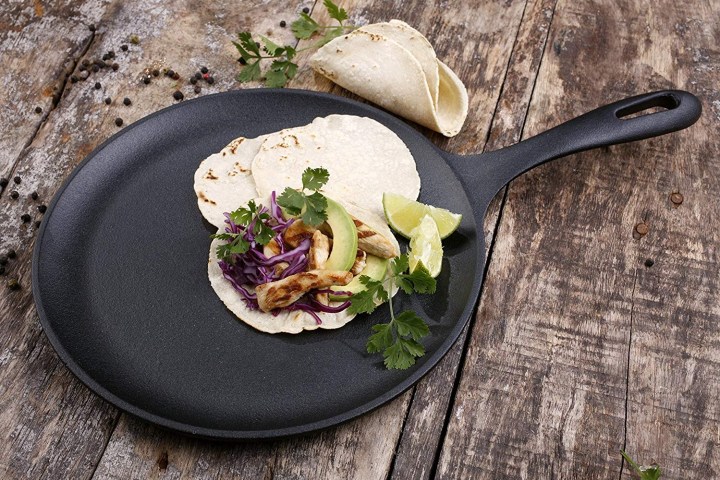 Made in Colombia, the Victoria GDL-186 is an authentic, cast-iron comal with superior durability and heat retention. Your tortillas and empanadas won't stick, thanks to this flat pan's seasoning made with 100% non-GMO flaxseed oil. Use it for serving, cooking, baking, or grilling for top versatility and convenience.
GauchoGrillX Seasoned Comal
Most durable comal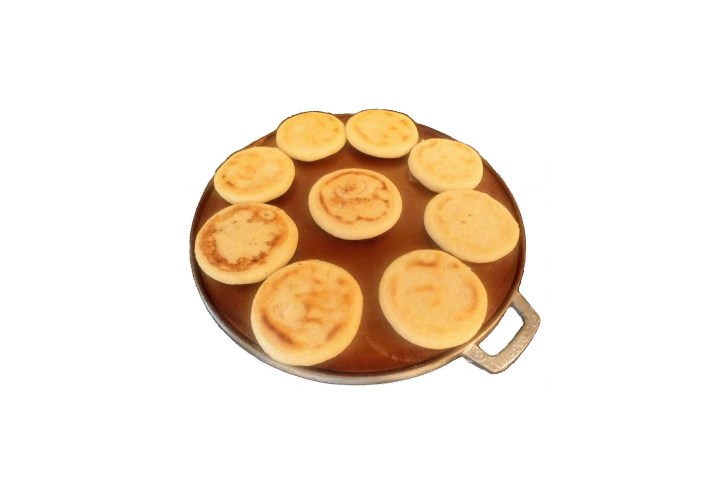 The GauchoGrillX Comal has been designed and made in Venezuela, from the highest-quality aluminum alloy that heats fast and evenly every time. With its polished, smooth surface and organic seasonings, this tortilla warmer offers superior results and durability unlike any other.
Taste the difference that a warming pan can make when you bite into your next taco or polish off a cheesy quesadilla. With the comales on our list, you will savor the homey flavors of sweet corn and fill your kitchen with the delightful aromas of a soft tortilla, fresh off the comal.
Editors' Recommendations