The foundation of any successful food presentation is the chafing dish. Also known as chafers, they are made of a sealed lid, a food pan, a water pan underneath and a frame that holds them all. At the bottom of the rack, the chafing fuel heats the water to create steam to keep the food hot. Find the perfect size, style, and capacity with our quick guide.
The one item that all caterers must have in order to even start a business is a good set of chafing dishes — the most efficient way to keep food warm while being served. One of the earliest culinary inventions, their use reportedly dates back to the 17th century. Thankfully, they've evolved since then and we have compiled the top choices there are available.
TigerChef Steel Chafer with Folding Frame
Best chafing dish overall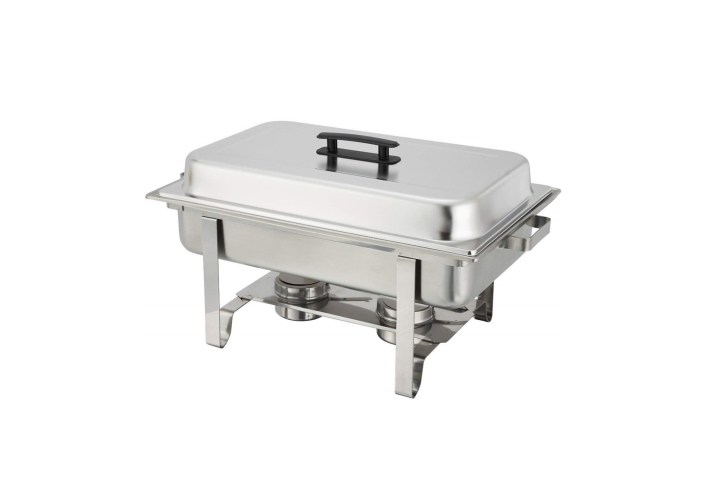 If you are an event planner looking for the best bang for your buck, the TigerChef Steel Chafer with Folding Frame is the work horse of the catering industry. A classic buffet server, this stainless steel chafing dish keeps your food ready while retaining moisture. You can accommodate one full or two half size pans per chafer for menu versatility.
Sterno Products Foldable Buffet Chafing Dish
Best value chafing dish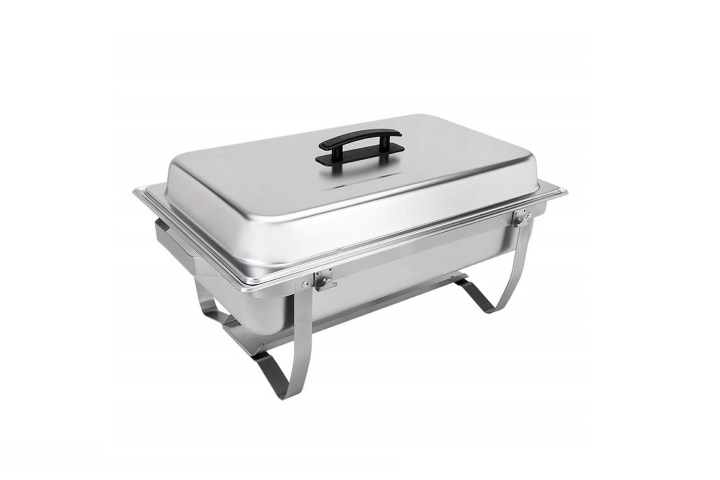 For the food service provider just getting started, the Sterno Products Foldable Buffet Chafing Dish is the entry-level solution that will get your business started. The perfect choice for catering, this full-featured chafer has an 8-quart capacity and a stainless steel construction that is built to last.
Tramontina Pro-Line Chafing Dish
Best heavy duty chafing dish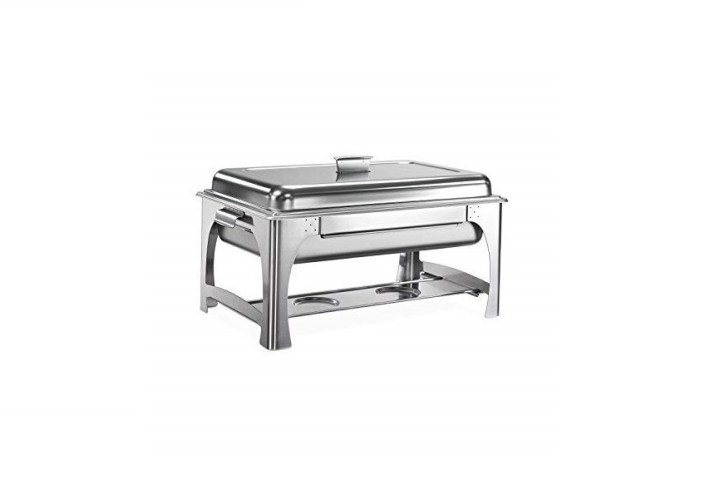 When you are catering several events a week, you need heavy-duty equipment that can keep up with your success. The Tramontina Pro-Line Chafing Dish is the premier chafer in the industry. NSF-certified, the stainless steel food pan is dishwasher safe and works with standard gel and liquid chafing fuels.
Make an impression with your guests and clients by using the best chafing dish for each one of your buffet's offerings. Keeping food at its ideal temperature is the most important aspect of catering meals. There are few things as disappointing as cold food after standing in line to eat.
Editors' Recommendations