One of the reasons casseroles became so popular in modern cooking was the ability to prepare them ahead of time, freeze them and have them ready to go when needed. Just pop them back in the oven, reheat and you have dinner ready in a pinch. They are also a favorite welcoming gift for new parents or recently arrived neighbors. Be a nice member of the welcoming committee and bring that tuna casserole in one of our useful recommendations.
Casseroles are a staple of family cooking. They always manage to gather all the guests at the table. It's impossible not to fall for their comforting creamy and cheesy glory. Whether it be in a glass carrier, slow cooker plate or a good old foil pan, these fan-favorites are always the most popular dish of the picnic once they come out of their casserole carrier. Unleash those flavors into the air and have everyone line up for their share.
Rachael Ray Expandable Casserole Carrier
Best casserole carrier overall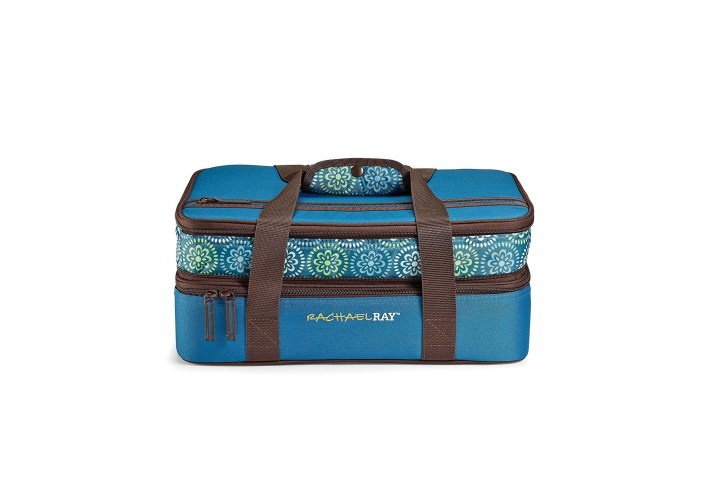 If you want enough space to carry casseroles to share with a big group, the Rachael Ray Expandable Casserole Carrier is a double capacity food lugger that holds two 9-by-13-inch baking dishes. Triple-Tek foam insulation and a Temperfoil lining create superior heat and cold retention to keep food at the desired temperature for hours. The leak-proof inlay protects from any spills or drips.
Mier Insulated Double Casserole Carrier
Best looking casserole carrier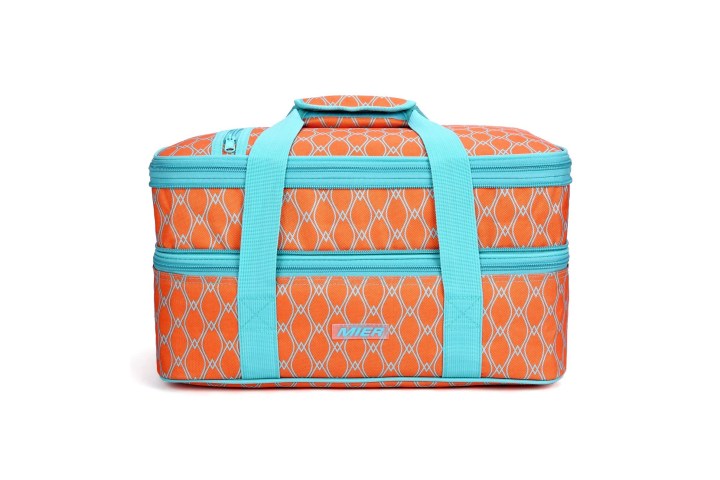 When you need your sense of style to show, the Mier Insulated Double Casserole Carrier is a beautiful thermal lunch tote ideal for beach days, weekend soccer tournaments and company potlucks. Created for the outdoors, this casserole carrier features two expandable compartments with a thick layer of foam insulation that keeps your food hot and ready to serve.
Fancy Panz 2-in-1 Casserole Carrier
Best carrier for foil pans
If you are a big fan of old school cooking, the Fancy Panz 2-in-1 Casserole Carrier is an innovative product designed to transport common, foil pan baked dishes and serve them in style. The best of both worlds, it's an easy-to-carry solution with the budget-friendly convenience of disposable bakeware. Keep your fancy baking plates at home with this pack of two carriers and forget about scrapping off burnt leftovers.
There is great pleasure in feeding others. A homemade casserole prepared with love and care can bring a family or team together. Make sure you don't miss out on sharing your culinary talent with your loved ones. Pick your favorite casserole carrier and let the memory-making begin.
Editors' Recommendations