Chopping vegetables and splitting meat from bones are arduous tasks. With the robust blade of a quality cleaver, you can save valuable time and create great looking dishes in a breeze. Add one to your collection of kitchen tools and you will be amazed by the utility of this knife.
Butcher knives, also known as meat or vegetable cleavers, are large broad-bladed knives that are used for chopping, dicing and slicing. These multi-functional knives are so powerful that they make quick work out of cutting tasks that would otherwise take much longer with a different utensil. We've put together a list of our top choices to assist you in the kitchen.
Sky Light Cleaver Knife
Best butcher knife overall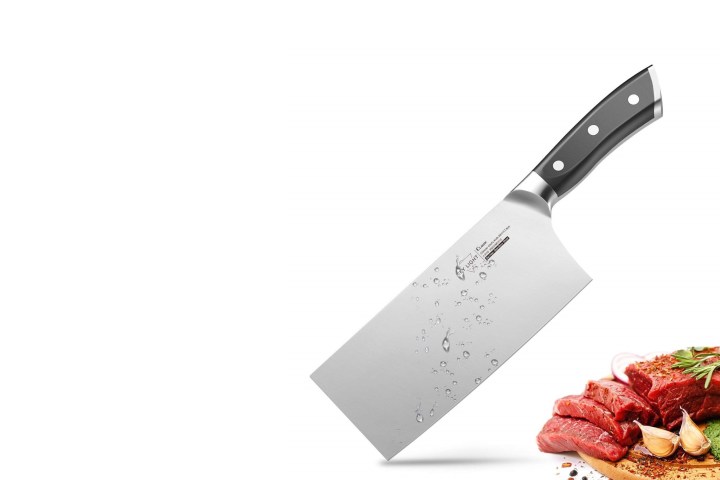 Featuring a high-end forged blade, the Sky Light Cleaver Knife is a powerful butcher's knife made from premium stainless steel. Cook with the precision of a professional chef with this durable knife that provides excellent balance and a secure grip for outstanding performance.
Utopia Kitchen Cleaver Knife
Best budget cleaver
Cut bones, chop veggies and cleave meats with the powerful yet affordable Utopia Kitchen Cleaver Knife. This heavy-duty cleaver is made from stainless steel and designed to ease prep work in professional or home kitchens. Its stamped blade cuts with smoothness and precision, while its comfortable handle helps keep you safe.
Dalstrong Butcher's Breaking Knife
Best breaking knife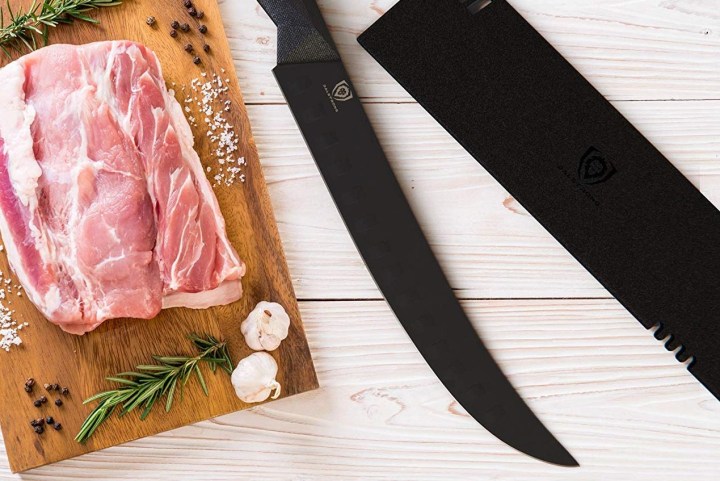 Coated in black titanium nitride, the Dalstrong Butcher's Breaking Knife is a sleek and modern kitchen tool for the powerful chef in you. This high-performance knife is designed with a curved blade to provide greater leverage and help you cut through cartilage and small bones.
Using the right knife in the kitchen is essential for any home chef. A butcher's knife is a utensil that can save you much time and frustration while chopping meats and vegetables. The cleavers on our list feature some of the best out there to help you tackle those challenging jobs with ease and create dishes with beautifully cut ingredients.
Editors' Recommendations