Using the right knife allows you to cut meats evenly and create the right texture for your dishes. With the correct boning knife, you can safely remove bones from all types of meat and make the right cut with confidence.
Because they are intended to cut through tissue and remove meat from the bone, choosing the best boning knife depends on the type of meat that you will be handling. Curved blades are designed to make long, clean strokes while straight blades slice and sculpt. Thin and flexible blades are ideal for intricate jobs, while stiff and broad blades do a better job of cutting tougher pieces of meat. Let's take a look at our favorites to help you debone like a pro.
Victorinox Swiss Army Boning Knife
Best boning knife overall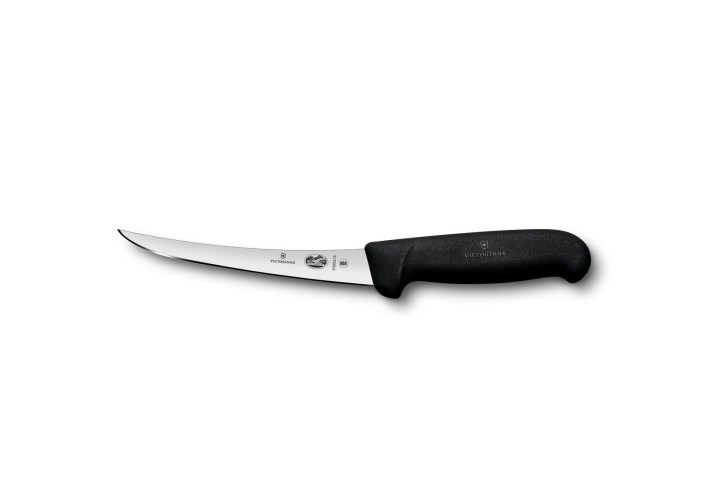 With a curved semi-stiff blade, the Victorinox Swiss Army Boning Knife is the perfect tool to remove bones from thick and delicate pieces of meat. Its medium rigidity gives chefs the right amount of blade strength to work with a variety of meats and create versatile cuts.
Mercer Culinary Millennia Boning Knife
Best budget boning knife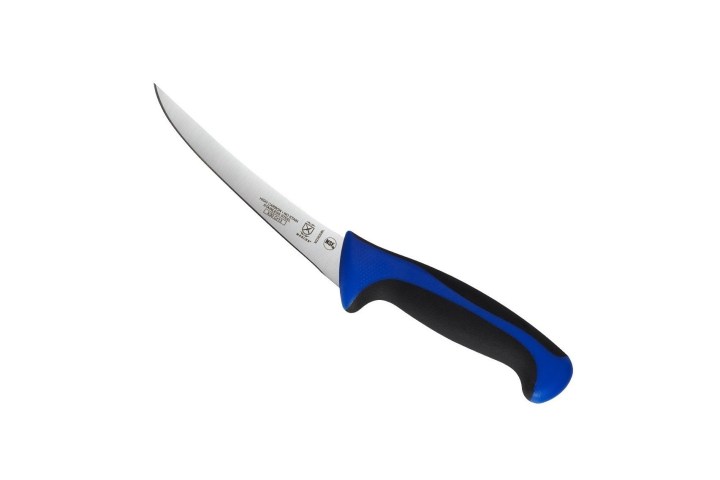 At an affordable price point, the Mercer Culinary Millennia Boning Knife features a curved blade that makes large as well as delicate cuts. Its synthetic, hard plastic handle provides comfort and safety to ensure grip and durability.
Zelite Infinity Boning Knife
Most durable boning knife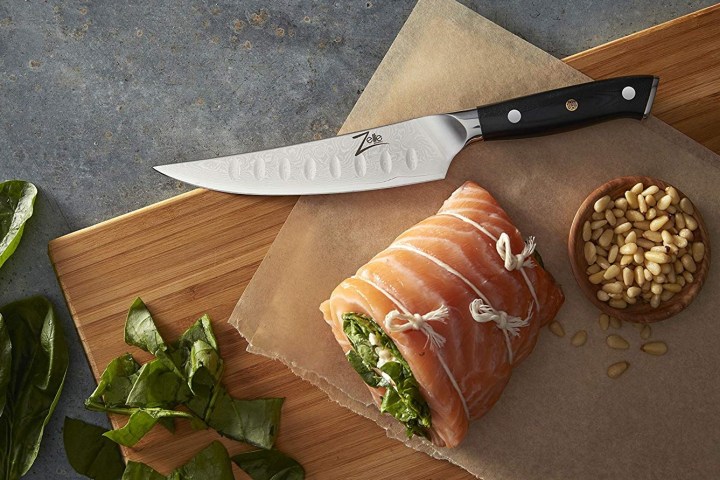 Broad and curved, the Zelite Infinity Boning Knife cuts smoothly through thick sections of meat with great range of movement. Its curved blade offers precision and maximum sharpness, featuring rust-resistant Damascus steel that is both robust and durable.
Choosing the correct boning knife is a matter of understanding how blades are designed and what each feature is intended to do. The knives on our list are varied in price and characteristics to help you find the right one for your meats, so you can safely and confidently get the results that you're looking for.
Editors' Recommendations