Buffets can be tricky because not everyone eats at the same time and, since the food is served over a period of time, it can overdry. Bain marie is an excellent method to keep the food warm while retaining its moisture and all of the delicious flavors.
Though often confused with a double boiler, bain marie refers to a container that is placed into boiling water to create moist dishes that are cooked slowly. A double boiler, on the other hand, is a pan that consists of two parts and cooks food with the steam that rises from the bottom pan. Let's take a look at our favorite bain maries for you to use at your next event or to make the most delicious recipes you've always wanted to try.
SYBO Stainless Steel Bain Marie
Best overall
Buffets are a convenient solution when you need to feed large groups but, to please all of your diners, you need to keep the food warm and tasting delicious. The SYBO Stainless Steel Bain Marie is a stainless steel, commercial grade piece of equipment that can be used at home or at larger events to maintain your food's temperature for long periods of time.
Winco Bain Marie
Best small bain marie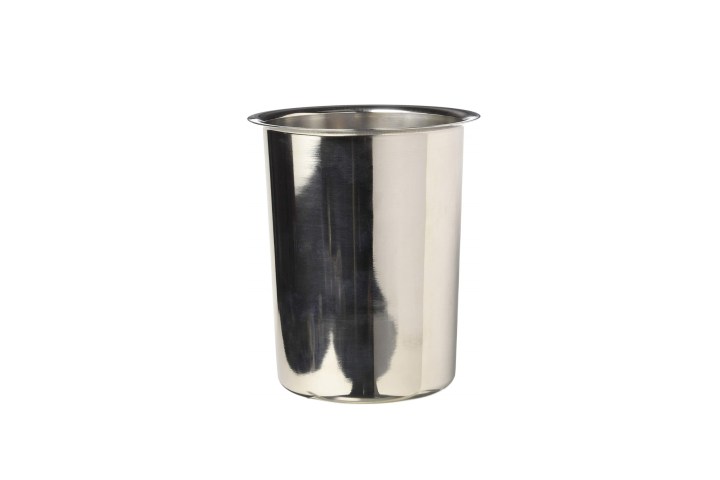 Create your favorite bain marie recipes at home with the right equipment. The Winco Bain Marie is a 1.25 quart container made from stainless steel that will slowly cook your custards or eggs to perfection.
Beka Cookware Bain Marie
Best value bain marie
With this Beka Cookware Bain Marie, you can try your hand at delicately melting chocolate to dip fruit in. This 6.5-inch contemporary double boiler is perfect for impromptu romantic desserts, cooking baby food, or simply heating up milk without worrying about burning or boiling over.
Bain marie can be a tricky cooking technique that, while seemingly simple, works best with the right equipment. When done well, bain marie retains the moisture of your dishes and keeps your food warm for long periods of time without burning or over drying. With the products on our list, you are sure to please your party guests with an unforgettable buffet. You can also create delicious bain marie recipes in the comfort of your own home.
Editors' Recommendations