Searching for ways to motivate or inspire can be difficult in trying times. Perhaps a piece of inspirational wall art in plain view can be an answer. Consider these inspirational wall art options when undergoing such a search.
Do famous sayings or religious figures inspire or empower you? If so, illustrating one or the other with wall art is a good idea in a well-used room. Peruse these pieces of wall art as top inspirational options.
Creative Products Wood Wall Art
Best overall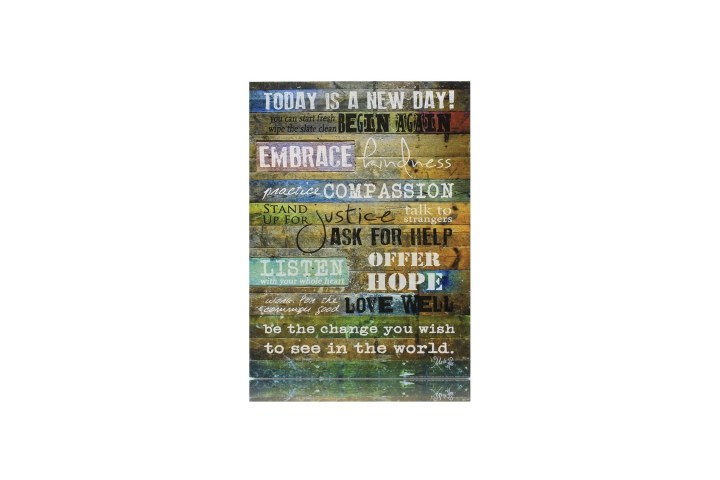 A top-ranking piece of inspirational wall art is one that offers a host of motivating messages. Creative Products' Today is a New Day Wall Art offers more than a dozen words and sayings expressing hope, change, love, renewal, and compassion.
L & O Goods Motivational Posters
Best for teachers and students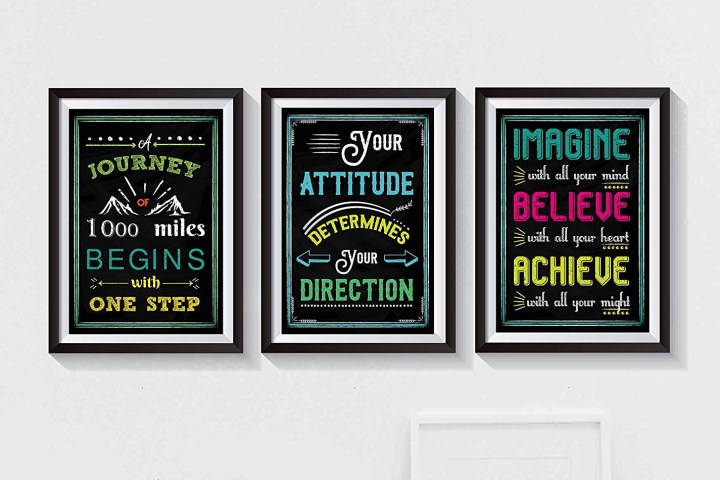 Inspirational art can help in places other than a home, such as a classroom or office. A great way to inspire teachers and students is L & O Goods' Motivational Posters for Classroom and Office Decorations. The bright and colorful chalkboard-style motivational posters include 10 designs with inspirational quotes for both kids and adults.
Pinetree Art Canvas Wall Art
Best wood inspirational wall art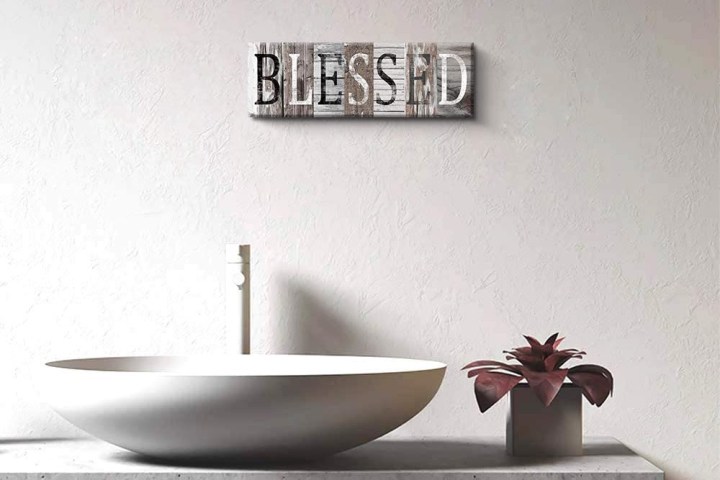 Wood is a plain but simple choice as the basis for inspirational wall art — as is such the simple but highly motivating word "blessed." Combine the two and you have Pinetree Art's Blessed Sign Canvas Wall Art Decor, a top wood option among today's inspirational wall art.
We all need motivation and inspiration to help us carry on with our daily lives. Ponder these pieces of inspirational wall art to gain that assistance in a home, classroom, or office.
Editors' Recommendations