If you are anything like us, you love checking out how other people have decorated their bathrooms. Do they have a fancy mirror? What materials are the accessories and hardware made of? What ideas can you steal to use in your own bathroom?
All of these are valid thoughts. But if you don't want to snoop, we can help you out. Instead of seeing what kind of elegant bathroom sets your friends are working with, let's go over what items you should go crazy for and which ones you might want to check the price tag on.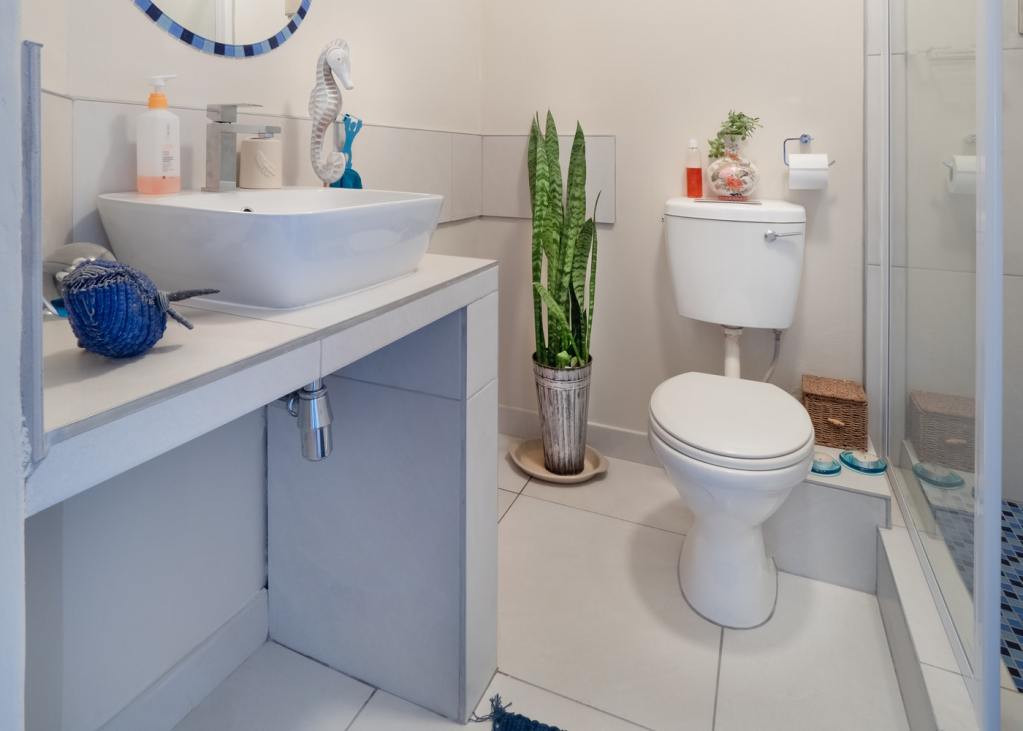 Mirror, mirror
We say spend a little bit more. Mirrors are just expensive, and that's all there is to it. Even those little, tiny squares from Target are still at least $20. A normal-sized mirror for your bathroom is going to cost you at least $60, with some of the nicer ones going up to $500+.
So what should you pay? In this case, we want you to loosen the strings a bit. Why? Because in the bathroom, there is nothing more annoying than getting out and having to wipe your mirror clean so you can see yourself.
Look for the anti-fog section of whatever store you go to. Target has a few, and we like the look of this Frameless Dimmable LED Wall Mirror with Anti Fog Glass. It comes in a few different shapes and is perfect for steamy bathroom situations.
Toiletry holders
We say to slow your roll on the fancy set. Things to hold your toothbrush, soap, q-tips, etc., go as cheap as you want. These kinds of items are used a lot, and they get banged around and beat up. Everyone uses them, and some people in your household might not put things back properly. No one wants to spend a ton of money on a fancy toothbrush holder just to have their kids throw their unrinsed, toothpastey toothbrush in it. We know, gross.
These are kinds of items where you can shave a few bucks off. If you don't use bar soap, why get the holder? You can walk into your local hardware store and find individual pieces for reasonable prices. But, if you do need the whole set, this 4-Piece Set in Bamboo is perfect.
The throne
Please get a nicer toilet. We aren't telling you to get a Japanese toilet that you'll never learn how to use, but get one that costs more than $80. Things like a heated seat and water-saving technology are a must. Don't spend $500+ on a toilet that opens up when you walk into the room. You can do that yourself.
You want to make sure it will handle any situation but won't start constantly running water in a few months. This is one of those you-get-what-you-pay-for items, and we don't want you to pay in the form of having to call a plumber right after you buy one. Spend a bit more money on a quality toilet.
EAGO 1-Piece Standard Height White Toilet has a few bells and whistles but isn't as crazy expensive as a smart toilet. Perfect if you have kids, this toilet is environmentally friendly and water-saving.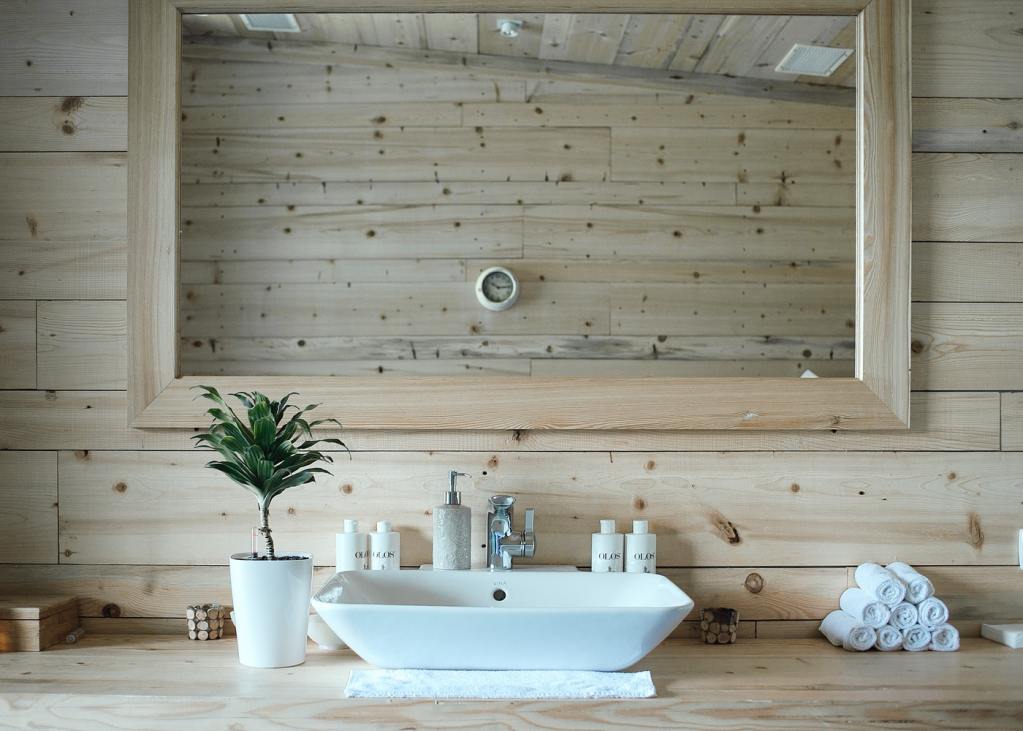 Rain on me
Your showerhead is another area where we say spend the money. Your shower is your oasis. Your safe-haven. Your personal mini-concert hall. You shouldn't get out of it feeling like you didn't even get clean. Go for a metal one since it will carry less harmful bacteria than its plastic counterpart. They will also stay with you a lot longer than before you need to replace it. Most importantly, You want to ensure your shower has great water pressure.
The PULSE High-Pressure Dual Shower Head gets you a high-pressure showerhead and a handheld showerhead in one set. The brushed nickel finish matches any bathroom decor, and we love how easy it is to adjust the spray. Having an extra shower head isn't too shabby either.
Try thinking about designer bathroom set items in this way: If you use it a lot and had to replace it quickly, would you be upset if it cost a lot of money? If yes, then don't go crazy. Like your soap holder. If you use it a lot and wouldn't be replacing it for 10+ years, would you be okay if it cost a lot of money? If no, then go ahead and upgrade. The same way you are going to upgrade your toilet, right?
Remember that whatever upgrades you want to do should bring you happiness. Skip the trends and just do you. After all, you're the one spending time in there.
Editors' Recommendations