If you're looking to get into the spirit of Dia de los Muertos, decorating your home is the way to go. This holiday is all about honoring your ancestors and enjoying quality time with your loved ones. Therefore, decorating for this beautiful holiday is all about coming together as a family and enjoying the vibrancy of life.
What is Dia de los Muertos?
Dia de los Muertos is a Mexican holiday that falls on November 1 each year. Day of the Dead, as it is called in English, dates back to the time of the Aztecs and has been a long-standing holiday to celebrate past loved ones.
On Dia de los Muertos, the veil between the physical world and the spiritual world dissolves, allowing our ancestors to join us in feasting, dancing, and celebrations.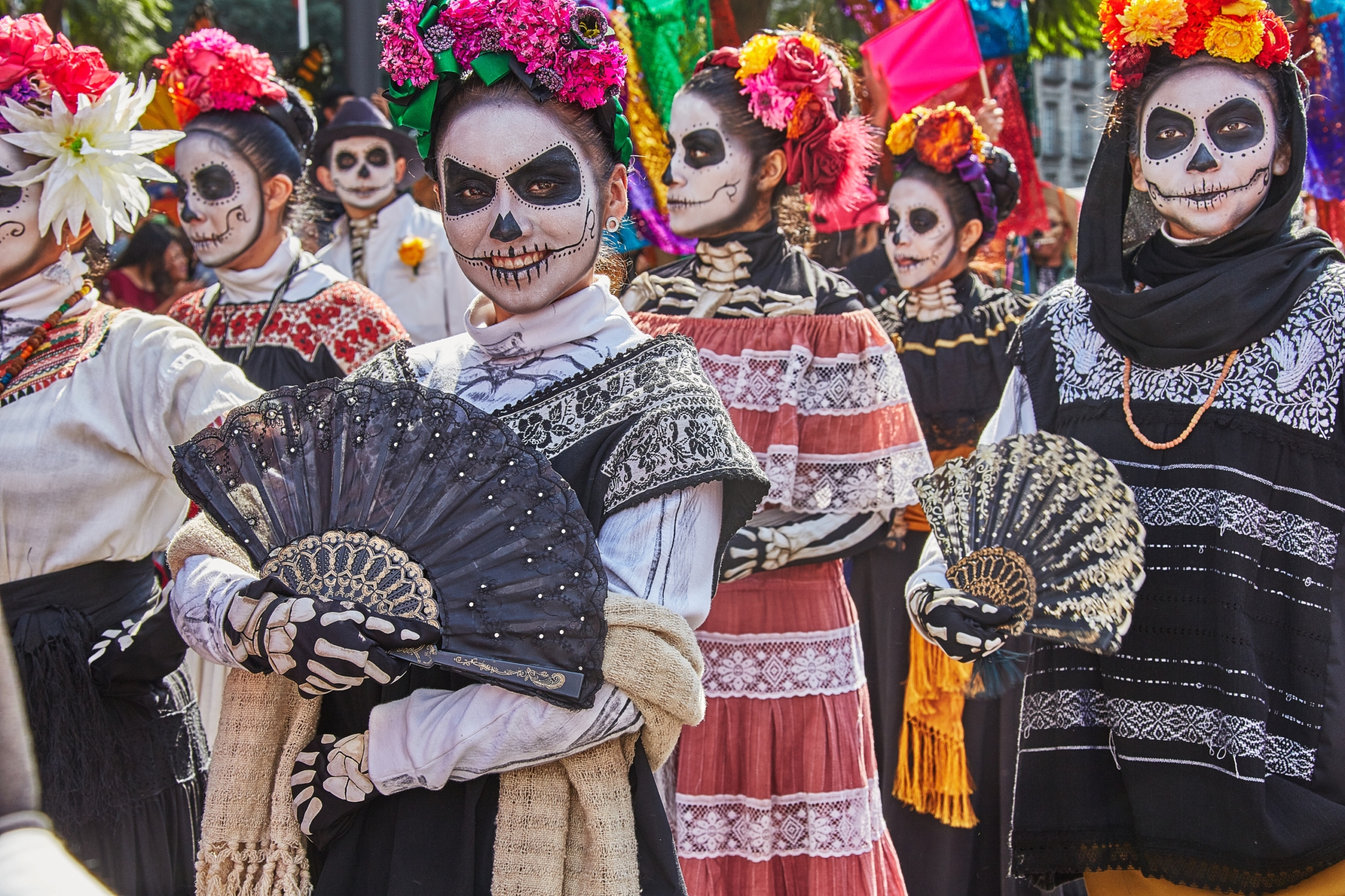 Ofrendas
There are many ways to decorate for this beautiful holiday. What makes Day of the Dead so fascinating is all of the bright colors associated with it. Bright oranges, yellows, pinks, and reds are quite common when decorating for this event.
Ofrendas are one of the best decorations during Dia de los Muertos. These altars often include objects, photos, candles, and offerings that honor our ancestors. The items placed on the ofrenda symbolize essential aspects of our loved ones when they were alive. The objects are personal and represent the connection we hold to our deceased relatives.
Ofrendas are personalized for each family, often including flowers and candles to add warmth and vibrancy to make the spirits of our loved ones feel at home.
If you want to make your own ofrenda for your family, you can follow these steps:
First, find a small table that you can use to build upon your ofrenda. Cover the table in a warmly colored cloth. The most common colors are yellow, orange, or red to symbolize life and mortality.

On top of your table, you can add picture frames of your deceased loved ones and surround the frames with colored candles, flowers (paper and real), plates of food, and small trinkets that hold a deep meaning between you and your relatives.
Ofrendas are a fantastic way to remember and honor the past. Finding and decorating your family's ofrenda is also a great way to bond with one another during this special time.
Sugar skulls
When it comes to Day of the Dead decorations, sugar skulls might be one of the most popular items. Day of the Dead skulls symbolize the connection we have between the living and the deceased. They represent mortality and the presence of our loved ones when the veil dissolves on Dia de los Muertos.
Painting sugar skulls on our faces or decorating sugar cookies with these colorful skulls is a great way to celebrate. There are also recipes for making actual sugar skulls in your home to decorate your ofrenda, tables, and other places in your home.
To make a sugar skull, you'll need meringue powder, sugar, and water. Using special molds to form the skull makes the process much easier. However, the best part is decorating the skull with bright colors once it's hardened enough to hold!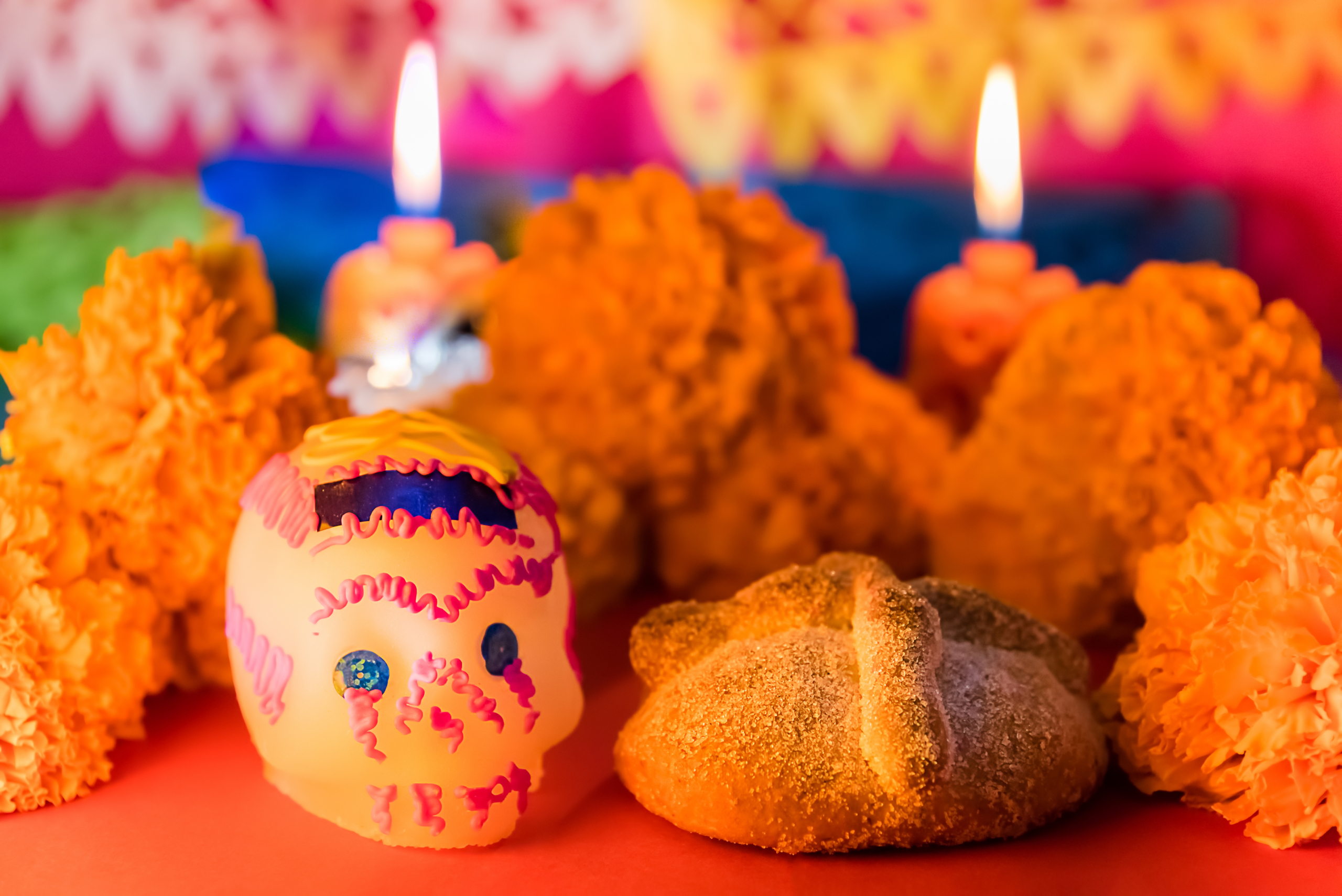 Marigolds
Marigolds are the most common flower used during Dia de los Muertos. Marigolds symbolize the fragility of life and are often used during this holiday. When decorating, add marigolds to your ofrenda or around your home.
Marigolds outside your front door are a wonderful idea for attracting the spirits of your loved ones into your home so that they can celebrate the holiday with you. A common practice is to make a trail of marigold petals to your door or ofrenda so that your loved ones can follow it and find you in time to celebrate for the holiday.
Papercrafts
If you aren't fond of real flowers, you can also make paper flowers from tissue paper. This is a fun activity for families and kids. You can fold the tissue paper into a marigold shape and attach a pipe cleaner.
The great thing about the paper flowers is that they can be any color you like. For Dia de los Muertos, the more color, the better! Fold your flowers and set them around your house for a festive flair. You can also weave them into a vibrant wreath and hang it on your front door.
Another fun papercraft is making Papel Picado banners. Picado banners are colorful banners made of paper with intricate cutouts and designs in them. You can make your own or buy some at your local retail store.
The great thing about making these banners is that you can choose whatever design you want to cut into it. Traditionally, people cut scenes of their past relatives' lives into these banners to share stories of the past with both the living and the dead. But you can always cut your own unique design, too!
Editors' Recommendations