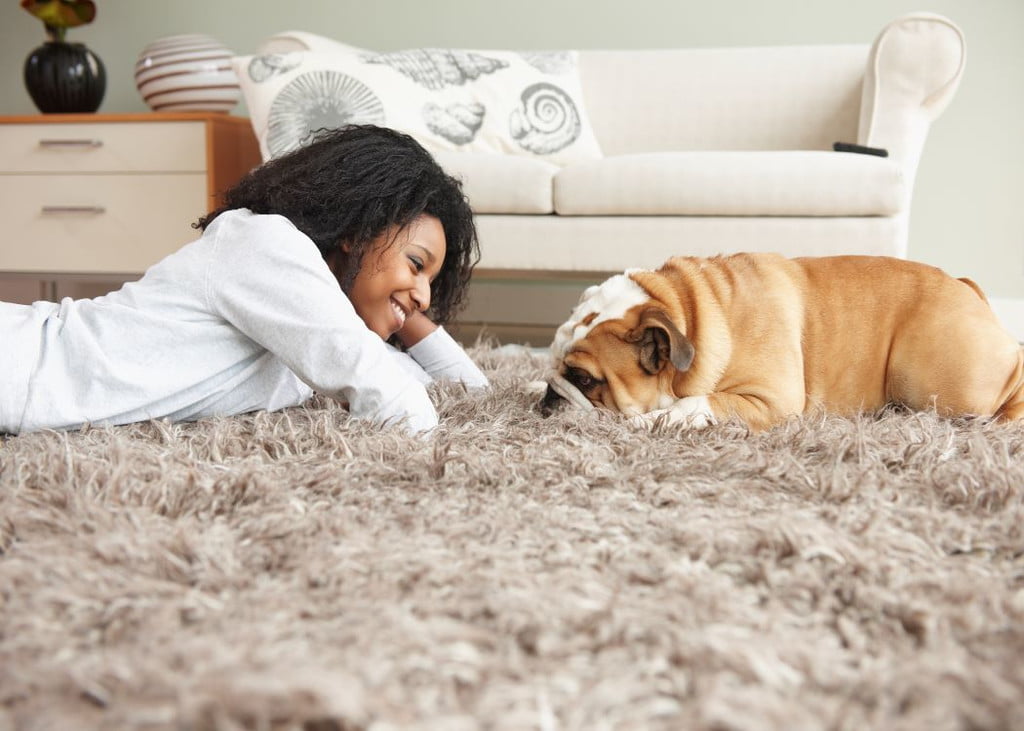 Whether you love them for the way they tie in with your living room decor, their cushy warmth under your feet, or their ability to stifle noise and echoes from your newly renovated bathroom, there's no denying the appeal of the perfect rug. Where can you buy them online for a reasonable price, though? Check out our favorite online rug brands and browse their countless patterns and textures without worrying about breaking the bank. We're sure you'll find something ideal for any space!
Sort through colors, sizes, materials, styles, new arrivals, bestsellers, and more when you shop for rugs on the Boutique Rugs website. You'll certainly have plenty of options to choose from once you enter this well-stocked and impressively varied space. Need help finding just the right rug? Narrow things down a bit by taking advantage of the website's handy categorizations, such as:
Need to fill a large room? Go for a spacious, colorful option like the Bodrum Area Rug, available in several sizes, including a beauty that's 6 feet, 7 inches by 9 feet. Prefer something smaller? Try a 2-by-3-foot rectangle Ringwood Area Rug (made in Turkey) instead. You'll easily match decor with at least one or two colors in the rug. Boutique Rugs offers free shipping on all orders and easy returns within 30 days of purchase.
Aside from a wealth of outdoor furniture, Wayfair has a healthy rug assortment that includes area rugs; bath, kitchen, and stair tread rugs; hallway runners; doormats; outdoor rugs; and youth rugs. When you're ready to begin browsing the site, you'll be able to shop by categories like:
Once you've made your choices, Wayfair offers additional pieces, like non-slip rug pads for placing underneath rugs on hardwood or other slippery surfaces. Be sure to check for sales, too.
If you're susceptible to spills, a washable kitchen rug might be the perfect choice for you. Ruggable prides itself on stain-resistant, water-resistant, machine-washable rugs, available in just about every style, color, size, and pattern you could want. These will easily match bedding or other colors or styles you're combining, too. You'll be dazzled by their categories, which include:
There's a trick to using Ruggable Rugs, which is explained here. It's super easy, though, so no worries! Basically, the rug cover and non-slip rug pad fit together until it's time to wash. Then, they easily come apart. Here's a video demo.
Perfect for a household with littles, Willaby's hand-loomed, machine-washable rugs are all-natural, modern, and non-toxic. Crafted by hand by an Amish family, Willaby rugs are made without the use of electricity, and no shred of fabric is wasted.
With the Willaby rug collection, you'll get soft, subtle, natural colors like snow, goldenrod, root, citrine, sea, moon, and multi-stripe, and you'll likely find these to be the softest rugs you've touched.
Choose from small, medium, runner, and area rug sizes (check the site for detailed sizes), and consider buying a non-slip pad to go underneath your rug (sold separately). All rugs are 3/8-inch thick. While you can machine-wash these rugs (on the delicate cycle, please), we recommend letting them air-dry rather than machine-drying them. Tumble drying on low is acceptable if you must.
When you order, there's a standard three-week wait time. Not sure if you're ready to order? Email them to request a fabric swatch of your preferred color.
Earth-friendly Hook & Loom rugs use no dyes, no chemicals, and no latex in their products. They insist on fair trade policies for their workers and use only eco-cotton (i.e., recycled cotton) and natural, un-dyed wool.
Available in earth tones and shades of gray, the company's wool rugs are offered in loom-hooked, supple woven, thick flatweave, and classic flatweave. The eco-cotton rugs are either loom-hooked, flatweave, or braided.
Scroll through these options to select an un-dyed wool rug, or opt for an eco-cotton rug here. Before deciding on your rug, be sure to look at the following:
Don't forget your non-skid pad for underneath your rugs, too. You'll find these rugs to be durable and created with exemplary craftsmanship. Free shipping is always provided.
These innovative rug makers are sure to exceed your expectations once you start browsing their sites. We're pretty sure you'll find every color, style, and size available, as well as the right look for any room you're decorating. Easy to order online and very reasonably priced, we're certain these rug brands hold something for everyone.