Hammer drills can be versatile. Some models enable the impact mechanism to be turned off so they can be used as a conventional drill to perform such tasks as screwdriving. These hammer drills are not only versatile, but they're solid performers and low-cost options.
Also called a percussion drill or impact drill, a hammer drill is a highly useful power tool when drilling into hard materials. If you're seeking a good hammer drill to suit your tough-surface drilling needs, take a gander at these high-performance and affordable models.
Makita Brushless Cordless Hammer Drill
Best hammer drill overall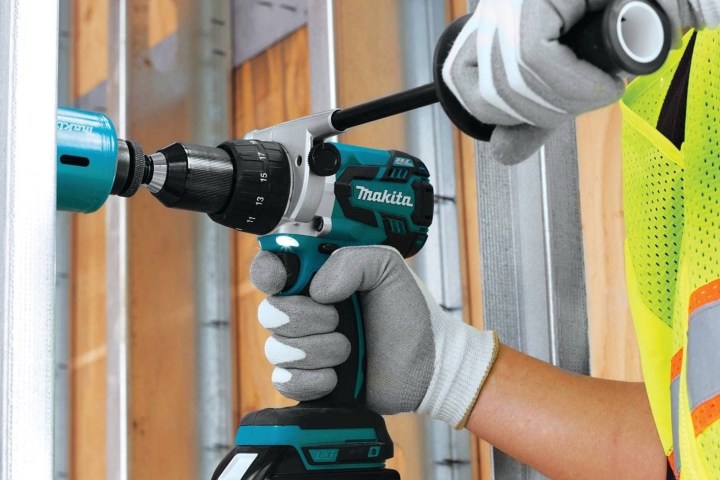 An ergonomic and battery-powered hammer drill is an appealing option as an overall performer. That describes the Makita Brushless and Cordless Hammer Drill, which weighs only 5.9 pounds with its battery and has a brushless motor that provides maximum torque. The hammer drill targets the most demanding drilling and driving applications in wood, masonry, and metal.
DeWalt 20V MAX SDS Rotary Hammer Drill
Best rotary hammer drill
Rotary hammer drills use a cylinder of air compressed by a piston to beat the bit into a surface. When your job calls for a leading rotary hammer drill, consider the DeWalt 20v MAX SDS Rotary Hammer Drill. Its brushless motor can extend runtime and durability, and factory-set clutch can reduce sudden, high-torque reactions if the bit jams.
Skil 1/2 In. Hammer Drill
Best budget hammer drill
The lightweight Skil 6445-04 Hammer Drill is designed to be easier to maneuver and carry to any job. Its side handle — which offers more essential control while in use — is reversible, making it suitable for both right- and left-handed users. (B00TSJRV7Y)
Although hammer drills are a niche tool — the perfect device to use when drilling into very hard surfaces — you never know when one will come in handy. So don't wait for that to happen. Instead, consider one of these attractive hammer drills to add to your tool arsenal.
Editors' Recommendations