These drills are made for power, strength, and prolonged use. Drills deliver a type of power that you can't get just from a screwdriver, and having a strong drill makes it easier to perform tasks with lighter effort. Not having to worry about a tool's reliability makes it easier on the user, and in the right hands, can make beautiful things happen.
There are multiple functional designs to keep in mind as you are purchasing a new drill. You have to keep in mind the grip design, weight, and battery life for prolonged use, since tools should be comfortable to use. Keep in mind what chuck jaw size each drill has to ensure that the drill bits you want to use will fit with the drill. Let's focus in on some great choices for you to consider.
DeWalt 20V MAX Cordless Drill/Driver Kit
Best overall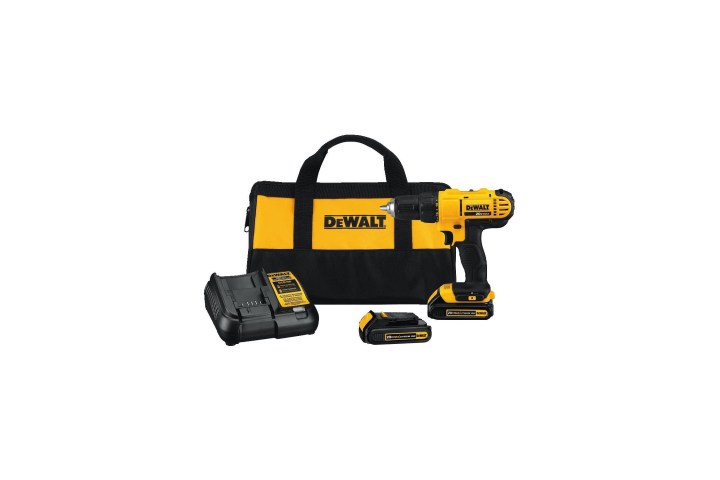 DeWalt's consistency in product quality shines with this cordless drill and driver kit. The high-performance motor delivers 300 unit watts of power to accomplish tasks across the board. The lightweight and ergonomic handle design fits in the palm of your hand and does not fatigue your arm during use. Get into smaller nooks and crannies with the compact size of the drill. The 1/2-inch single sleeve ratcheting chuck ensures a tight grip on your drill bits for all uses.
Switch out the battery easily between projects to make sure you are revving and ready to go.
Black & Decker Corded Drill
Best budget drill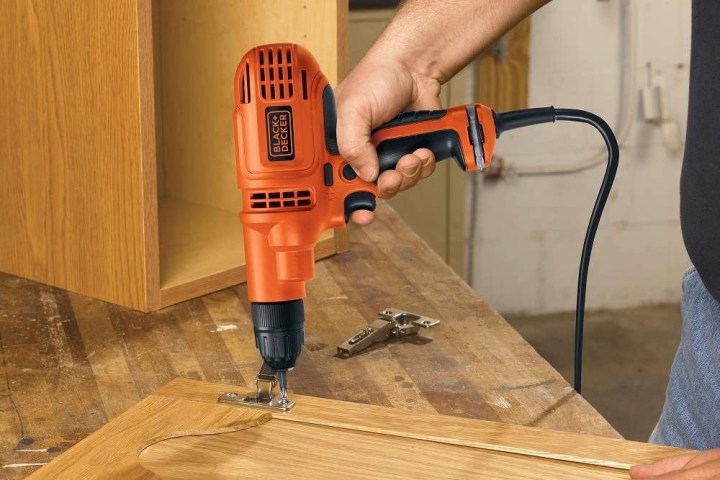 Don't worry about running out of battery during a project with the Black & Decker Corded Drill. If you're on a budget and looking for a strong contender for a drill, you can rely on this pick. The speed switch and forward/reverse slider are in easy reach to keep your workflow going at your pace. The user-friendly design keeps comfort in mind while handling for long periods of time.
The thick hosing on the cord keeps it from fraying, which keeps you and others safe while finishing up projects. You will not be inhibited by the cord, either — its 6-foot length ensures that it can be used anywhere.
Bosch Power Tools Drill Kit
Best lightweight drill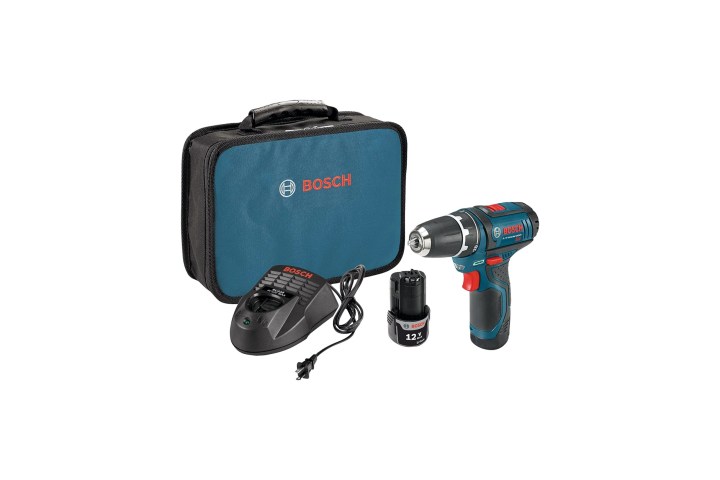 Heavy-duty drilling doesn't have to mean the drill is heavy to handle. The Bosch Power Tools Drill Kit delivers fantastic performance for a smaller size. The drill is just over 2 pounds and can easily be handled by workers that require overhead drilling like general contractors, electricians, and plumbers. The drill comes with two speeds and 20+1 clutch settings to mix and match to fit your precise need for any project. Squeeze into any spot and see clearly with its compact design and bright LED light.
The lightweight drill also comes with two 12V Lithium Ion batteries that are easily rechargeable to increase your runtime. Don't slow down for anything with this drill by your side.
Drills are going to be your most-used tool in your toolshed. Don't be afraid to figure out what you need for your drill. If you are going to be using it for drilling, fastening, and other jobs around the house, you want to make sure that you're getting what you need at the price you are comfortable with.
Editors' Recommendations