Take your auto garage to the next level and unlock your ability to tackle bigger jobs with the right tool. Invest in your craft and treat yourself to one of the amazing car lifts we've compiled as the top selection. We are confident you will find the one that fits your needs and your budget.
Car lifts can vary from mechanical manual operated to full auto pneumatic hoists. Their main use is to raise the car for easy access to the undercarriage of your car. There are single, double, and four-point models for different needs. Make sure to check the dimensions of your garage to pick the perfect match from our selected list.
Powerbuilt Unijack
Best overall
The Powerbuilt Unijack safely holds vehicles up to 3 tons and combines a jack stand with a hydraulic bottle in one single unit. With a lift between 11 and 21 inches, this model features a safety bar lock, a compact design, and a super-quick operation. The best option for portable use and garages with very limited space.
AmazonBasics Steel Jack Auto Stands
Best budget car lift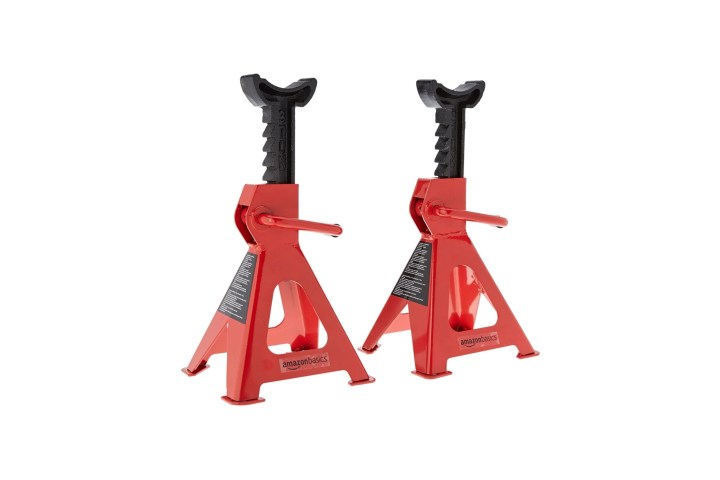 For the casual repair that needs to be kept under budget, the AmazonBasics Steel Jack Auto Stands are the way to go. This entry-level solution is all you need to get started and get under the hood. This pair of 3-ton jack stands have a 6,000-pound capacity when used together.
APlusLift Auto Hoist Car Lift
Best auto hoist car lift
Take your hobby to the next level or start up your own commercial garage with the APlusLift Auto Hoist Car Lift, a professional-grade solution that requires a spacious garage but provides superior performance and functionality. This is one of the most-affordable, full-floor 4-point double post car lifts in the market.
When working on cars is your passion or livelihood, using the right tools makes all the difference. Get the access you need to do quality repairs and rebuilds with one of the reliable and safe options we've compiled for you.
Editors' Recommendations