When your wood furniture starts to go out of style or you're just tired of it, you don't always need to spend a fortune replacing the pieces. There are a lot of ways to restore old furniture, upcycle dated pieces, or give your wood furniture a stylish distressed look. One method people are raving about is using chalk paint to revitalize wood furniture. While chalk paint is available to purchase at paint stores, we're going to walk you through making your own with four different methods.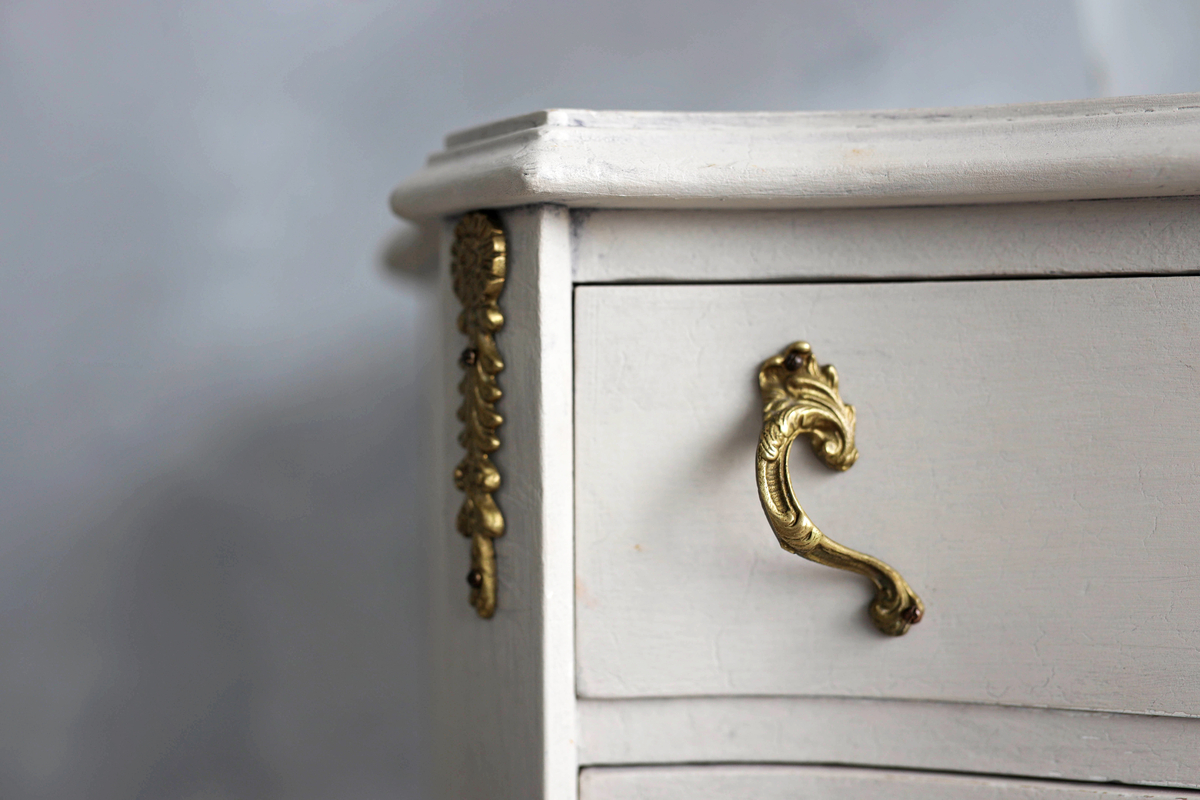 What's so great about chalk paint?
If you're looking to paint a wood furniture piece, you may be considering different types of paints for your project. Chalk paint is a great choice for several reasons:
It adheres to many types of surfaces without sanding or prepping.
It goes on easily and beautifully.
It has a smooth, matte finish.
It's easy to distress for an antique appearance.
If you're going for a distressed look, chalk paint is the best option. One note, however, is that it's best to add a standard paint finish or wax finish once you've completed the painting project, so that the piece is protected from stains.
Why make your own chalk paint instead of buying it?
It certainly takes a lot more time and energy to make your own chalk paint, so you may be wondering what the benefit is of making it on your own. The biggest plus is, as you might expect, making your own chalk paint is far less expensive than buying it from the store. In fact, you can save up to 50% in paint costs when you make it on your own using acrylic or latex paint and some other ingredients.
Average cost of chalk paint: $30 per quart
Average cost of regular paint: $15 per quart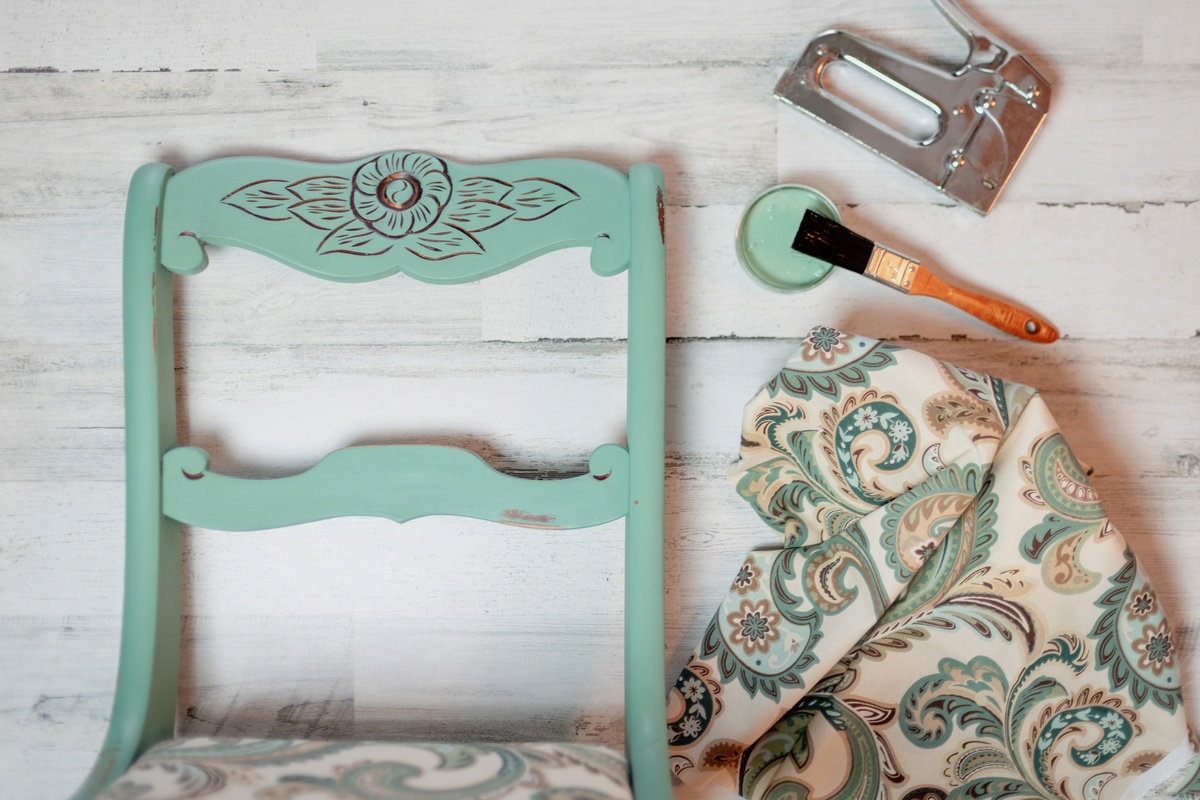 How to make chalk paint with acrylic paint or latex paint
We've gathered four different recipes for DIY chalk paint, and you can use these methods with either acrylic or latex paint, depending on your preference. While latex paint cleans up easier and gives off less chemical fumes, acrylic paint is more durable and therefore better for pieces that will be in high-impact areas or exposed to the elements.
How to make chalk paint with baking soda
The baking soda DIY chalk paint method is by far the cheapest, but the overall result isn't as smooth as other methods. It's a great option if you're aiming for a distressed farmhouse look. Simply mix the three ingredients and stir the mixture until thoroughly combined before applying it to the wood.
1 cup paint
1/2 cup baking soda
3 tablespoons water
How to make chalk paint with un-sanded grout
Using un-sanded grout is a great method for making chalk paint, since it results in that smooth, matte finish. It's fairly inexpensive but a bit more costly than the baking soda method. Note that the grout and paint mixture dries fast. This is great news for letting the furniture piece dry after painting, but it also means the mixture gets thick and clumpy quickly.
Mix together the water and grout first, then pour it into the paint to mix before applying. You can add more water to the mixture to smooth it out if the project takes more than 30 minutes or so and the mixture starts to thicken.
1 cup paint
2 tablespoons un-sanded grout
1 tablespoon water
How to make chalk paint with Plaster of Paris
Plaster of Paris is made from calcium sulfate, so when it's combined with water and left to dry, it hardens quickly to produce a durable coat of plaster. When combined with paint, it creates a gorgeous matte finish that's durable, and its results are pretty close to that of store-bought chalk paint. It's a bit more expensive than the baking soda and grout methods but still far more economical than buying chalk paint at the store.
First, mix the plaster of Paris with small amounts of water until a smooth paste forms. Then, add the paste to the paint and apply it to the wood surface.
1 cup paint
1/3 cup plaster of Paris
Water
How to make chalk paint with calcium carbonate
While it's the most expensive method on the list, using calcium carbonate in your DIY chalk paint gives you results that are the closest to, and almost exactly like, store-bought chalk paint. After all, chalk is primarily made from calcium carbonate.
The beautiful matte finish is durable, smooth, and has great coverage. It dries within 30 minutes, and the cost of the project is still far below store-bought chalk paint.
Simply add the calcium carbonate to your paint, and apply it to the wood surface.
1 cup paint
1/2 cup calcium carbonate
Revitalizing wood furniture is a fun project that can really give both the piece and the room a great facelift. While chalk paint is all the rage for its smooth, matte finish, making your own chalk paint requires just a little more effort to save you a bundle of cash. With one of the methods on this list, that old piece of wooden furniture will be given new, stylish life.
Editors' Recommendations