We buy everything online — groceries, paper goods, clothes, toys, cars, etc. So why not buy plants online, too? If you're a plant person, even once you know where to buy house plants, you may be seeking more than the local garden store can offer. But is it a good idea to buy houseplants online?
There isn't a short answer to this question. While online plant shopping provides convenience and a potentially larger selection, you will probably pay more for plants bought online than you would if you could find them locally. On the other hand, several reputable growers sell their plants online, and the plants they provide are likely of a higher quality than a plant you find on a shelf at your local big-box store.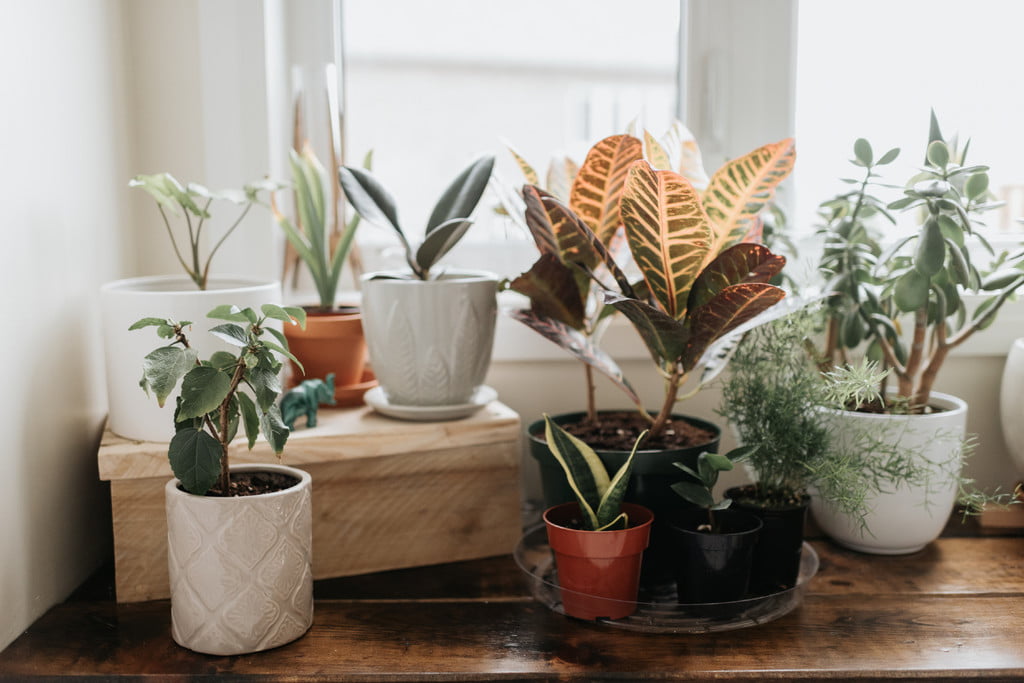 When shopping for plants locally, it's not hard to figure out what plants will succeed in your environment. Local nurseries usually have plants in stock that will survive in the local environment. Of course, this doesn't apply as much to indoor plants, but ensuring the plants you buy will do well in their new home is essential. When you add the internet into the equation, you open a whole world's worth of climates and ecosystems that may not exist in your area. You can look up your USDA hardiness zone to match the plants you're buying to the zone you live in so your plants have the best chance at thriving. Indoor plants are less of an issue since they tend to like the same temperature range that most humans live in. Be sure to check the plant's light, water, and humidity requirements before you buy. With both indoor and outdoor plants, be sure you are not unintentionally posing health or environmental risks to the people and places around you.
Size
When you buy plants online, don't let the photos of big, lush plants fool you. Typically there will be a "size upon arrival" part of the description since the plants you receive will likely be much smaller than the photos you view online. Smaller plants are easier and cheaper to ship. You should also consider how big the plants you're ordering will eventually be. With any luck and a good deal of care, your tiny online plants will thrive and grow to their full potential. Make sure you have the space for the fully-grown version of whatever you order. It is also worth noting that sometimes online nurseries ship outdoor plants only when you should plant them. This means you may have to wait until fall for your new bulbs and spring for new trees and shrubs.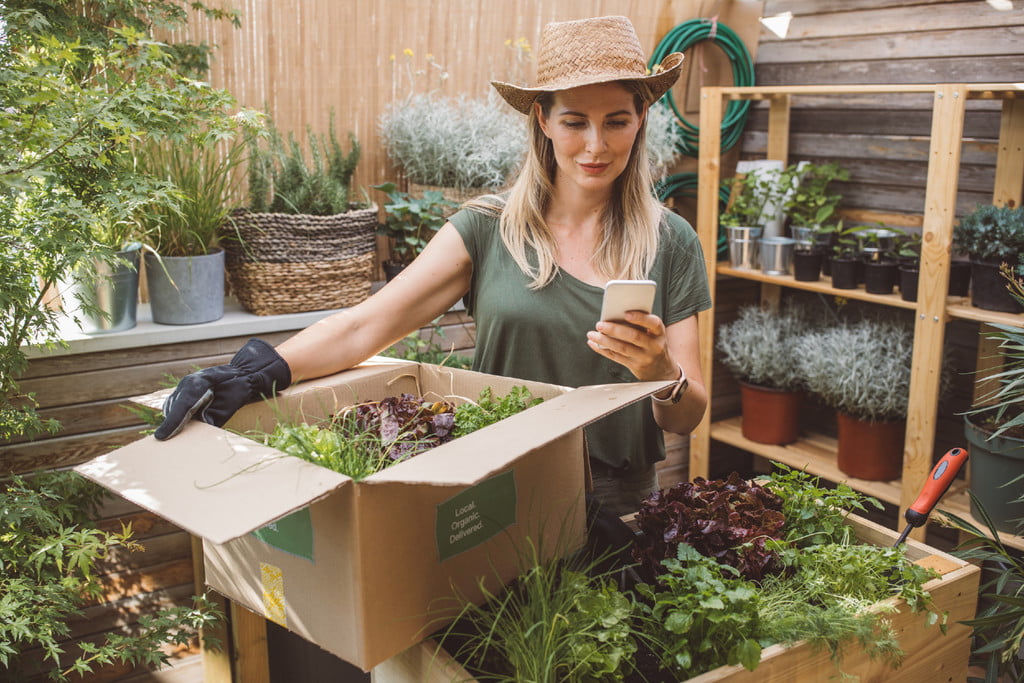 Cost
As mentioned above, buying plants online can be more expensive than buying them at your local stores, especially if you're looking for trendy plants. But, if you're buying batches of plants or quantities of trees or shrubs, you may get a bit of a discount on items or shipping from online retailers. However, if you're searching for a specific plant and having a hard time finding it, paying a premium to get that special plant dropped at your door may be worth it to you. Ultimately, if you do the research and find fair pricing for the plants you want, the choice comes down to how much you want that plant.
What you get
If you've never ordered plants online, you may not know what to expect when they show up on your porch. Your plants should arrive packaged safely in boxes and will either be potted, have wrapped-up soil, or be bare root. Bare-root plants will have very little, if any, soil and should be planted as soon as possible. If you can't plant a bare root plant as soon as it arrives, storing it in the crisper drawer of your fridge will be just fine (if it fits). Outdoor plants may be dormant when they arrive since there are specific seasons in which you should plant them. Don't be shocked if your outdoor plants don't seem that perky when they come; they'll get there. Indoor plants should be pretty lively when you receive them.
Where to shop
Amazon

has a variety of affordable options from the popular to the more exotic. You can also pick up all your accessories and gardening tools in one stop.

Etsy

has a wide variety of plant merchants, and the user reviews really come in handy when trying to make a final decision.
The Sill started as a small shop in Manhattan and is now a leader in online plant selling.

Home Depot

has a large selection of plants and many online selections that aren't available in stores.
Horti is perfect for plant lovers and subscription lovers alike. This site offers a subscription service that sends you a new plant every one or three months.
Spring is right around the corner, and though the season doesn't technically matter when it comes to buying plants online, it sure feels right to buy plants in the spring. Now that you have all the info you need when it comes to buying plants online, treat your spring fever with some online retail therapy in the form of new plants.
Editors' Recommendations