When starting a garden, one of the first things to do is determine the ideal layout for your growing area. While raised garden beds are trendy, they're not necessarily the best choice for every plot out there. This popular form of cultivation competes with in-ground planters and the bare ground as a preferred gardening area. With our comprehensive list of pros and cons, you can decide if a raised bed is right for you before kick-starting your gardening project.
Pro: Depth for roots
With plenty of space and depth, raised beds provide your plants with the plot area they need to grow big and strong. When building a raised garden bed over a solid surface, make sure that your total area is at least 18 inches deep, says Almanac. This is especially important if you plan to grow popular crops like tomatoes, peppers, and herbs.
Giving your plants enough soil depth allows you to fit more plants in a limited area. In this way, raised garden beds help you make the most of your available growing space. They also allow for a longer season to grow your favorite plants, flowers, or veggies.
Con: Too much heat and drainage
While raised beds give your crops increased heat and drainage, it's up to the gardener to make sure these growing conditions don't become excessive. Otherwise, you may find yourself with dehydrated plants during the summer months.
To avoid this drought condition, adjust your irrigation as needed and make sure your plants stay fresh. Create a cooler environment for your crops with extra mulch that reduces heat and dampens the soil.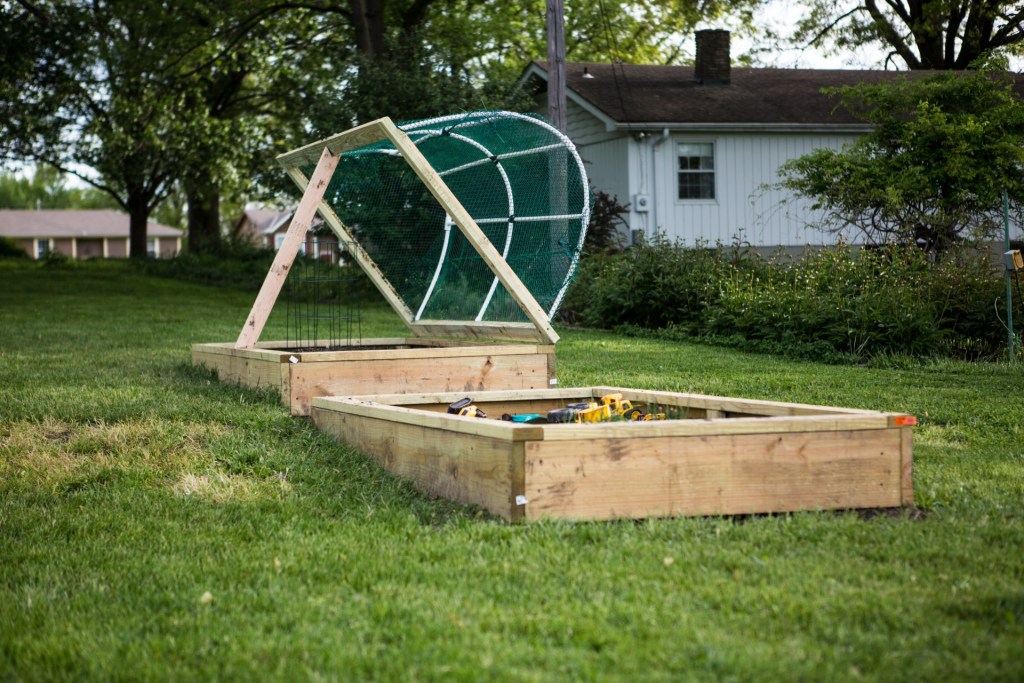 Pro: Plant and soil protection
A physical barrier around your plants is one of the best ways to safeguard your plot. If you have a hectic outdoor area, a raised bed creates walking paths in your backyard and protects your garden from foot traffic.
It also prevents excessive soil compaction and deters pests from reaching the crops. You can even place netted covers over your plants to keep rodents and other animals out of your plants.
For better control over soil quality, a raised bed is also the ideal solution that avoids soil contamination. It allows you to group and grow plants in their best type of soil. If you have more than one raised bed, you can fill each with a different kind of soil to grow a variety of crops.
Con: Construction cost
Whether you purchase a premade raised garden bed or build your own, these planters represent an additional cost to your gardening project. Setting them up takes more time and money than planting directly on the ground, says Gardening Know How. With time, your raised garden bed will also need repairs and maintenance. This means you will have to incur more costs and spend more time working on the structure.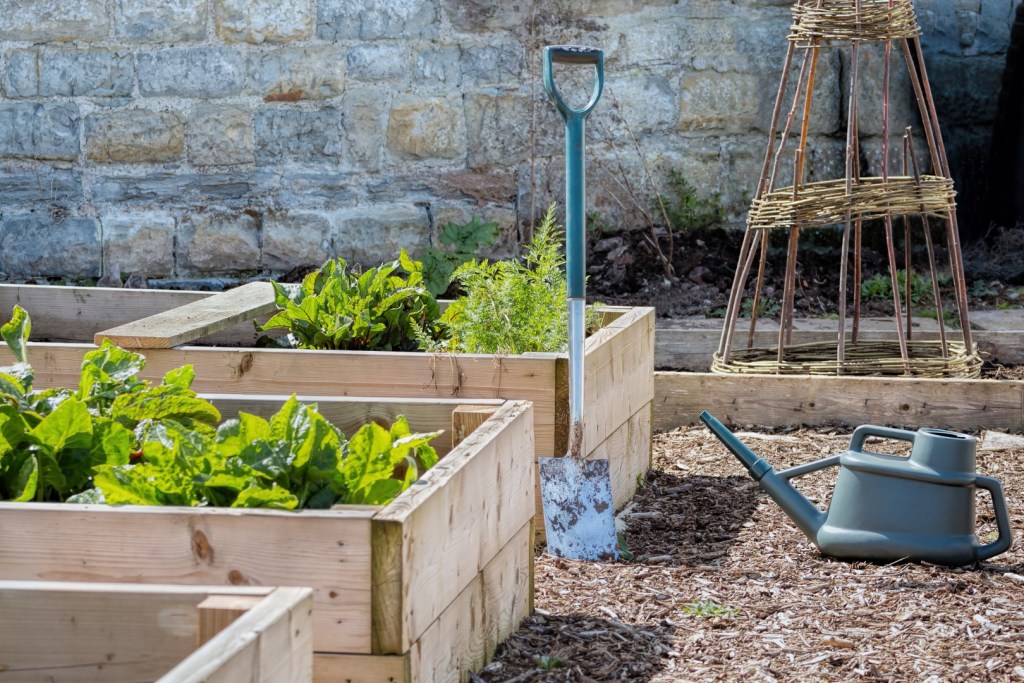 Pro: Attractive garden design
The upside of spending time and money on a raised garden bed is the decorative enhancement. They add a rustic and laid-back vibe to any backyard that is also visually interesting. Get creative with raised beds of different heights and sizes to give your garden a unique look. You can also add stepping stones to the walkways, LED lights around the borders, and gravel in the surrounding area to build an outdoor oasis at your own home.
Con: Reduced air circulation
Because raised beds allow you to fit more plants in a small area, it's easy to overcrowd your garden. This limits the air circulation of your plants and increases moisture levels. To avoid the risk of plant disease, be mindful of the number of crops that you grow in any given bed. This will help preserve the health of your plants.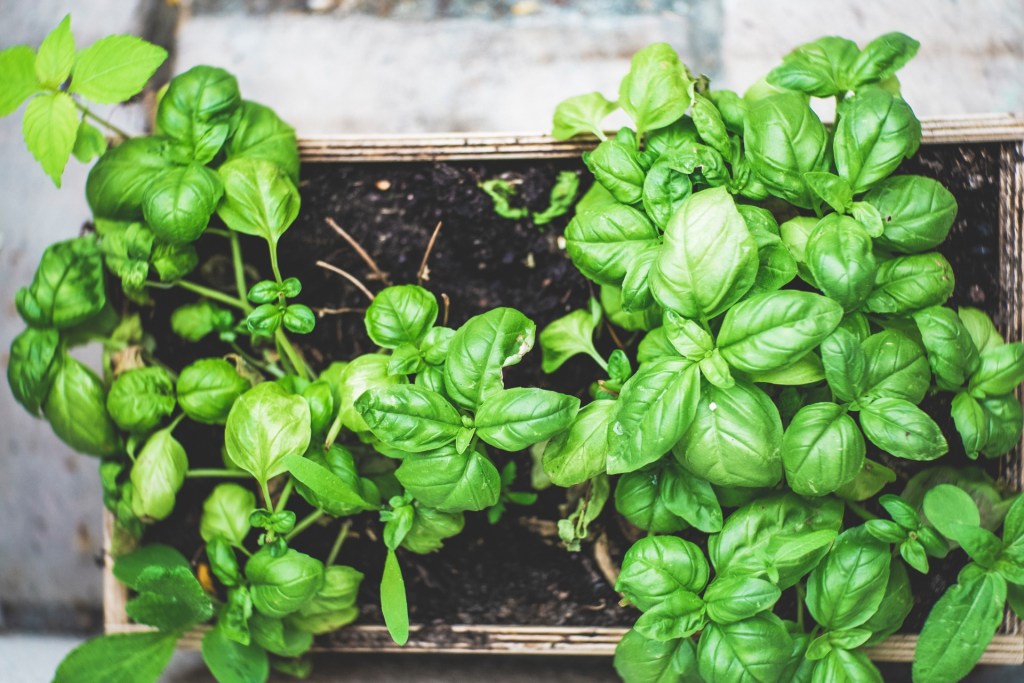 Pro: Greater accessibility
Raised beds are portable gardens that can pretty much be placed anywhere. The ergonomic design is ideal for gardeners with physical limitations or reduced space. They help you create a rooftop garden, a balcony orchard, or a backyard grove in your own home.
Avoid constant bending over and give your knees a break with a raised bed that suits your needs. You can design it to your own height, so it's extra comfortable and encourages you to spend even more time in your garden.
While raised garden beds are not the ideal choice for every home, they certainly have many benefits worth considering. With advantages that improve the quality of your crops and your own comfort while gardening, these stylish structures enhance your outdoor space and help you care for your plants.
Editors' Recommendations