From teacups to wooden boxes and clear vases, succulents can adorn any container and create a comfy nook anywhere in your home. Use them in combination with rocks, sand or candles to give as party favors or special gifts to your loved ones.
There are over 100 varieties of mini succulents, all of which combine beautifully with one another. This allows you to mix and match them to create a personalized greenery that is easy to care for and includes all of your favorites. Let yourself be inspired by the splendor of these zen plants, whose intricate patterns evoke a feeling of peace and relaxation. Let's take a look at our favorite options for you to get gardening.
Plants for Pets Succulent Plants
Best succulents overall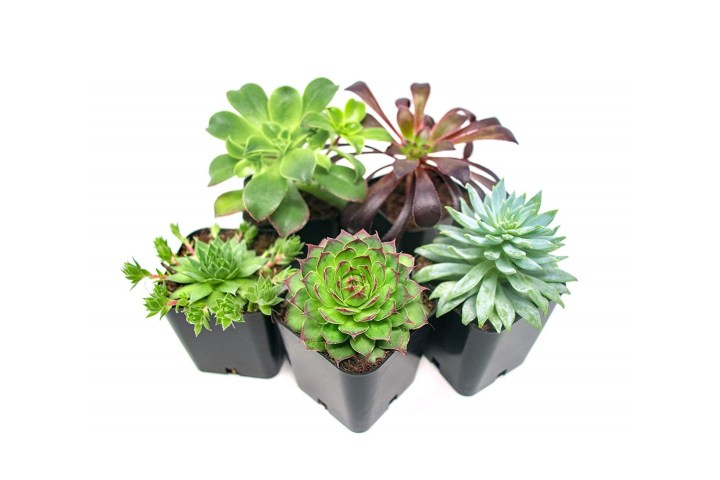 This pack of five succulents from Plants for Pets includes a hand-selected collection that is just perfect for your home or office without the need to fertilize or water too often. Plant these cacti in your favorite pot and enjoy their beauty year-round.
Fat Plants San Diego Succulent Cuttings
Best succulent cuttings
If you have vases waiting for plants or are looking to create an outdoor succulent garden, the Fat Plants San Diego Succulent Cuttings are perfect for you. Ranging in size from 1 to 6 inches, you will conveniently receive 25 small succulents at your door that are ready for their new home.
The Next Gardener Succulent Plants
Best colorful succulents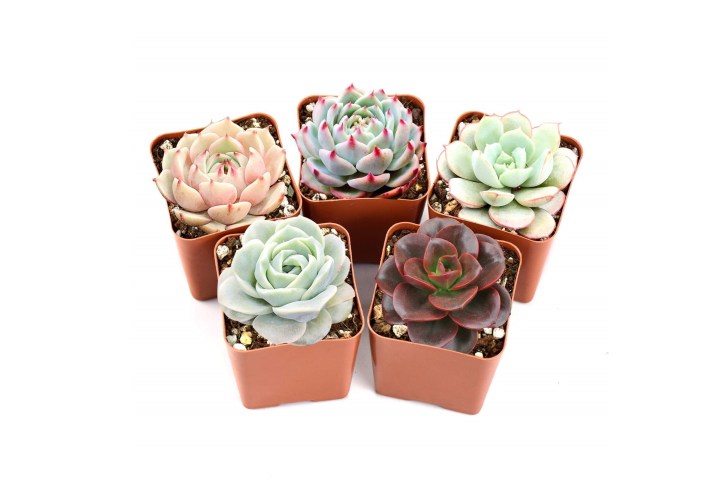 Add a boost of delicate color to your home with rosette flower succulents from The Next Gardener. They are so beautiful, romantic and feminine, you won't be able to stop admiring them. This hand-picked selection of five will be a charming enhancement to your home decor.
With undeniable grace and peaceful allure, succulents are one of the most popular plants in interior decor. They allow you to create your own garden and add a touch of nature to the indoors while being super easy to care for. Use the mini succulents on our list to effortlessly create a harmonious and elegant ambiance in your home.
Editors' Recommendations