Get rid of any infestation by removing any affected material and evaluate if it needs to be thrown away or treated. Wash, disinfect, and place the clothing you want to keep in an airtight bag with all the air squeezed out and freeze the previously infested clothes for a few hours. This will kill any remaining larvae. Then, place the right traps from our list and capture any remaining moths that are flying around.
To be successful in your quest to vanish the invasive moths away from your home, you need to target the right type of insect with the right trap. Pantry moths will often be seen flying and are attracted by light, whereas cloth moths prefer to hide and favor dark places where they can munch on rarely worn wool and cashmere garments.
Dr. Killigan's Premium Pantry Moth Traps
Best overall
When you are looking for a sure-shot solution, the Dr. Killigan's Premium Pantry Moth Traps are the gold standard when it comes to extermination of the pesky pantry moth. The stylish design allows them to be placed in the open where they are the most successful at attracting the male adults and disrupting the mating cycle for a complete long-term solution and not a quick fix.
Catchmaster Pantry Pest And Moth Traps
Best budget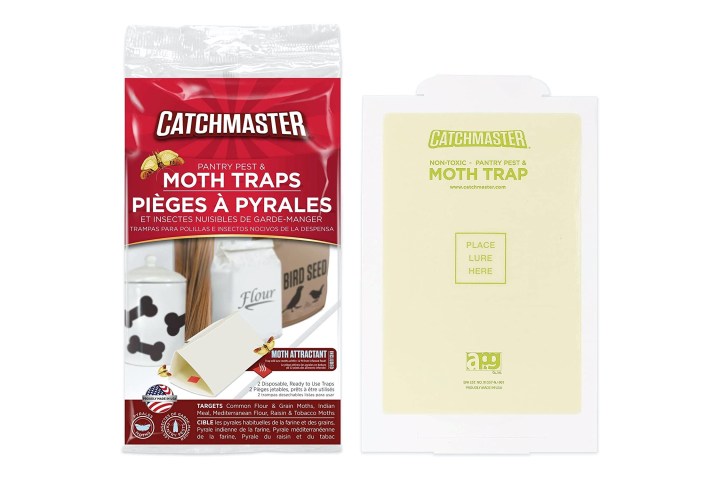 Control all types of moths with a budget-friendly option with the Catchmaster Pantry Pest And Moth Traps. This six-pack works 24/7 to target many types of moths and is effective with food moths in the pantry and with cloth moths and larvae. With a simple setup and nontoxic bait, this is one of the top choices for homeowners and renters alike.
West Bay Retail Moth Traps
Best for clothing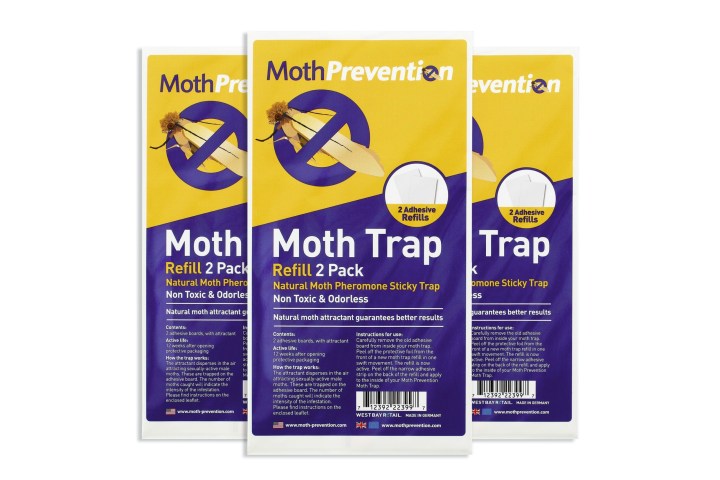 There is no better way to fix a moth problem in your closet than the West Bay Retail Moth Traps. These are the fastest-acting and largest traps on the market. Using odor-free, natural, and safe materials, this premium solution provides three months of moth repellent powered by proven pheromones that will draw the moths in an instant. Don't stink up your closet with chemical mothballs or waste money on gimmicky solutions. This three-pack is the way to go.
Reclaim your pantry and closet from annoying moths without the need for harsh, misting chemicals or DDT spray. We have curated the perfect solution for a wide number of common moth pest scenarios, and we are sure you can solve your problem with one of our vetted suggestions.
Editors' Recommendations