When you want to deliver quality work with a quick turnaround, you need to make sure that you have the right tools to get the job done. With a versatile and functional mechanic seat, you can work seamlessly for longer periods of time and enjoy your job more because you feel more comfortable.
Your back and legs will thank you for the extra rest when you incorporate a mechanic seat into your work routine. These functional items can also help you get work done more quickly and efficiently, without having to worry about where you left your tools. You can even work longer periods of time when you sit or lie comfortably in your mechanic seat. Let's take a look at our favorites.
WEN Pneumatic Rolling Mechanic Stool
Best overall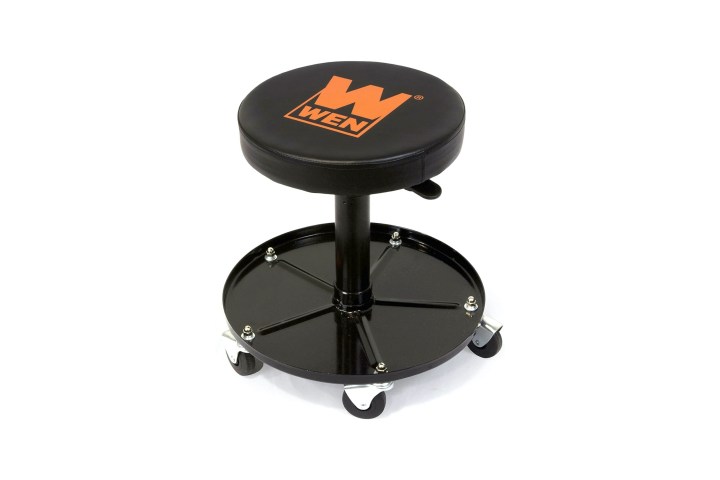 The WEN Pneumatic Rolling Mechanic Stool features a work seat that offers the protection of vinyl and comfort of multilayered padding. With the pull of a lever, this seat adjusts its height between 15 and 20 inches, for a customized working chair that is perfect for your needs. With five swiveling casters, you can move around your shop easily and take your tools with you everywhere your seat goes.
Torin Rolling Mechanic Stool
Best with a tool tray
Featuring a large, segmented tool tray, the Torin Rolling Mechanic Stool keeps your working materials organized and helps you move comfortably around your shop. Its ergonomic features and fully padded seat make this heavy-duty seat durable and easy to store when not in use. It delivers precise and smooth movements with a weight capacity of up to 250 pounds.
Pro-LifT C-9100 Foldable Z Creeper
Most versatile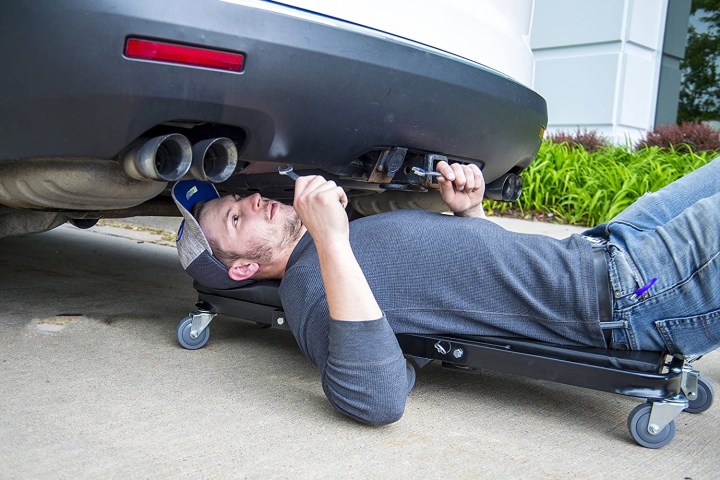 Transform the Pro-LifT C-9100 from a creeper into a mechanic seat with no tools in seconds and enjoy the maximum versatility that this apparatus has to offer. Its 40-inch steel frame construction holds up to 450 pounds, for your comfort and security while working. It features six full-bearing casters that are oil-resistant, to keep movements safe and easy at all times.
Make work easier and more comfortable for yourself with a mechanic seat that adapts to your working needs. Whether you need to get into tight areas, carry your tools, or glide around your shop with little effort, the mechanic seats on our list will help you get the job done.
Editors' Recommendations