Take advantage of unused vertical space by storing brooms, rakes, sporting equipment, and other tools in one of the top-quality corner tool racks we have selected for you. They all feature heavy-duty construction, easy assembly, and great durability. Elevate your garage to the next level with these superior organization racks.
Maximize the space available to park your cars by using all the corners of your garage. By adding some of the corner organizers we have compiled, you can greatly improve your storage capacity and avoid any tripping accidents. With the proper organizations, all your gear will be easier to find and stay in better condition for a longer time, as well.
Rubbermaid 30 Tool Corner Tool Rack
Best overall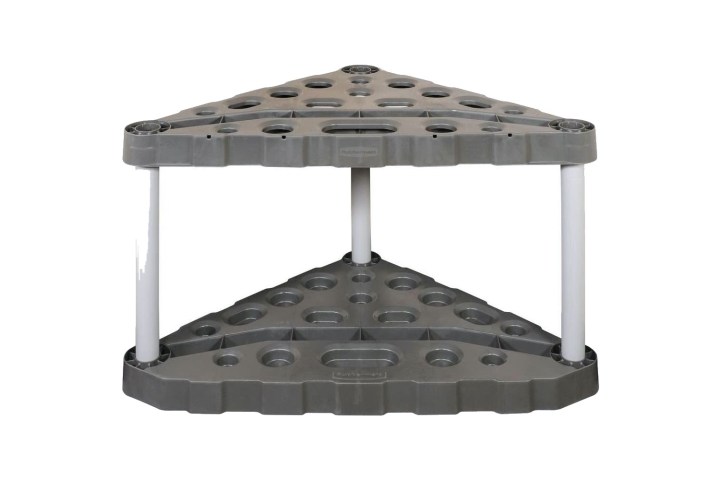 The Rubbermaid 30 Tool Corner Tool Rack really sets the standard for tool organizers. With an extra-large base for stability, optional wall-anchoring options, and superior capacity, this organizer will make your garage a happier place. The no-tool assembly is super easy.
Plano Molding Corner Tool Rack
Best budget corner tool rack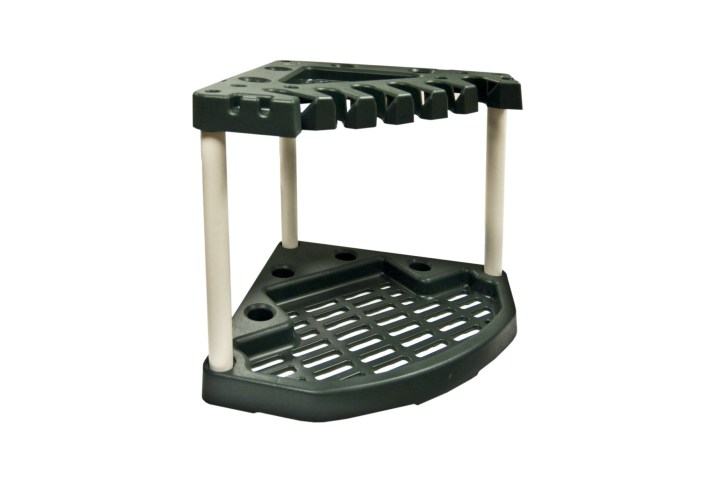 If you are looking to organize your garage without breaking the bank, the Plano Molding Corner Tool Rack is the best option for you. This entry-level priced organizing rack has front-loading slots for a full-size Weed Whacker and holds long-handle tools with reliability.
Mr. LongArm Tool Storage Stand
Most versatile corner tool rack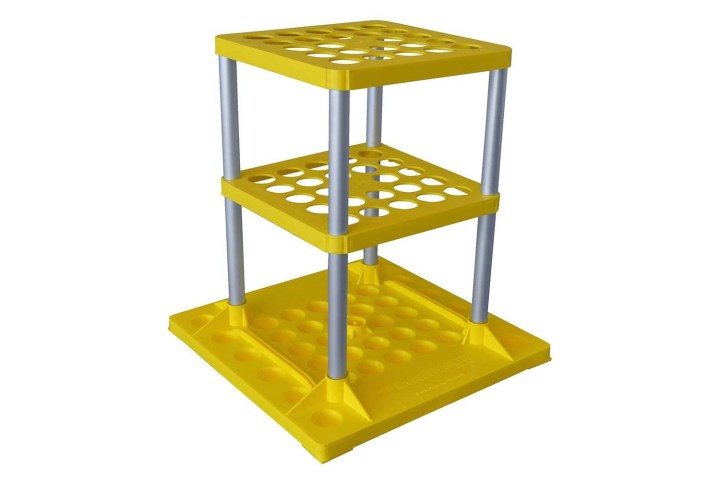 For those looking for a versatile and flexible solution, the Mr. LongArm Tool Storage Stand will provide an ample number of options to store all your long-handle tools. Hold up to 24 different items in this sturdy, lightweight storage solution that requires minimal floor space.
When it comes to storing your yard tools and other garage items, getting a corner-tool rack ranks as one of the most valuable additions to keep your garage organized. Store dozens of different tools and keep them handy and ready to go with our selected suggestions.
Editors' Recommendations