Say goodbye to any unwanted house guests or threats to your crops effortlessly by using one of our recommended bulb dusters to disperse the baits and insecticide needed to keep any possible pest problem at bay with a nontoxic solution that is safe and effective.
A favorite of DIY pest-control enthusiasts, a bulb duster is commonly filled with diatomaceous earth (DE) or other types of dust pesticides and is a common way to eradicate infestations in a targeted manner without harsh chemical fumes. Enjoy a pest-free garden with one of our thoroughly vetted suggestions.
Dr. Killigan's Insect Buster
Best bulb duster overall
Dr. Killigan's Insect Buster is a household name, and rightfully so. The top choice of garden enthusiasts and urban farmers, a compact yet sturdy construction works flawlessly and delivers powerful squirts of your preferred powdered pesticide. It also works great as storage for your DE powder and includes a funnel for easy refilling. Stop bugs in their tracks easily with this option.
Southern Homewares Powder Duster
Best budget bulb duster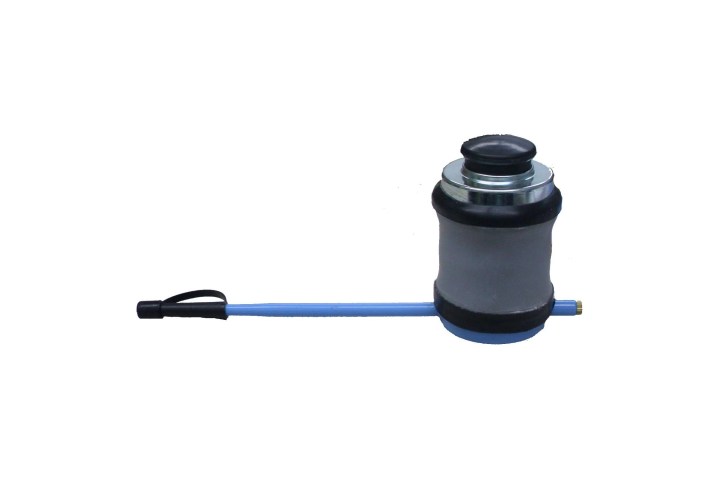 For an unrivaled performance at a budget price, the Southern Homewares Powder Duster offers a medal-base design that is incredibly durable and features an easy-to-push bellow that will get the insecticide to the hardest-to-reach crevices. The applicator tube is 6.5 inches long and has a consistent flow that rarely clogs while using.
Punchau Pest Control Bulb Duster
Most versatile bulb duster
If you are looking for the most-versatile solution that will allow you to use different blends and reach multiple hiding places, the Punchau Pest Control Bulb Duster will prove to be the perfect tool for you. This pest-control bulb duster dispenses pesticides evenly, and thanks to the multiple flexible tips included, you can apply the DE powder or any other insecticide of your choice to the most-hidden lairs.
Take control of your garden and vanquish any pests with one of the best bulb dusters included in this selection. They are a great way to maintain a healthy ecosystem without the need of intrusive solutions or the use of toxic chemicals.
Editors' Recommendations