If you think that window box planters can only be used outside your home, it's time for you to think inside the box. There's a new creative trend that's given fresh life to the time-honored indoor garden — putting windowsill planters inside your house — and not only on windowsills!
Having plants inside your house is nothing new. Homeowners have long understood the healthy benefits of indoor plants: They soak up carbon dioxide, making the air you breathe cleaner and better for you and your family. But, they also provide a design element that shouldn't be overlooked. Living, breathing plants add color, warmth, texture, and dimension to any setting, and when displayed properly, can actually become the focal point of a room.
In addition to adding healthy greenery, indoor planters seamlessly blend inside and outside, helping to enhance your connection with nature and lending a touch of rustic charm to interior spaces.
If you're starting a windowsill garden, finding the right planters to work with your home's decor, space needs, and the health of the plants you are growing can be difficult. However, these indoor windowsill planters will make your indoor garden beautiful and help your plants thrive!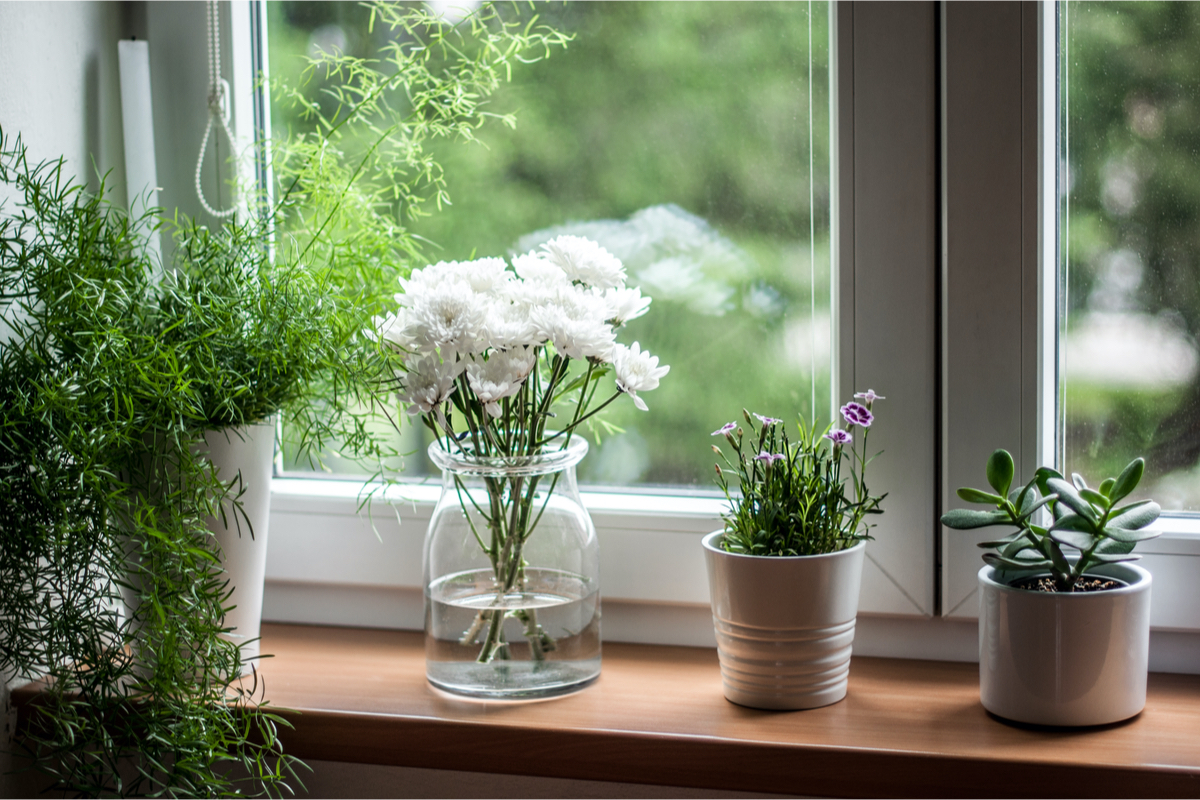 Metal planters from rustic to contemporary
For country and rustic-style homes, galvanized steel, burnished brass, or copper metal planters will deliver the style you're looking for and the function you need. Rectangular box designs come in various widths that can even accommodate ultra-small spaces.
Sleek and contemporary stainless-steel planters add style to narrow windowsills, coffee tables, or even fireplace mantles. Fill with low-maintenance succulents, dried hydrangeas, or moss for rooms with less natural sunlight, or use on a kitchen countertop or windowsill as the perfect home for your indoor herb garden.
Whichever style you choose, be sure that your metal planter is fully seam-welded to prevent leakage.
Wood, and glass, and wicker, oh my!
One of the best parts about indoor planters is the variety of materials and designs available for you to choose from. There's a style, size, and shape for virtually every decor and every need!
We love the rustic appeal of wooden planters. They add an additional natural element to plantings and come in so many different finishes that there's certain to be one that suits your style. Be sure to add a plastic liner to the interior to protect the wood from excess water damage.
Wicker and rattan are natural choices for housing your greenery. However, plastic liners are an absolute necessity to prevent water leakage. Want the look of wicker but without the leaks? There are countless resin planters that look like wicker, but they are water-resistant and you can simply wipe clean.
Glass planters maximize sunlight exposure by allowing light to pass through in every direction. Available in a variety of shapes and sizes, their minimalist, restrained beauty puts the focus on the plant, rather than the container.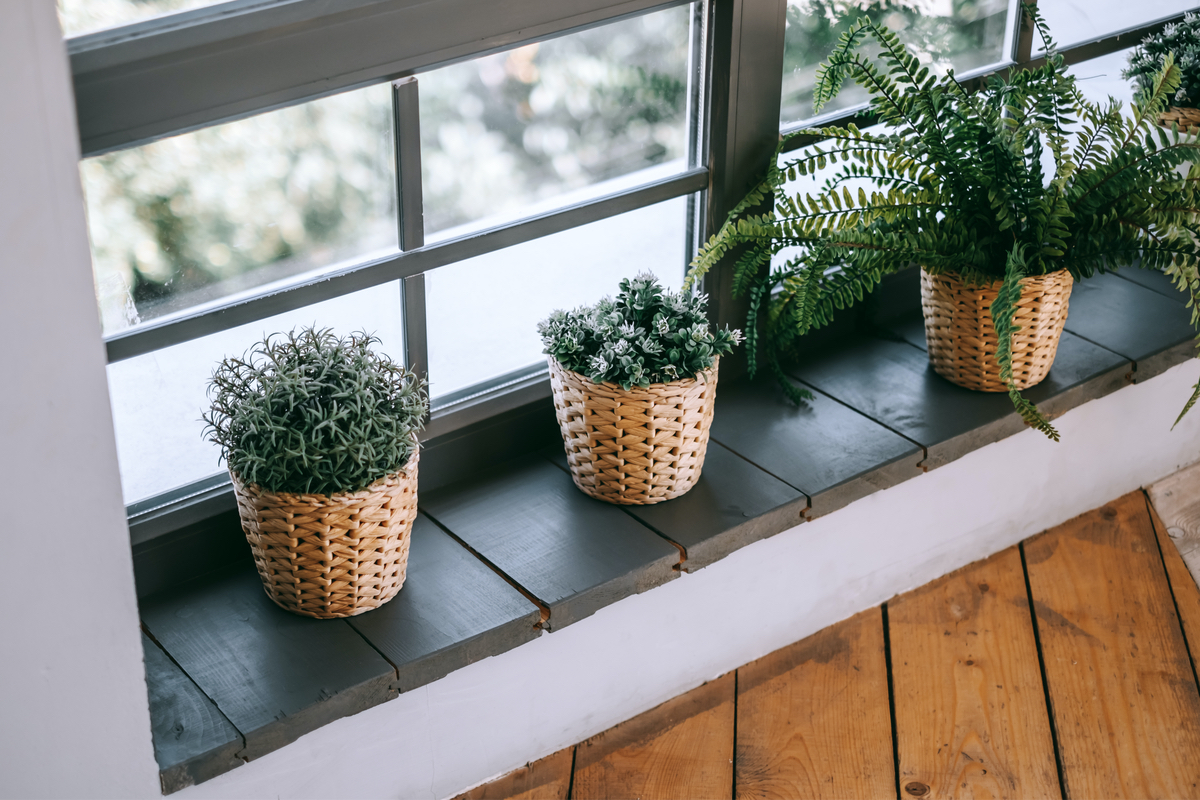 The shape of things to come!
Windowsill boxes aren't the only way to house windowsill plants. You can do groupings of containers in similar colors, shapes, or materials for an interesting display. Or turn a mix 'n match assortment into a cohesive design statement by placing containers of various shapes, colors, and sizes, inside matched outer containers — wicker baskets, hand-painted ceramics or classic terra cotta pots.
Tray-style windowsill planters utilize a wooden or metal base that house miniature ceramic pots — an excellent choice for succulents that require very little water to grow and thrive, or as starter pots for seedlings.
Whichever style of planter you choose, utilizing the space on your windowsills takes full advantage of natural sunlight to grow plants, herbs, flowers, or succulents, while adding a living, breathing, design element to your home.
Editors' Recommendations