Although automatic pool vacuums tend to be more expensive than other pool vacuum types, they're usually more effective at removing large and small debris. They also are good at circulating pool water when a filter isn't in operation and scrubbing tile lines and pool walls. Those are reasons enough to consider these top-notch automatic pool vacuums.
Propelled by wheels or tracks, an automatic pool vacuum is designed to suck and gather debris from a pool. They typically sport filters that circulate clean water back into a pool. Most robotic pool vacuums also sport rotating brushes to dislodge and remove stubborn dirt and debris. These leading automatic pool vacuums cover those bases well and are highly effective to boot.
Hayward Poolvergnuegen Pool Cleaner
Best for Uneven Surfaces
If your pool is hard to clean because it has a lot of uneven surfaces, consider getting the Hayward Poolvergnuegen Pool Cleaner. A leading option for uneven surfaces, it features adjustable roller skirts that enable the vacuum to maintain optimal suction on uneven surfaces or when encountering obstacles. The vacuum also has self-adjusting turbine vanes that can deliver maximum power at any flow and allow the passage of large debris.
Dolphin Nautilus Automatic Pool Cleaner
Most Advanced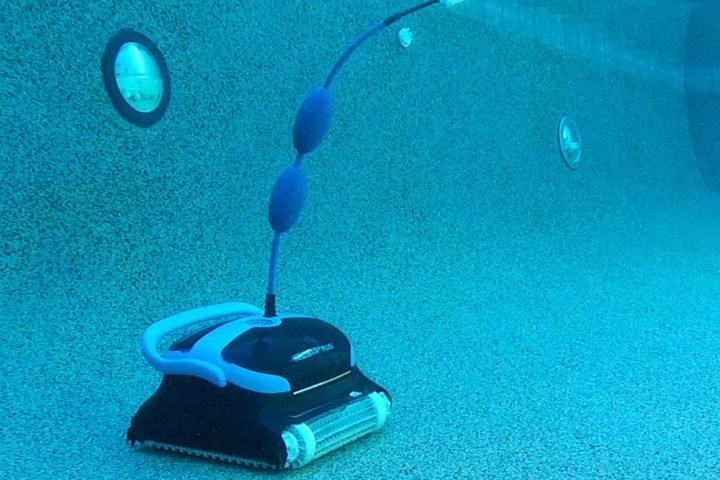 If you're considering a next-level automatic pool vacuum, then ponder the Dolphin Nautilus Automatic Pool Cleaner. Considered a most advanced vacuum, it can clean a pool with the touch of a button and be scheduled to clean each week via three settings: every day, every other day or every third day. The robotic vacuum features easy-to-clean top-load filter cartridges and a tangle-free swivel cord.
Zodiac Baracuda Automatic Pool Cleaner
Best for Low-Power Pumps
Seeking an automatic pool vacuum with lower power pumps? Then consider the Zodiac Baracuda Automatic Pool Cleaner. It offers quiet and powerful suction while operating with low-speed pumps that promise maximum efficiency. The vacuum is designed to remove small- and medium-size debris and effectively clean a pool's floor, walls and steps.
Tap more into today's high-tech world by getting an automatic pool vacuum to keep your backyard jewel clean. These advanced and effective automatic pool vacuums can do the job without any supervision or assistance.
Editors' Recommendations