When your home needs a deep clean, the long list of chores can be overwhelming. Luckily, you may already have some help lying around the house. Getting your kids involved in these chores is a great way to teach kids how to responsibly care for a home and work together as a team to accomplish a goal. Putting together an age-appropriate cleaning checklist for your kids will teach them personal responsibility and, most importantly, take some items off your to-do list.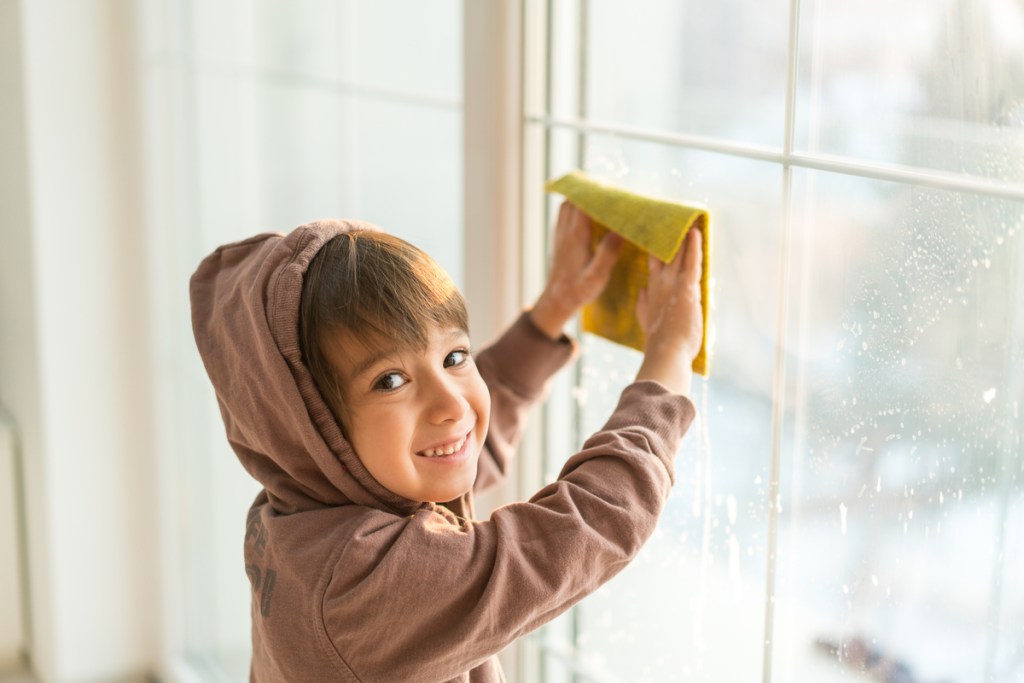 Young kids
As long as your pre-school or early elementary age child can adequately follow directions, these chores will be easy and safe for them to do. We recommend providing them with gentle cleaning products like vinegar solutions, dish soap, or mild detergent.
Dust
Particularly if you have a wand duster, this chore is an easy one that little kids love to do.
Vacuum cloth furniture
Give your little one a rundown on how to properly use the vacuum's attachments, then ask them to remove all that dust and hair from your cushions.
Clean baseboards
Give your back a rest and have your little one clear the baseboards using a cloth and a mild cleaning solution.
Wipe down lower kitchen cabinets
Again, save yourself from hours on your hands and knees and have one of the kids empty and wipe down the lower kitchen cabinets using a mild cleaner.
Rake leaves
This chore may end up being a fun time for the kids since they can spend time outdoors (and jump in the leaf pile afterward).
Pull weeds
Spend some time in the fresh air by giving younger kids the responsibility of basic weeding. Make sure they have appropriately sized gardening gloves to protect their hands —some weeds can be quite prickly.
Late elementary and tween kids
Older elementary or middle school-age kids can handle more vigorous chores than the younger ones. With a little direction, they can handle the more complex items on your to-do list.
Thoroughly vacuum and deep clean floors
If your floors are in need of some attention, task your kid with vacuuming the corners and tight spots around the house, especially the kitchen where crumbs and other debris can pile up. For a deeper clean, ask them to mop hard floors and scrub corners and edges with a sponge.
Wipe down appliances
The refrigerator and stove can get particularly grimy, so delegate this task to your child and have them use a more abrasive cleaner to scrub down the outside of appliances.
Purge clothes and toys for donation
At this age, your kids can make decisions on what to keep and what to donate based on their changing size and interests. Ask them to put together a bin for donation to clear out those items that take up precious space in the home.
Sort and store winter clothing
This is an easy task that your tween can accomplish while listening to music to even watching a TV show. Have them spend a few minutes pulling out any clothing that isn't season-appropriate and put them in a container for storage.
Clean patio furniture
Using a rag and cleaning solution, task them with giving outdoor furniture a good wipedown.
Weed and water gardens
If you have a flower or vegetable garden, your slightly older kids can be trusted to gently weed and water it.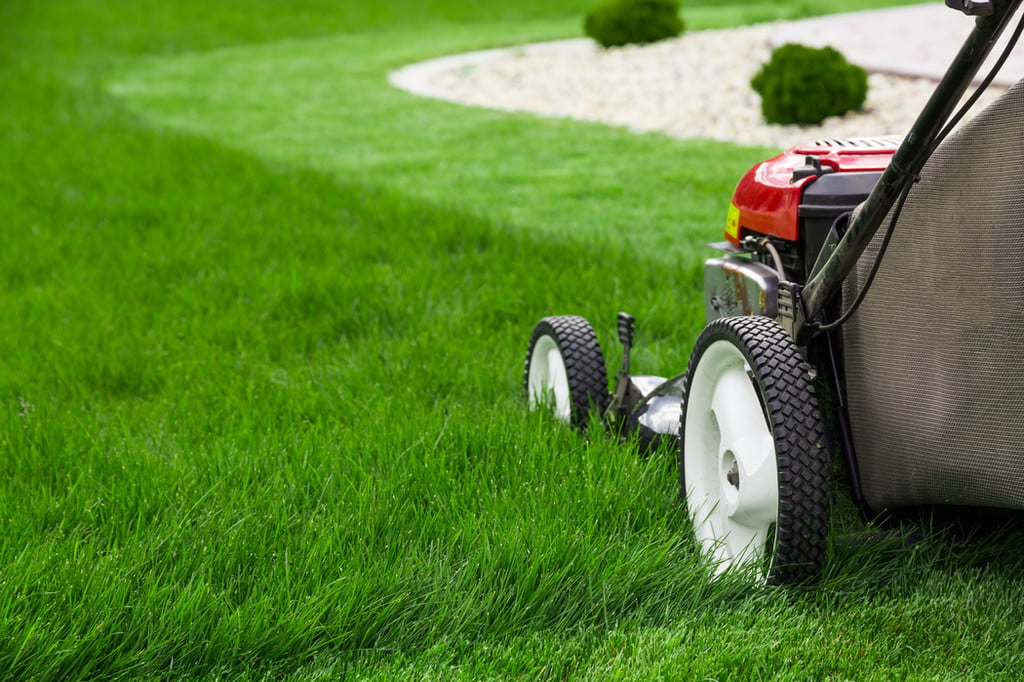 Teenagers
Teenagers are strong and sensible enough to do any chore that you can do. Passing off these chores to the older kids will take a big load off of your own muscles, particularly your lower back.
Purge pantry of expired or unwanted foods
This semi-annual chore gets put on the back burner a lot, so if your teenager is tall enough to reach the top pantry shelves, make this one of their yearly projects.
Clean refrigerator, freezer, and upper cabinets
Ask your teens to clear out the fridge and give these often-sticky areas a good wipe down, inside and out.
Move furniture and appliances to clean underneath
There's a good chance the floors under your furniture need a good cleaning. Keep in mind that this chore requires a bit of muscle, so they might need your help to get started.
Clean indoor and outdoor trash cans
Whether they just need a good wipe down or a power wash with the hose, your teenager can get your trash cans fresh and clean.
Purge and organize basement and garage
These areas have some big and possibly dangerous equipment, so while younger kids need adult supervision, your teenagers can handle the bulk of it on their own.
Mow lawn and trim bushes
Make sure to give your teen a thorough lesson in yard equipment safety then put them in charge of maintaining your yard.
Wash cars
Since your teen might be working toward their driver's license soon, this is a great chance to teach them vehicle responsibility.
Make sure to reward them!
Giving your kids a treat after a long day of chores shows your appreciation and teaches them about the rewards of hard work. Whether it's a trip to the movies or a little extra allowance, it's always important to thank them for their help.
Make your long list of chores much more manageable by getting your kids involved. With these age-appropriate deep-cleaning chores, your home will be refreshed and your kids will mature in the process.
Editors' Recommendations