Hanging a painting on a wall is an efficient way to make a simple space much more attractive and unforgettable. Choose a conversation starter, a relaxing scene, or a piece that simply makes you happy and watch your room come to life like never before.
Artwork is an elegant way to enhance any home or business. Whether you prefer striking pieces, relaxing landscapes, or humorous representations, placing an attractive painting on a wall always has a positive effect to those around it. Let's take a look at our favorite pieces of wall art to fill your everyday with joy and inspiration.
Wieco Art Colorful Abstract Oil Painting
Best Overall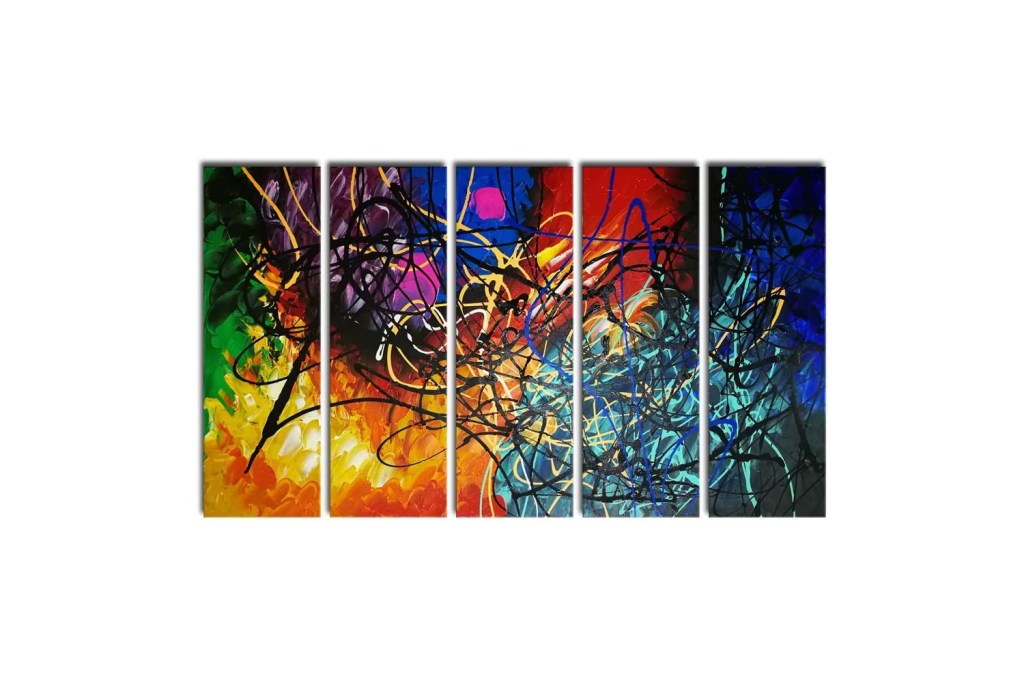 Hand-crafted on high-quality canvas, the Wieco Art Colorful Abstract Oil Painting is a striking piece made by a professional artist with years of experience in this medium. It features five panels of stretched and framed canvas oil that are ready to be hung to transform your wall into a modern art museum. Each Wieco Art canvas piece is packed in a carton box with the printed logo for authenticity.
Artistic Path Abstract Tree Artwork
Best for Living Rooms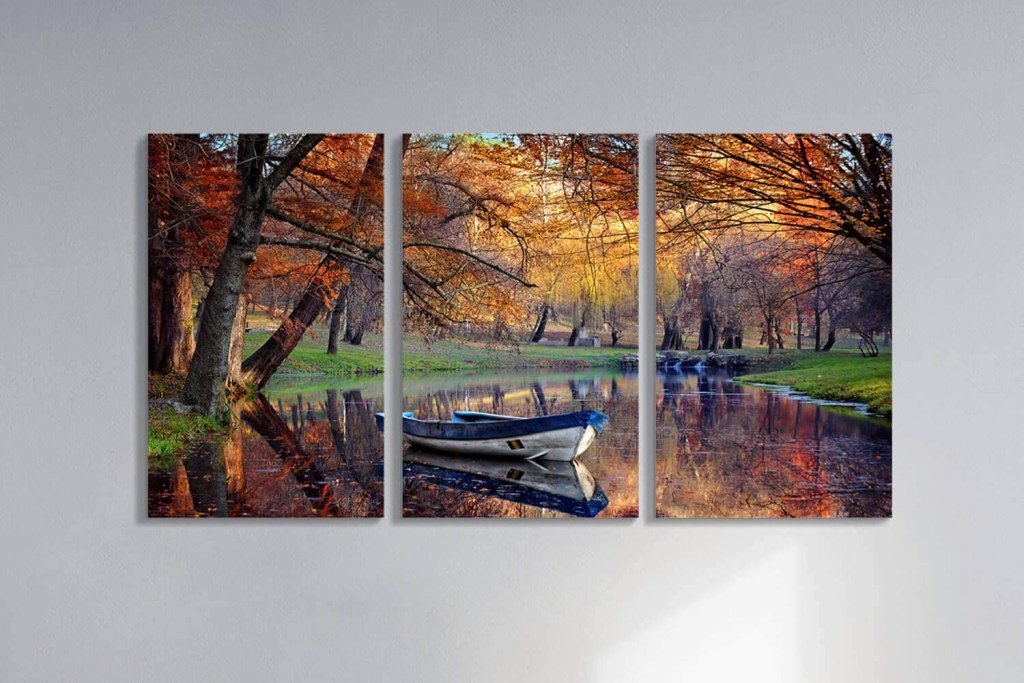 Give your living room a serene ambiance with the Artistic Path Abstract Tree Artwork. This beautiful photographic art print displays a small river flowing stream through an autumn forest. It matches any home decor and is as stunning as it is relaxing.
Seven Wall Arts Modern Animal Painting
Best for Dog Lovers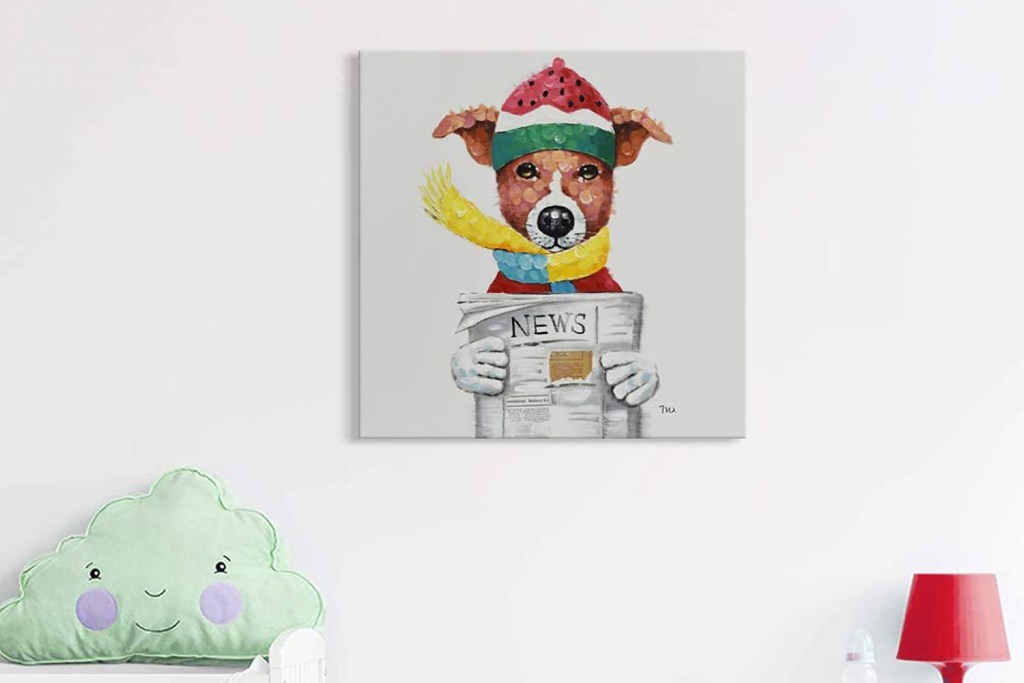 The Seven Wall Arts Modern Animal Painting is a contemporary and lighthearted representation of a dog reading the newspaper on canvas. This 100% hand painted oil keeps its color and won't fade away. It's perfect for those who collect animal artwork or for any dog lover who appreciates modern art.
There is no denying that all forms of art make life better. Whether paintings are funny, abstract or relaxing, they enhance the ambiance of any room and bring your decor together beautifully. With the items on our list, you are sure to find the perfect painting for your home, office or business.
Editors' Recommendations