Looking for an interesting way to display potted plants, books, photo albums, or a variety of decor in your home? Then check out these ladder shelves, which raise the bar on interesting and functional display options.
Usually produced from wood and offering four or five shelves, ladder shelves are an eye-catching and practical piece of furniture for just about any home. These ladder shelves check the boxes on attractiveness and practicality, and are a good way to liven up a key room in your home.
VASAGLE ALINRU Ladder Shelf
Best ladder shelf overall
The VASAGLE ALINRU Ladder Shelf is a leading overall option in the ladder-shelf realm. By offering a design with rustic, greige wood tones, and four stable shelves, it aims to provide the best of both worlds in attractiveness and practicality. The shelves get wider from top to bottom on the unit, offering a variety of space for displaying items or showing off favorite decor.
Casual Home Corner Ladder Bookcase
Best corner ladder shelf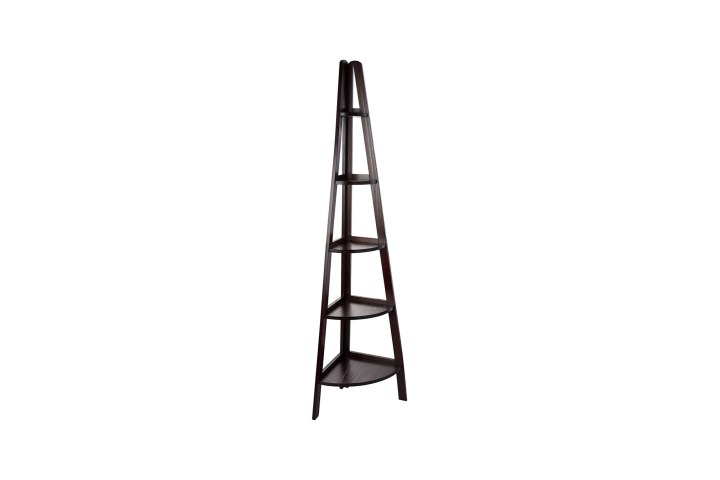 If you're trying to fill an empty corner with something that's visually stunning and useful, consider a corner ladder shelf. Tops in that regard: The Casual Home Corner Ladder Bookcase, which features five shelves of retracting lengths that can help accentuate decor. The unit offers maximum design and storage capabilities through corner utilization to display books, collectables, and other items.
Nathan James Theo Wood Ladder Bookcase
Best looking ladder shelf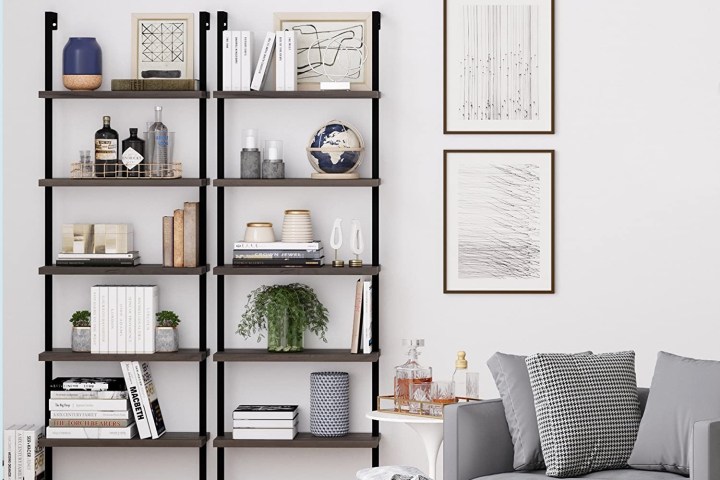 If an attractive ladder shelf interests you, check out the great-looking Nathan James Theo Wood Ladder Bookcase. It offers five shelves on a ladder unit extolling a very attractive dark walnut finish available in brown or black. The bookcase sports a minimalist style that can fit a home office or living room, and it can be assembled in 30 minutes or less.
Join the in-crowd and get a ladder shelf to dress up your living room, bedroom, office, or other favorite living space. These ladder shelves not only are appealing, they're practical because they can display many decorative items or favorite knickknacks.
Editors' Recommendations