Summer is in full swing, so it's time to make sure you have the perfect outdoor entertaining space. With an upgraded patio, you can invite guests over for lunch, host family barbecues, or just relax in the sun. To make sure your patio is is the talk of the neighborhood, head to Target for some stunning decorative pieces that are sure to give any outdated outdoor area a much-needed facelift. From furniture to lounge chairs to outdoor decor, you can find everything you're looking for (and a few things you aren't) all in one place.
We've picked out a few of our favorites that we're sure will make the perfect backdrop for your next get-together. All of these options are ultra-durable, so they'll stand the test of time no matter the elements.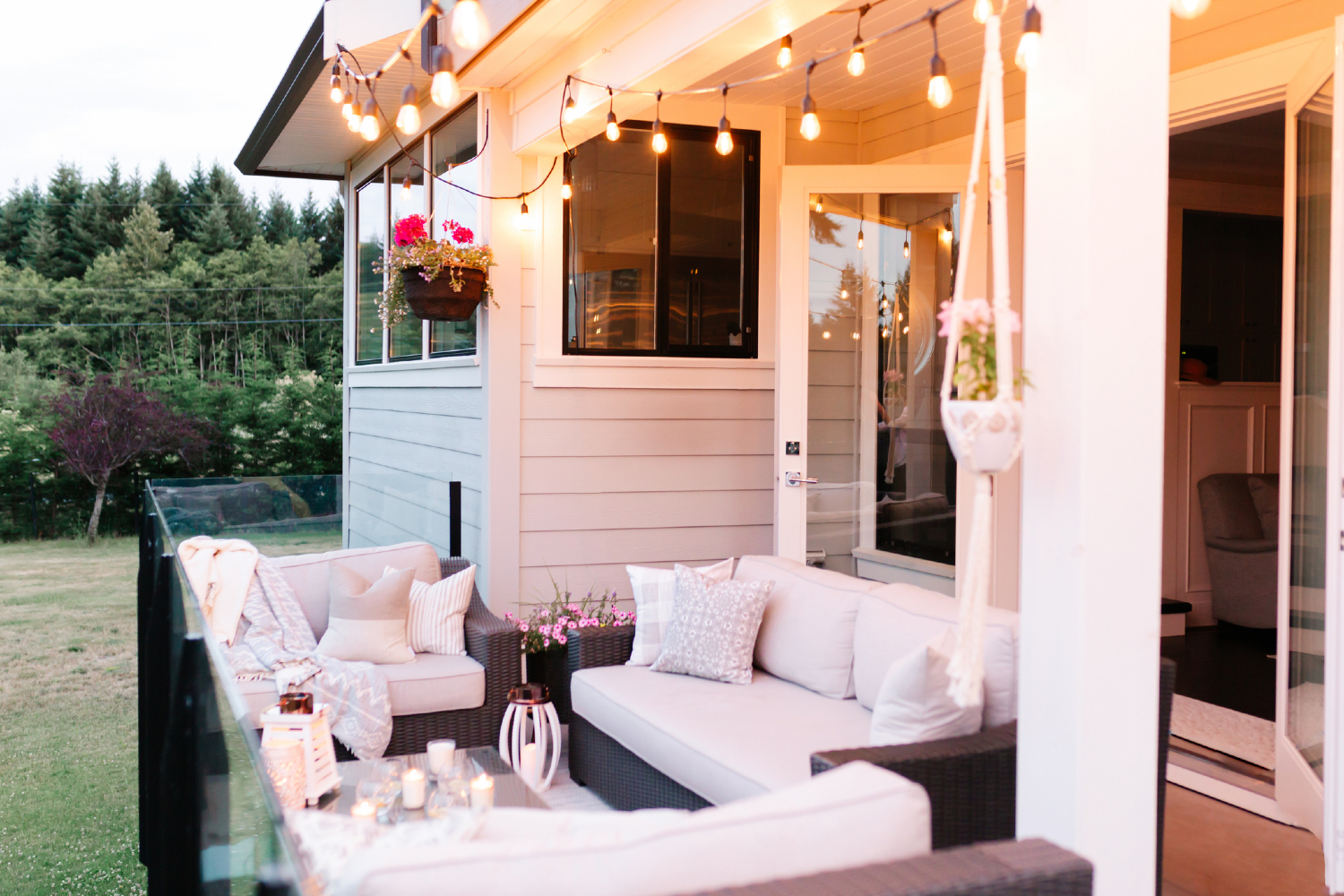 Conversation sets
Conversation sets are the anchor of the whole patio, ensuring you and your guests have a comfortable place to rest and chat. The designs from Target are all simple enough to match your existing decor, but full of enough color to make the sets a little more fun. Before you add anything to your cart, measure your deck area to determine whether you have room for that large three-person couch or should opt for a few single-seat chairs.
If you have a smaller outdoor patio, take a look at this TK Classic 3-piece patio set. This $390 collection includes two chairs, a small table, cushions, and side pillows, so you have everything you need to create a small breakfast nook outside. If you have a larger area to work with, check out this Foxborough 4-piece set for $1230. It comes with a coffee table, two armchairs, and one loveseat, all with cushions included. The set is available in linen and grey, so we recommend adding a few brightly colored throw pillows or blankets to break up the neutrals.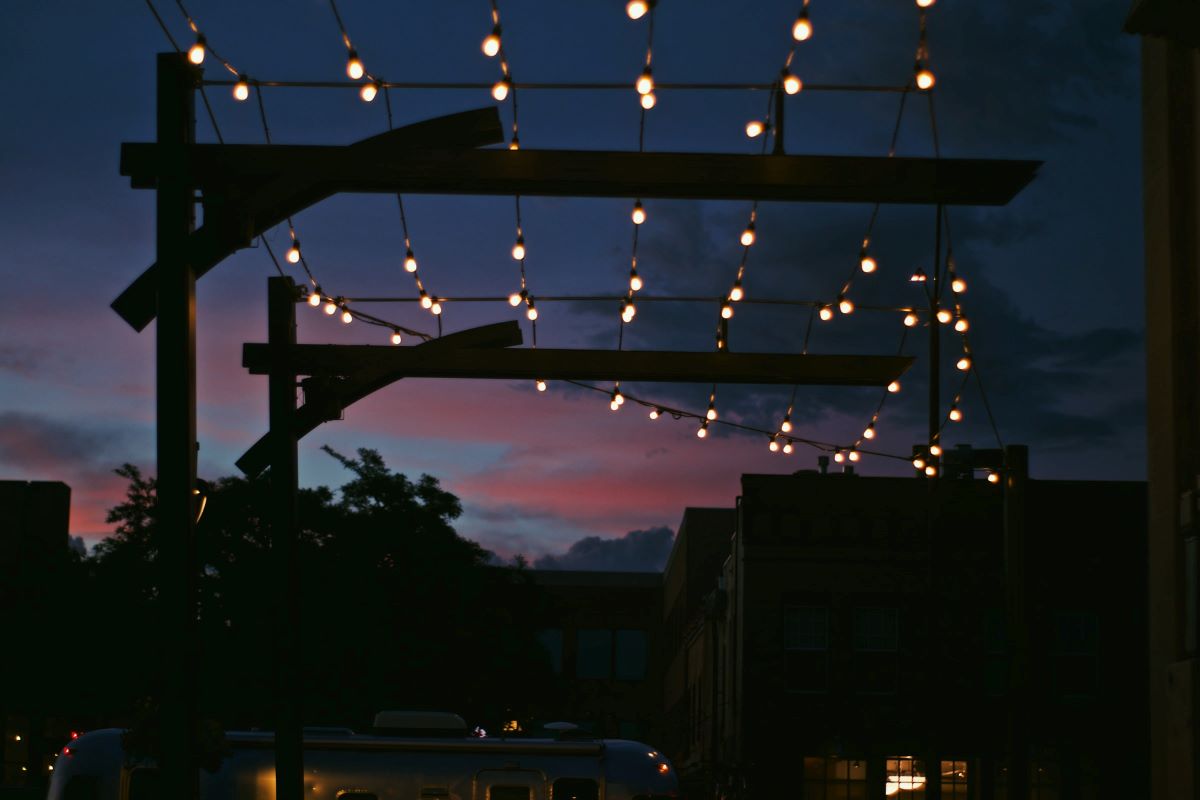 Outdoor lighting
Outdoor lighting is a must-have in our book, creating the mood and ambiance every outdoor party or event needs. Even a simple set of string lights hung from the rafters of a screened-in porch or around the handrail of a fence can transform the deck, adding a soft light that's cozy and comfortable. We also love this metal solar outdoor lantern because of all the fun shapes it makes with the light, but if you prefer a more traditional option, consider this rattan hanging LED which is simply elegant.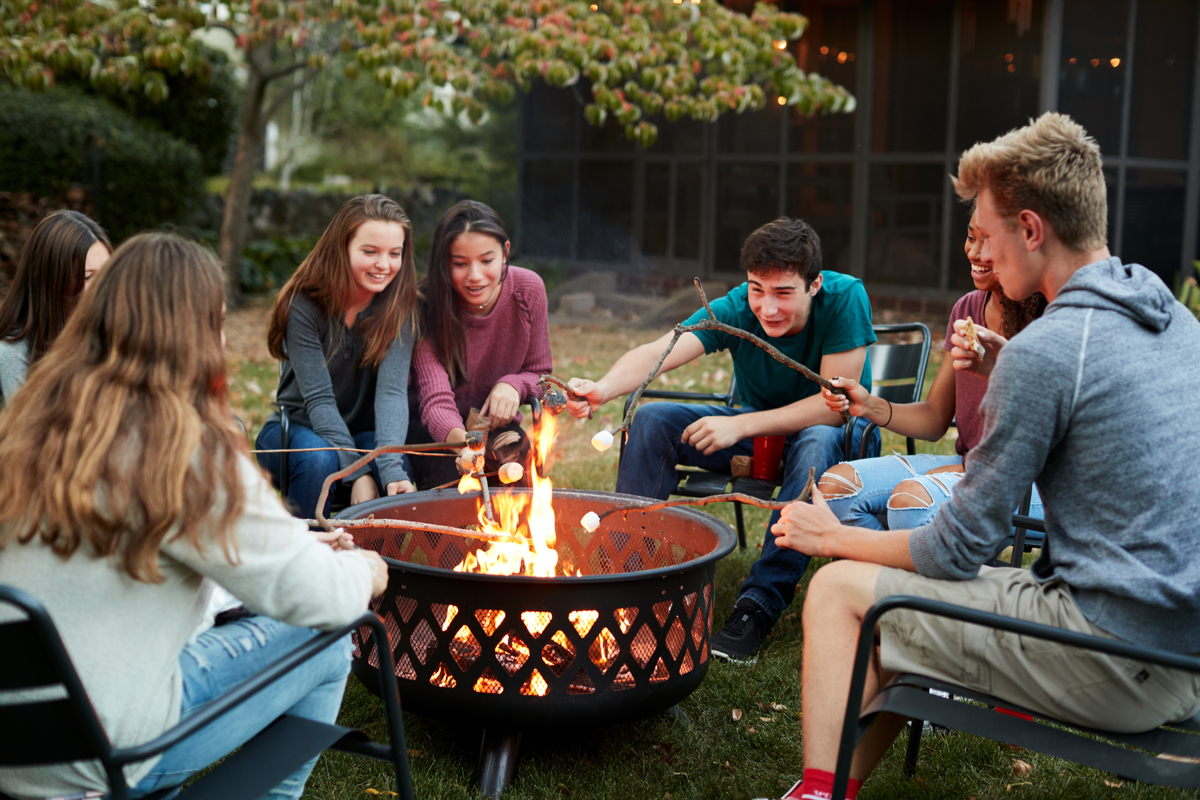 Firepits
There's nothing better than sitting around a fire during the summer. If you don't have one in storage somewhere, don't worry — Target has you covered. If you want a wood-burning fire pit, this Calipso 26-inch option is perfect for a night of roasting marshmallows. If you want something a little more hassle-free and easy to light, this Pipestone gas fire table is a more contemporary option. It still gives off tons of heat for those chilly summer nights but doesn't require you to clean up any charred firewood.
Dining sets
If you have a large space and host regularly, invest in a full dining set like this navy-and-white 9-piece. For smaller areas, this 5-piece bar set is just what you need to host your next happy hour. Both options are easy to clean, durable, and covered by fairly generous warranties.
Target really is a one-stop shopping experience. In addition to all the options above, you can also grab grills, gardening supplies, outdoor pillows and rugs, and oversized umbrellas to transform your patio into a serene space that can host the perfect summer day. Outdoor lounges are also perfect for nights when you want to let your hair down after a hard day's work and read a book or soak in the sun. This superstore has options for thrifty shoppers and big spenders alike, so you can find the pieces you need regardless of your budget.
Especially if you live in a colder climate, you know just how precious the summer weather is, and a well-arranged patio ensures you can sit back, relax, and enjoy the season. With so many colors and styles to choose from, you'll be able to create an entertaining space that reflects your personality and adds one more envy-inspiring feature to your dream home.
Editors' Recommendations