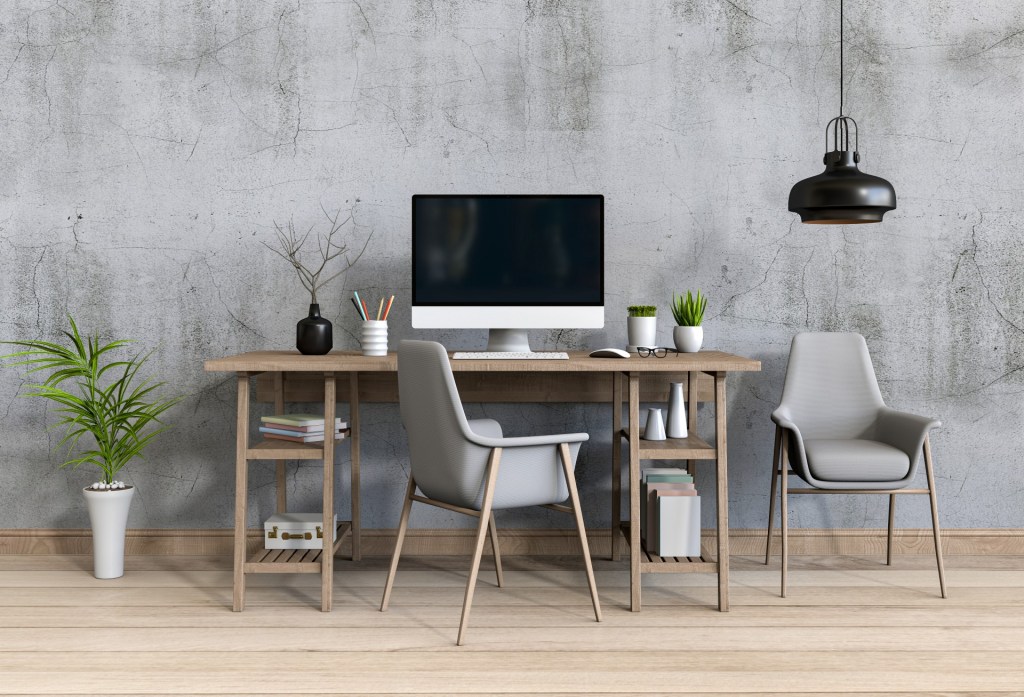 In the past, home offices were often-neglected spaces tucked away in secondary rooms or awkward corners. They were filled with rejected furniture pieces modified to accommodate the surroundings. Today, that has all changed. With more and more companies migrating to remote work, home offices are becoming cornerstones of many abodes. As a result, homeowners are putting just as much thought into them as they do the rest of the house. And why not? Working in a space that looks put together and functions optimally will translate into more productivity and a better sense of well-being.
One of the key components to curating the perfect at-home working environment is finding the best desk. After all, it has a big job to do—it needs to both boost the office's overall aesthetic and support the work you need to accomplish. Here, we take you through our top things to consider when choosing yours.
Scale and placement
One of the biggest mistakes people make when designing a space is choosing pieces hastily without considering the space needed to accommodate them. Before you shop, take a good look at the space and think about what will work best. Where will you position the desk? Will it be looking out a window? Centered in the room? This will not only guide the placement but allow you to map out that particular portion of the space. Determine the spot the desk will be in, and then you can take measurements.
Another thing to think about is what configuration the space can accommodate. Does the desk need to be narrow? Would an L-shaped desk be the best fit, or is a long and narrow desk better? Asking yourself these questions before you even begin looking is a great way to narrow down selections and streamline your search.
Function over everything
It doesn't matter how pretty the desk is if it doesn't fit your needs. It's vital that you consider what you use the desk for when you're searching for a new one.
Ask yourself: in a typical workday, what needs to be done at the desk? Are your days filled with Zoom meetings? You may need more tabletop space to accommodate multiple monitors. Are you working quietly on a laptop? A simple writing desk may be sufficient. Does your job require a lot of materials? If so, perhaps an executive desk with greater storage is a better fit. Look for one with multiple drawers where you can tuck things away to ensure a clean, organized workstation. No matter which desk you choose, in the end, you will be glad you took the time to find the right match for your lifestyle.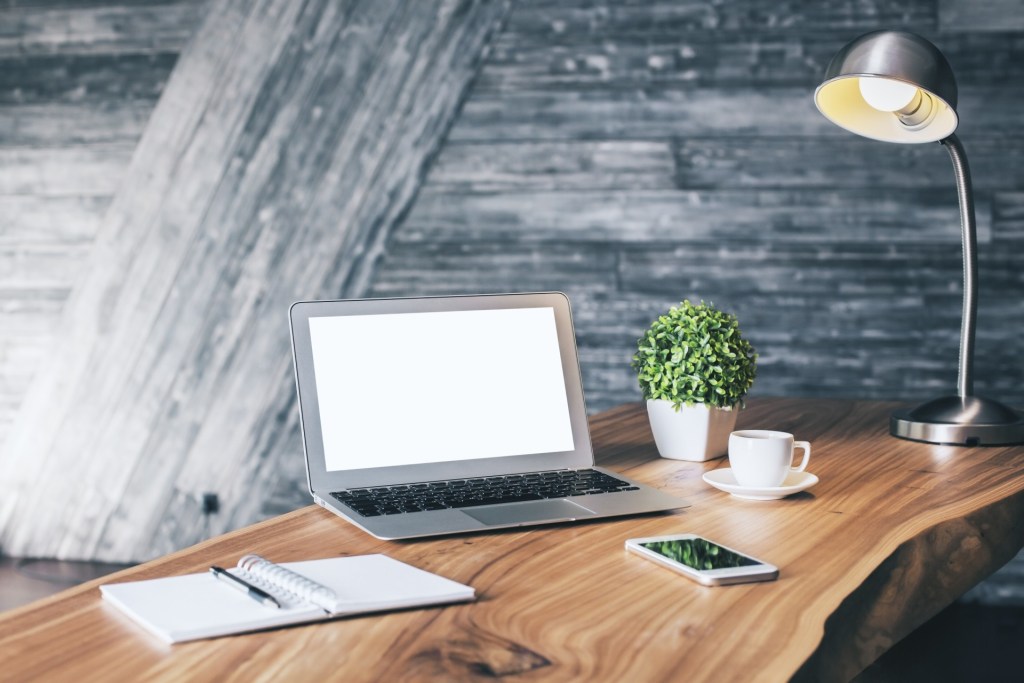 Ergonomics
One thing you hear a lot about these days when it comes to offices is ergonomics – the study of efficiency in work environments. Today, we have a lot more control over how our workstation is outfitted. A benefit of working from home is that your entire work environment can be tailored just for you.
When it comes to desks, the main thing to think about is height. Standard desk height is 29 to 30 inches, which is generally comfortable for most people. You want to ensure that there is enough room between the top of your legs and the desk. Your arms should also be able to rest on the desk without effort. If you are looking for something more customizable, there are also ergonomic desks designed so the height can be adjusted for maximum comfort.
Style
Now that we have covered the practical details, it is time to think about the fun part: aesthetics. Just like the rest of the furnishings in your home, your desk should reflect your personal style. What do you want it to say? Is your home filled with antiques and classic lines? A traditional style will work best. Maybe you favor an industrial or rustic vibe? Look for one made with reclaimed wood and metal accents. Is your home minimal and modern? Find a style with clean lines and sleek detailing.
A desk is a big purchase that can significantly impact the way you work. By taking the time to narrow down what will fit your needs the best and bringing in a piece that speaks to you aesthetically, your home office will be an inspiring and efficient space that you may never want to leave.
Editors' Recommendations